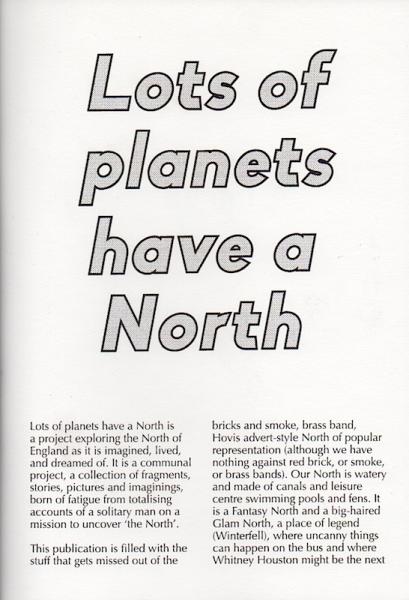 Lots of Planets Have a North $15.00 – Meditations on the north of England. Fantastic!
Tributaries #5 by JC $2.00
Collide #2 A Zine on Physical and Mental Illness Passing $2.50 & Collide #3 Family on Physical and Mental Illness $3.00
Consumable Waste #1 $2.50
Merge Visible #1 by Jesse Greene $5.00
Pacific Tourist Redux by Chad Rutter & Emoly Roehl (Mystery Spot Books) $15.00
Drawings Of Background Objects Seen In TV Shows (Mystery Spot Books) $8.00
Comics & Minis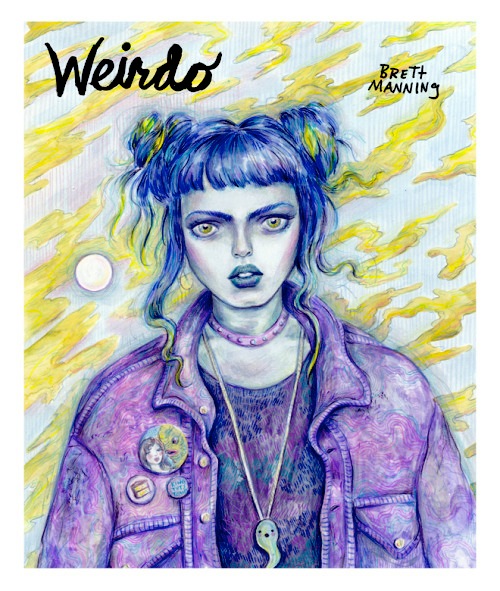 Weirdo by Brett Manning $5.00 – Not your pappy's Weirdo! More of Chicago-local Brett Manning pizza-cat candy-heart pastels. Fashion hex for the ill millenial.
Lullaby Of a Dreamer by Mike Otero $3.00
Blammo #8.5 by Noah Van Sciver $6.00
Kilgore Quarterly #5 $3.00 – Anthologyincluding work from JT Yost, John Kuebler, Mister V, Sam Spina, Katrin Davis, Noah Van Sciver, Anders Nilsen, Alex Nall, and William VanDenBerg.
Graphic Novels & Trade Paperbacks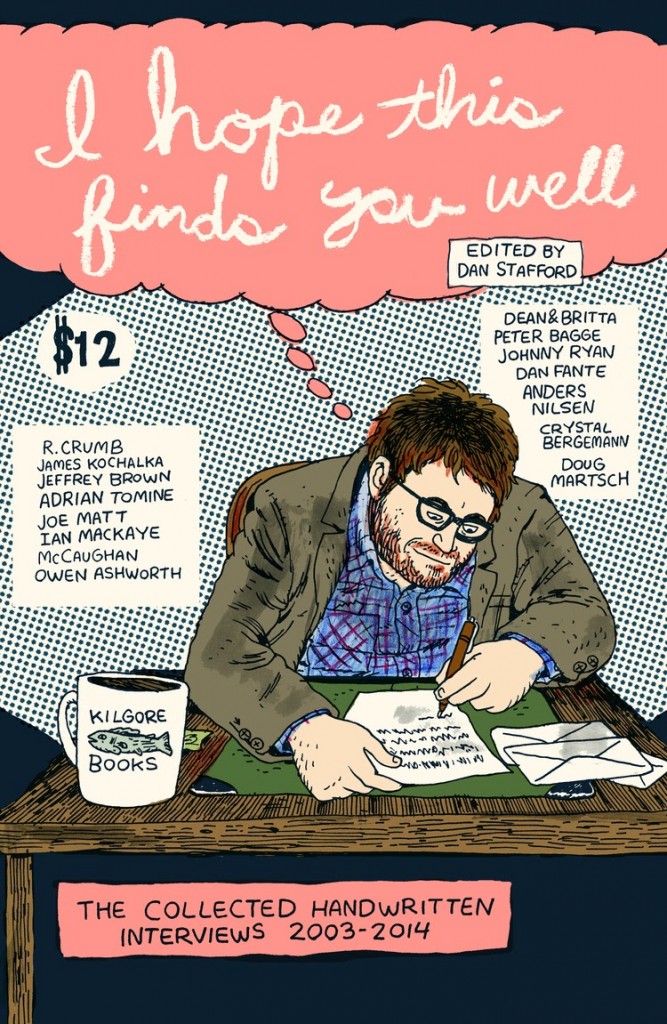 I Hope This Finds You Well: The Collected Handwritten Interviews 2003-2014 $12.00
Spinadoodles vol 5 Know Me Now the Fifth Collection by Sam Spina (Tinto) $10.00
Complete Collection of Tragedy Series by Benjamin Dewey $17.99
Glorkian Warrior Eats Adventure Pie by James Kolchalka (First Second) $12.99
Prophet TPB 4 Joining by Brandon Graham and friends $17.99
Art & Design Books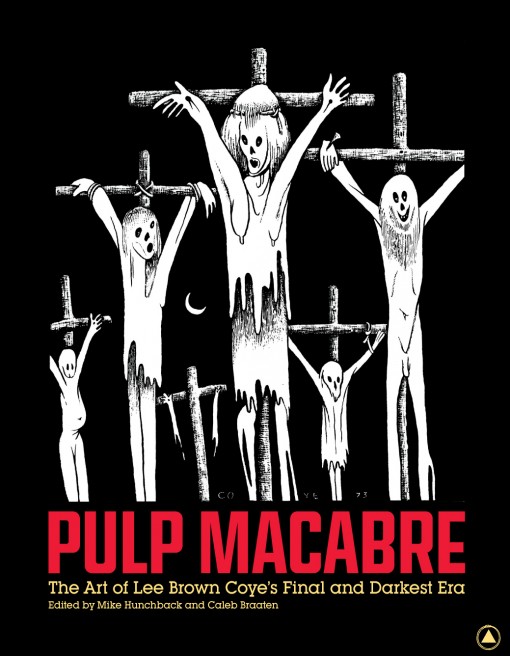 The Art of Lee Brown Coye's Final and Darkest Era, ed. by Mike Hunchback and Caleb Braaten (Feral House) $39.95 –  No other artist working in mid-century pulp fiction created work as twisted as Lee Brown Coye. His eerie cover art and illustrations graced many Arkham House books, most notably those by H.P. Lovecraft. By the 1970s, after surviving a life-threatening illness, Coye would outdo himself, creating lurid illustrations exclusive to rare privately published books and fanzines. With nearly one hundred gloriously rendered Coye-penned images, Pulp Macabre showcases Coye's final and darkest era, containing some of the most passionately ghoulish artwork ever made.
Mystery Spot 2 by Lex Thompson & friends $20.00
It Is What It Is: Tattooing the Brooklyn Way by Peter Caruso (Schiffer) $34.99
Fiction
I Will Love You For the Rest Of My Life: Breakup Stories by Michael Czyzniekewski (Curbside Splendor) $14.95
Apocalypse Baby by Virginie Despentes (Curbside Splendor) $17.95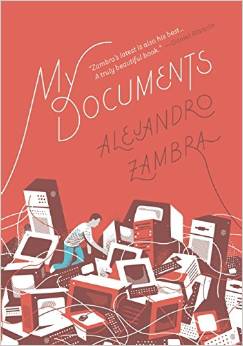 My Documents by Alejandro Zambra (McSweeneys) $15.00 – Eleven stories of liars and ghosts, armed bandits and young lovers.
Mermaids Child by Jo baker $15.95
Changers Book Two: Oryon by T Cooper and Allison Glock-Cooper (Akashic/Black Sheep) $11.95
Octavia's Brood: Science Fiction Stories from Social Justice Movements by Walidah Imarisha, adrienne maree brown and Sheree Renee Thomas (AK) $18.00
Outer Limits
Presidents and UFOs: A Secret History from FDR to Obama by Larry Holcombe $27.99
Music Books
Born To Drum: The Truth About the Worlds Greatest Drummers From John Bonham and Keith Moon to Sheila E and Dave Grohl by Tony Barrell $25.99
Politics & Revolution
On Palestine by Noam Chomsky & Ilan Pappe (Haymarket) $11.95
Thrive: The Third Metric to Redefining Success and Creating a Life of Well-Being, Wisdom, and Wonder by Arianna Huffington $14.99 – Arianna Huffington likens our drive for money and power to two legs of a three-legged stool. They may hold us up temporarily, but sooner or later we're going to topple over. We need a third leg — a third metric for defining success — to truly thrive. That third metric, she writes in Thrive, includes our well-being, our ability to draw on our intuition and inner wisdom, our sense of wonder, and our capacity for compassion and giving.
Kids Books
Her Idea by Rilla (Flying Eye) $19.95 Beastly Verse by Joohee Yoon (Enchanted Lion) $18.95
Magazines
Bust Apr May 15 vol 92 $5.99
Dazed and Confused vol 4 Spr 15 $10.99
Tape Op #106 Mar Apr 15 $4.95
Harpers Magazine Apr 15 $6.99
Shots #127 Spr 15 Dreams $7.25
Make vol 44 $9.99- Now with more drone racing.
Two Magazine #1 $6.00
Monocle vol 9 #81 15 $12.00
Four Two Nine #4 $12.99
Lit Journals & Chap Books
The First Line vol 17 #1 $4.00
Oyez Review #42 Spr 15 $6.50
On the River Down Where They Found Willy Brown by Theodore Wheeler $3.00
Plus: More Field Notes products!
A photo posted by Quimbys Bookstore (@quimbysbookstore) on