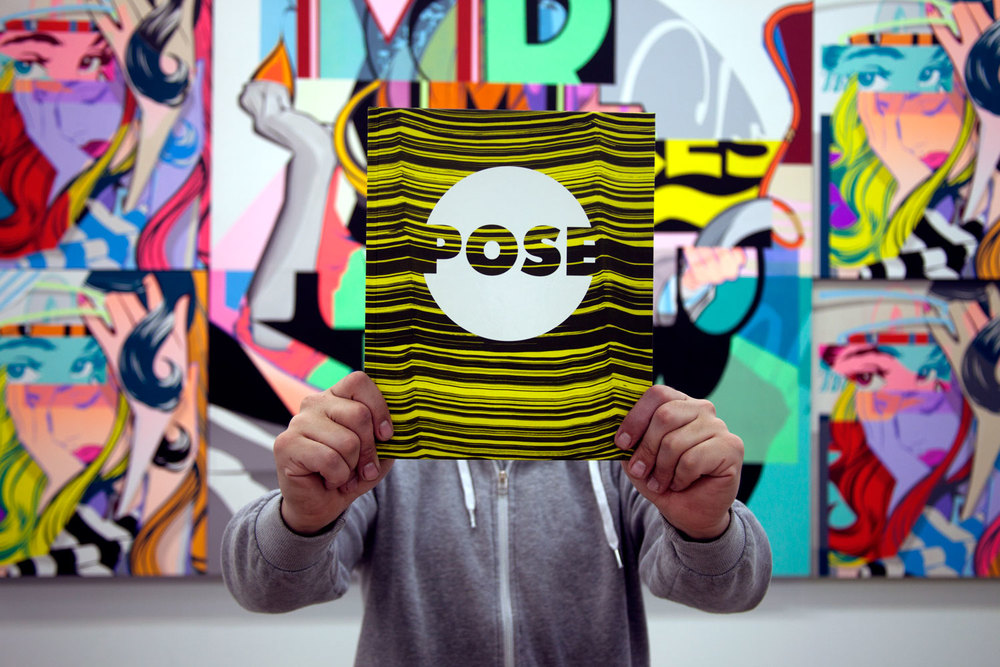 POSE (Gingko Press) $49.95 – The first book of modern pop artist POSE's work chronicles an eye-popping collection of street art, murals, collaborations, and gallery work. It features 50+ paintings and sculptures as well as an intimate look inside the artist's studio. POSE has been applauded for his ability to take seemingly "everyday" and disposable items and re-introduce them into the world as carriers of a much deeper meaning. Edition is limited to 1500 copies and includes limited prints, including a hand-pulled 1 color "Color Study" screen print signed by the artist.
*ZINES*
Zine of the West by Victoria Harley & friends $4.00
Pizza Libs #2 by Johnny Misfit & friends $2.00
New Morality Zine #3 by Nick Acosta $9.00
I Enjoy Being a Girl, Mostly by Gemma Correll $5.00
Wasted Pages Writing Workshop Winter 15-16 $2.00
Atomic Elbow #13 by Robert Newsome $5.00 – Scott "Star of Savage" Holland is back, and this time he's got a great interview with former NWA World Heavyweight Champion Adam "Scrap Iron" Pearce! Speaking of NWA champions, there's a lengthy examination of the 1985 NWA Battle of the Belts. This show took place during an actual hurricane! Plus much more!
Leg Drop Digest (Devastator Press) $5.00
Tardis Beat $7.00 – Doctor Who spoof: "Daleks Who Dare to Steal Your Heart," "4th Doctor Dishes on Fab Scarf!" and more. How can you resist this?: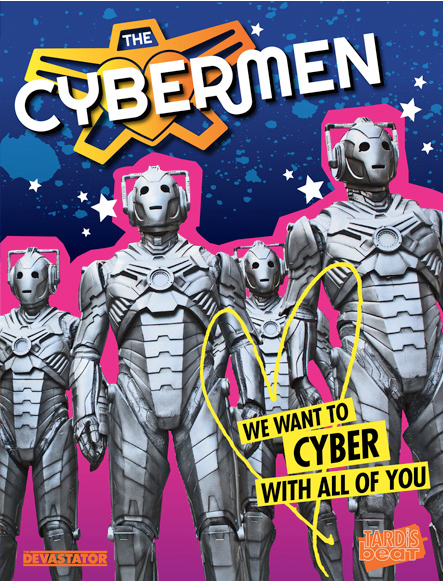 Purple Sweatpants and Other Recipes by Aaron Romine $10.00 – "No one simply makes an artist's [cook]book by accident, anymore than they ride 14 hours through the central highlands balanced upright on a surplus .50 caliber ammo can over the scalding sheetmetal housing of an ancient 6-71 inline diesel engine by accident. A collection of recipes and photographs gathered over 20 years working, travelling and eating my way around Cambodia, Thailand and Vietnam." -Aaron Romine
Local Poster Sounds and Vision Lyon 2010-2015 $8.00
Groovedge Biatch, Hot Work by Mascara $6.00 – This guy who owns a store in France called Groovedge Biatch dropped off some risograph zines like this one and other things with titles like "La Descente Lyl Clft" and "Bei Da Jing 2k15 Design by Studio H13." Tres mystérieux!
Heavy Metals #1 by Leanna Perry $5.00
Food Boys $2.00
Smile Book $2.00
Witness: A Mad Max Fanzine by Colleen Frakes & friends $2.00 – Yeah, yeah, you're a cool kid and you didn't watch the Oscars. But you might have seen Mad Max. So did these 12 artists who contributed comics, pin-ups, and prose to this fanzine edited by Colleen Frakes. Work from: Anne Thalheimer, Denis St. john, Rachel Foss, Cody Pickrodt and more. -LM
Retrospect: A Tazewell's Favorite Eccentric Zinethology by Sarah Sawyers-Lovett (Mend My Dress Press) $15.50
Sweet Treats: A Tasty Activity Zine by Ali Prince $2.00
Fold out writing prompt maps from artist Shaun Levin $6.99 each:
Writing Art: A Writing Map
How to Write a Story
City of Inspiration Writing Map
Café Writing Map
*COMICS & MINIS*
Men are From Mars, Women Need to Stay off that Space Dick by Janelle Hessig $4.00
Meaning of Life by Anja Wicki (Perfectly Acceptable Press) $10.00
new issues of Laskimooses $7.00 each
#27 Todistusten Antaminen
#28 Viitoittamaton Vayla $7.00
Declaration Daddies Pornography for Patriots $10.00
Foots by Zibits $3.00
Street Dawgz by Lizz Lunney $5.00
*GRAPHIC NOVELS*
Patience by Daniel Clowes (Fantagraphics) $29.99 – Don't miss Daniel Clowes here at Quimby's March 30th to sign this indescribable psychedelic science-fiction love story, Clowes' first all new, original graphic novel in over a half-decade!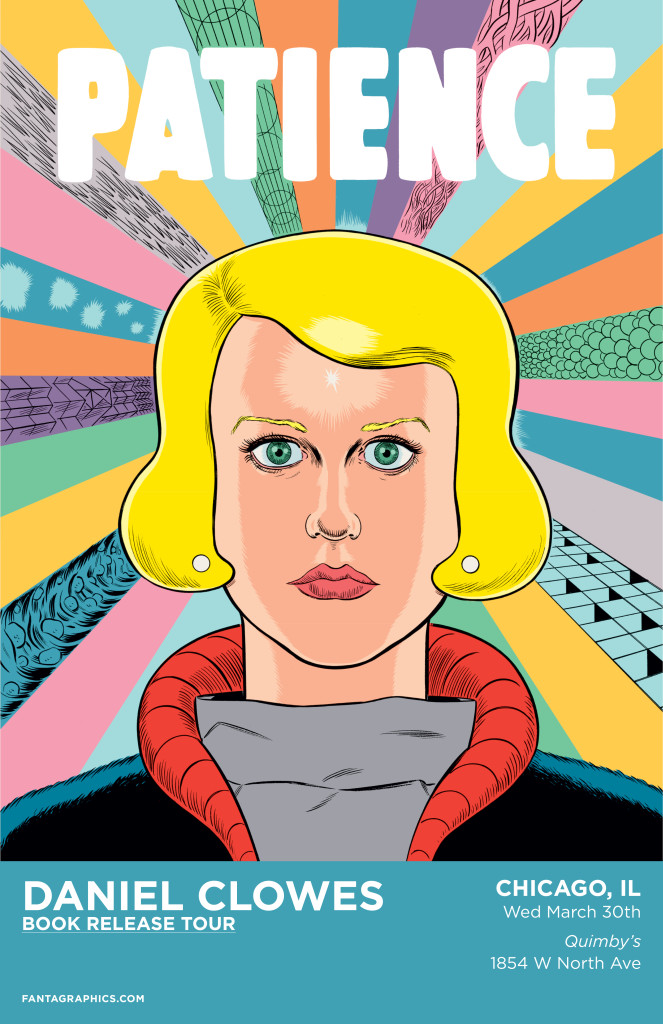 Lucky Penny by Ananth Hirsh & Yuko Ota (Oni) $19.99
The Art of Charlie Chan Hock Chye by Sonny Liew $30.00 – Now in his early 70s, Chan has been making comics in his native Singapore since 1954, when he was a boy of 16. As he looks back on his career over five decades, we see his stories unfold before us in a dazzling array of art styles and forms, their development mirroring the evolution in the political and social landscape of his homeland and of the comic book medium itself.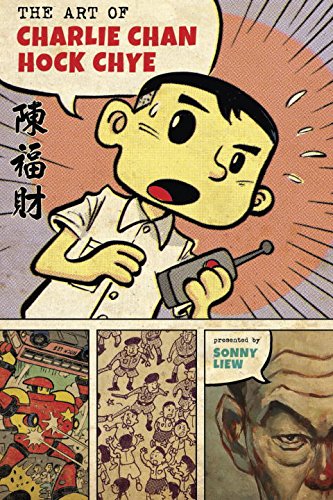 *ART & DESIGN*
Shrine by Faye Megan Orlove 2013-2014 (Don Giovanni Records) $12.99 – Art and ideas about idolatry, worship, and pop culture.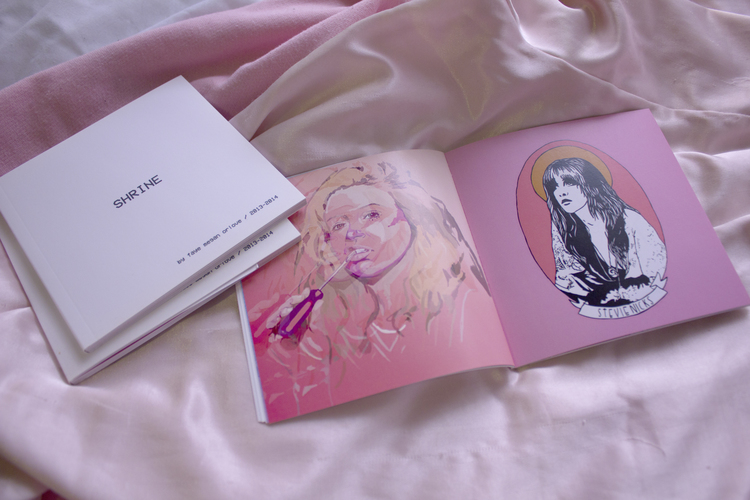 *FICTION*
The Sellout by Paul Beatty $16.00 – A biting satire about a young man's isolated upbringing and the race trial that sends him to the Supreme Court.
Blackass by A. Igoni Barrett $16.00 – Furo Wariboko, a young Nigerian, awakes the morning before a job interview to find that he's been transformed into a white man.
Mrs. Houdini: A Novel by Victoria Kelly $26.00 – Before escape artist Harry Houdini died, he vowed he would find a way to speak to his beloved wife Bess from beyond the grave using a coded message known only to the two of them. When a widowed Bess begins seeing this code in seemingly impossible places, it becomes clear that Harry has an urgent message to convey. Unlocking the puzzle will set Bess on a course back through the pair's extraordinary romance, which swept the illusionist and his bride from the beaches of Coney Island, to the palaces of Budapest, to the back lots of Hollywood. When the mystery finally leads Bess to the doorstep of a mysterious young photographer, she realizes that her husband's magic may have been more than just illusion.
Prodigals: Stories by Greg Jackson $25.00 – A filmmaker escapes New York, accompanied by a woman who may be his therapist. A dilettantish banker sees his ambitions laid bare when he comes under the influence of two strange sisters. A group of friends gathers in the California desert for one last bacchanal. Quests for meaning and authenticity in lives spoiled by self­-knowledge and haunted by spiritual longing.
*MUSIC BOOKS*
How to Ru(i)n a Record Label: The Story of Lookout Records by Larry Livermore (Don Giovanni Records) $14.99 – Don't miss Larry Livermore at Quimby's to talk about this book about the spectacular rise and ignominious collapse of Lookout Records, the iconic label he co-founded in 1987 and which helped launch the careers of Green Day, Operation Ivy, Screeching Weasel, and a host of other artists.
*ESSAYS*
Lonely City: Adventures in the Art of Being Alone by Olivia Laing $26.00
Horror of Philosophy series by Eugene Thacker (Zero+ Publishing):
vol 1: In the Dust of This Planet $19.95 – Supernatural horror defined as the thought of the unthinkable.
vol 2: Starry Speculative Corpse Horror $18.95 – Philosophy meets horror against the backdrop of an indifferent, unhuman cosmos.
vol 3: Tentacles Longer Than Night $18.95 – Systematic, comprehensive exploration of the links between philosophy, religion, and the horror genre.
Madonnaland And Other Detours into Fame and Fandom by Alina Simone (U of Texas Press) $16.95 – In the spirit of Carl Wilson's Let's Talk About Love, Madonnaland takes us on a revelatory road trip through the quirky hinterlands of celebrity and fandom and the quest to make music that matters in the face of relentless commercialism.
Navel Gazing: True Tales of Bodies, Mostly Mine (but also my mom's, which I know sounds weird) by Michael Ian Black $24.99
At the Existentialist Café: Freedom, Being, and Apricot Cocktails with Jean-Paul Sartre, Simone de Beauvoir, Albert Camus, Martin Heidegger, Maurice Merleau-Ponty and Others by Sarah Bakewell $25.00 – A spirited account of the existentialism movement and the revolutionary thinkers who came to shape it.
*POLITICS & REVOLUTION BOOSKS*
Malign Velocities: Accelerationism and Capitalism by Benjamin Noys (Zero+) $14.95 – Against the need for speed, Malign Velocities tracks acceleration as the symptom of the ongoing crises of capitalism.
*MAGAZINES*
Bitch #70 Spr 16 Anniversary Issue 20 Years $6.95
Juxtapoz #183 Apr 16 $6.99
Fader #102 Feb Mar 16 $6.99
Far Ride vol 4 Documenting Cycling Journeys Around the World $18.00
Monocle vol 10 #91 Mar 16 $12.00
Vive Le Rock #33 1976 Punk 40th Anniversary $10.99
True Crime Feb 16 Facebook Feud Turns to Double Murder $9.99
*LIT JOURNALS & CHAP BOOKS*
Conium Review vol 4 $12.00
Opaque #3 Magic $7.00
Good Morning vol 4 #3 $6.00