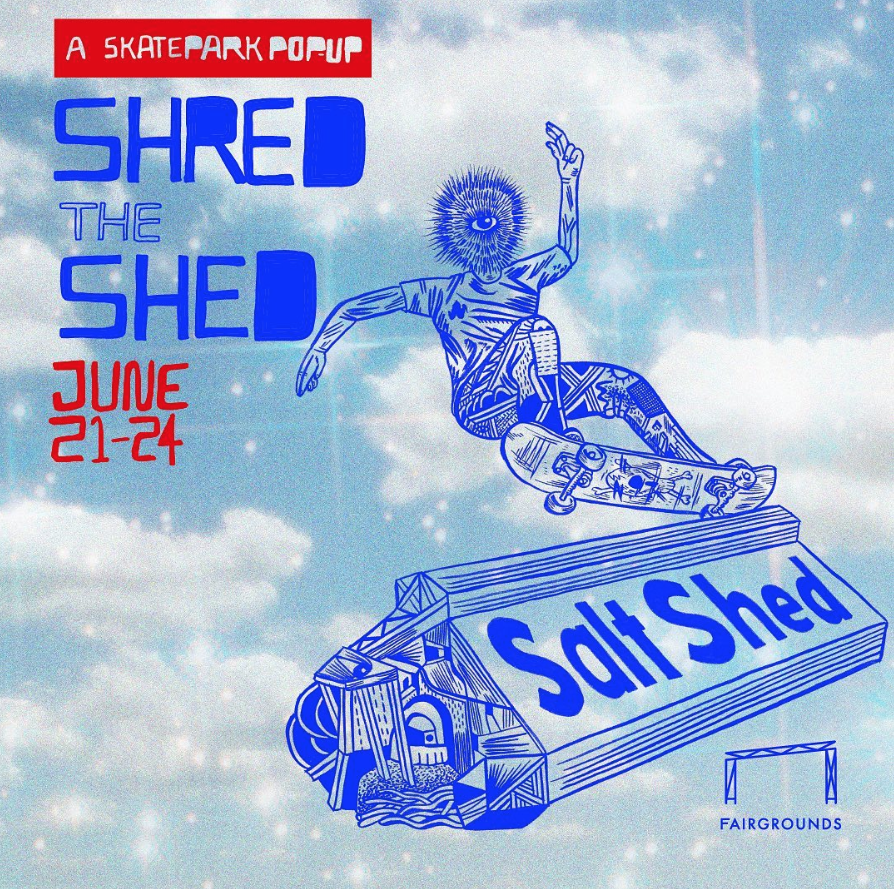 The Salt Shed presents Shred the Shed, their four day skatepark pop-up coming June 21-24, four days of DJs, food and drink vendors, guest skaters, and a skatepark designed and built by Chicago artist and skater Juan Chavez. It kicks off National Go Skate Day (June 21) with a Portable Gray release celebration, which Quimby's will be there to sell, as well as other relevant items from 4pm to 9pm.
What does this UChicago Press arts & ideas journal have to do with skateboarding, you ask? This spring issue of Portable Gray is the Family Issue, and Brent Heyl of the Empty Bottle and The Salt Shed appears in the issue with his brother Shane (a professional skateboarder).
In addition to the skateboard park, music and refreshments, Bad at Sports will be streaming conversations with contributors to this issue.
The Fairgrounds will be open to all to come and skate, though they require participants to sign a waiver (and if you're under 18, your parent/guardian must sign a waiver). RSVP at this link.
We hope to see you there! 
The Salt Shed is accepting donations at this event to donate to the Chicago Abortion Fund, which you can donate to online here, and donations will be accepted on site as well.
(very sick drawing by @agrapedope!)