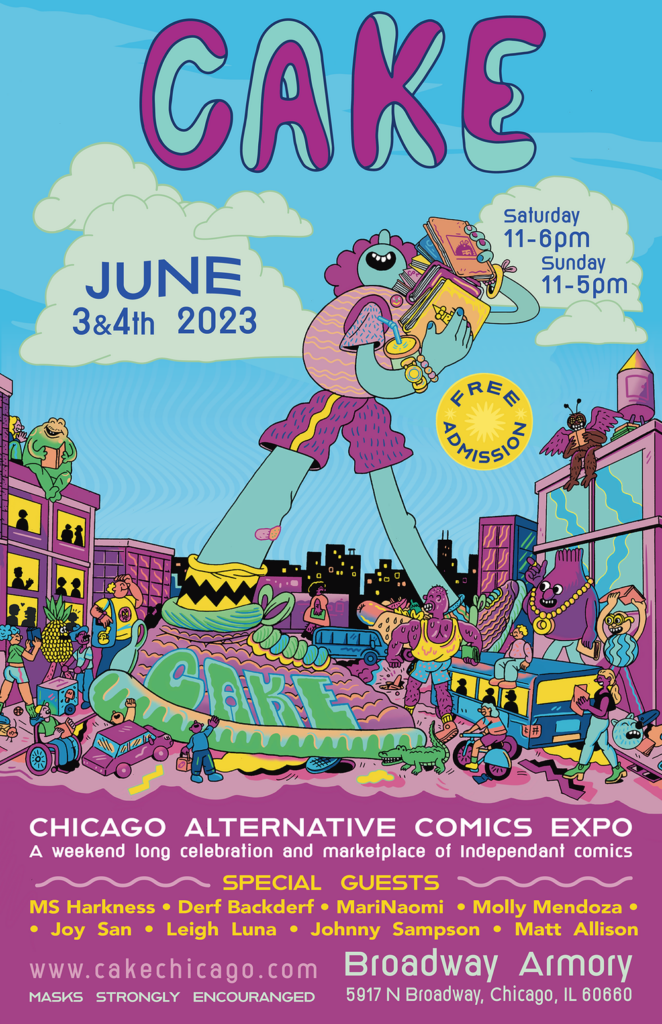 Quimby's is a proud co-sponsor for CHICAGO ALTERNATIVE COMICS EXPO (CAKE), a weekend-long celebration of independent comics, inspired by Chicago's rich legacy as home to many of underground and alternative comics' most talented artists — past and present and future. Featuring comics for sale, workshops, exhibitions, panel discussions and more, CAKE is dedicated to fostering community and dialogue amongst independent artists, small presses, publishers and readers.
June 3rd-4th, 2023
11am-6pm Saturday
11am-5pm Sunday
Broadway Armory (not at Quimby's!)
5917 N Broadway
Chicago, IL 60660
Free and open to the public!
CAKECHICAGO.COM
Special guests:
Masks strongly encouraged.