Come celebrate the release of Trevor Alixopulos' 2008 Ignatz Award nominated graphic novel, The Hot Breath of War by Sparkplug Comic Books, with some of Chicago's finest emerging cartoonists.   Join Trevor's friends and fellow 2008 Ignatz Awards nominees Laura Park and Jeremy Onsmith for a signing to celebrate the release the Hot Breath of War.
The Hot Breath of War explores love amidst conflict and the seduction of violence itself. Trevor lives and draws in Santa Rosa and is also the author of Mine Tonight (also by Sparkplug Comic Books). Old school Quimby's heads might also remember Quagga?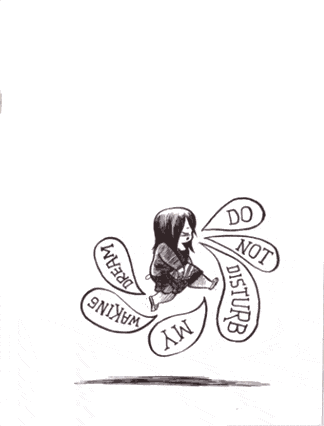 Laura Park has done illustrations for The Reader, Asthmatic Kitty Records and many others. Her mini comic Do Not Disturb My Waking Dream is available now.
Jeremy Onsmith is crazy! We wish he did more minis!!!!
More info at:
www.alixopulos.com
www.flickr.com/photos/featherbed/