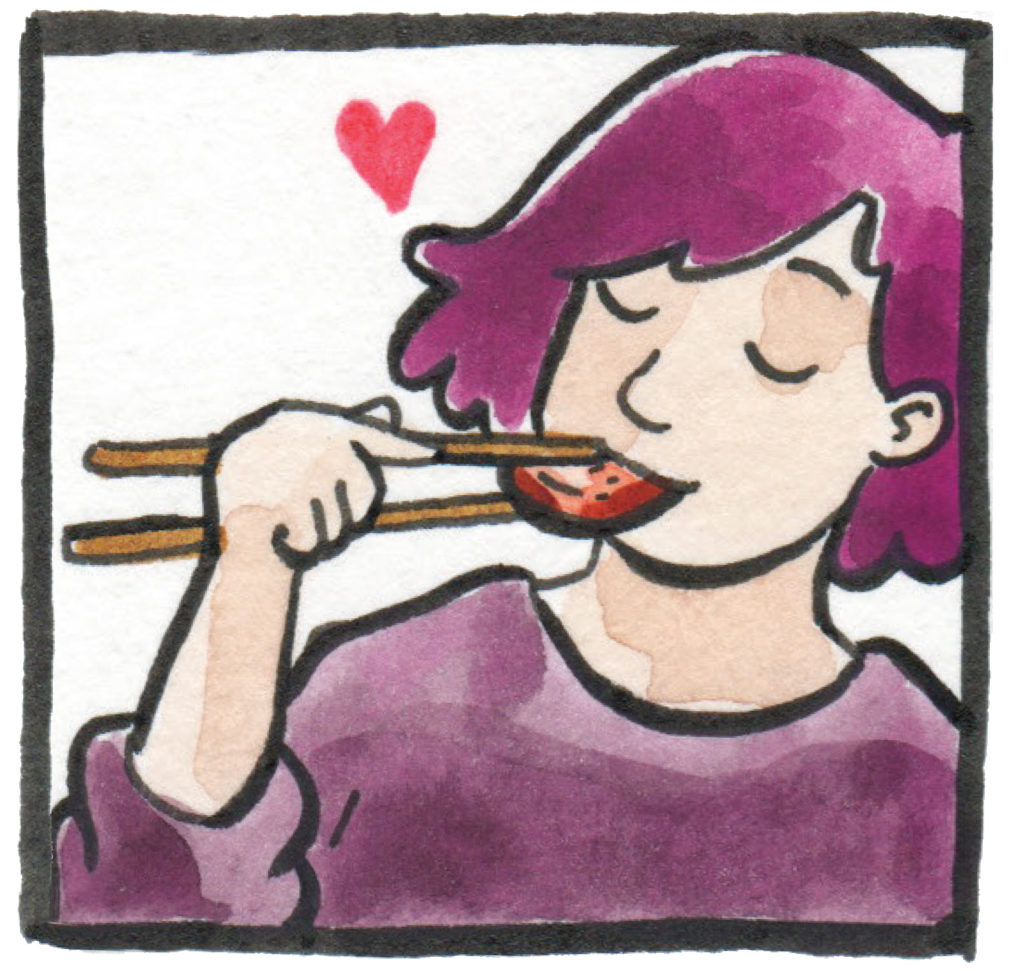 Zine Club Chicago is excited to announce that the April meeting will feature guest artist Sarah Becan, a local food fiend dynamo whose work has been a longtime staple at Quimby's.
Zine newbies and longtime enthusiasts alike are always welcome at Zine Club Chicago, the city's only book club-style event for people who read zines. This free monthly series is produced by Chicago Zine Fest/Midwest Perzine Fest organizer Cynthia E. Hanifin and hosted by Quimby's Bookstore.
Sarah Becan is a comics artist, illustrator and designer, and the creator of "I Think You're Sauceome", a food-centric autobiographical webcomic. Her work has appeared in various publications, including Saveur Magazine, Eater.com, The Chicago Reader, and TruthOut.com.
She was awarded a Xeric Award and a Stumptown Trophy for Outstanding Debut for her first graphic novel, The Complete Ouija Interviews, and her work has twice been nominated for the Ignatz Award. Becan's second graphic novel, Shuteye, was funded with a successful Kickstarter campaign and released in early 2012. In 2014, she wrote and illustrated Luna de Cuernos, a long form graphic story for Fifth House Ensemble's spring 2014 concert series.
Becan illustrated the cookbook The Adventures of Fat Rice (2016), and Let's Make Ramen!, a comic book cookbook, published July 2019 by Ten Speed Press.
Zine Club Chicago: Food Edition, at Quimby's with Sarah Becan
Tues, April 21st, 7pm
Quimby's, 1854 W. North Avenue in Wicker Park
Free!