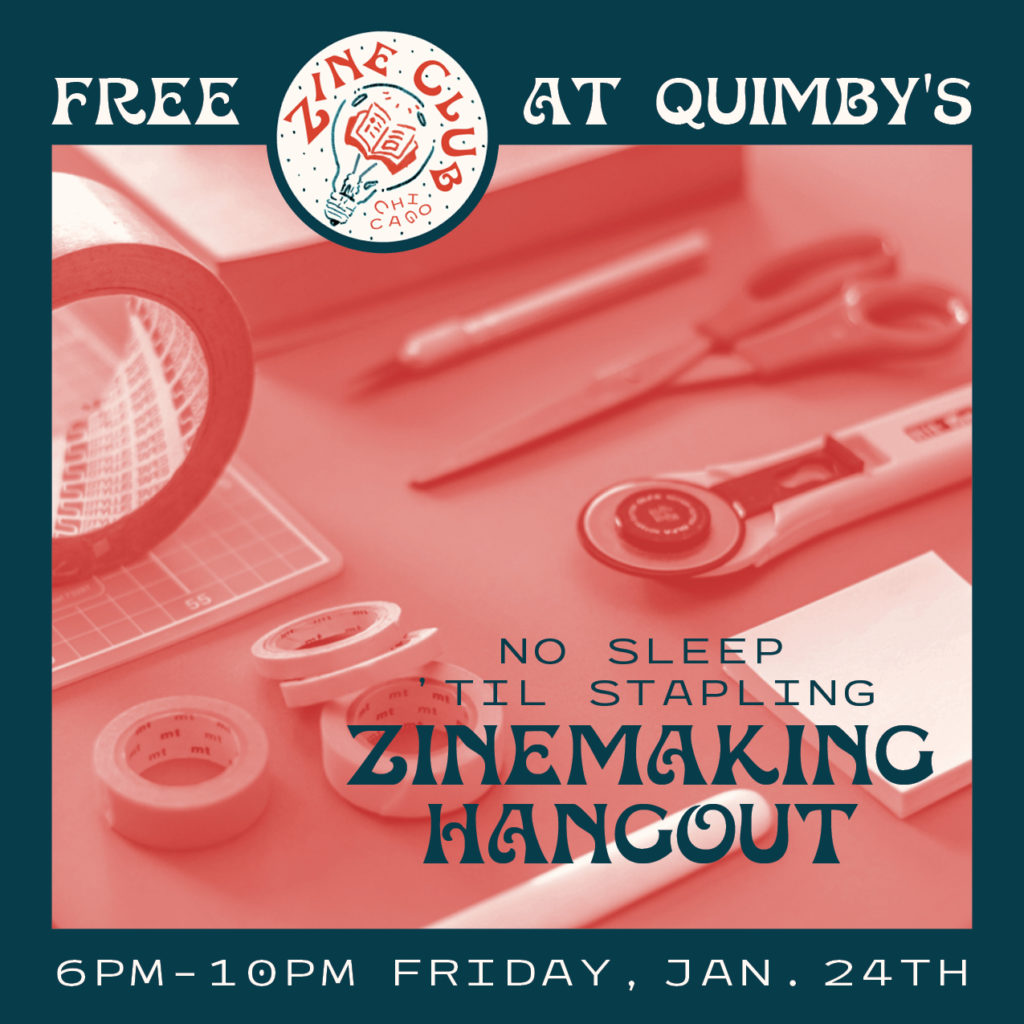 Zine Club Chicago: No Sleep 'Til Stapling Zinemaking Hangout!
6-10 p.m. Friday, Jan. 24
Here at Quimby's Bookstore, 1854 W. North Ave. in Wicker Park
Free!
We know that making progress on your zine projects is probably one of your new year's resolutions, so Zine Club Chicago is kicking off 2020 with a special event: The No Sleep 'Til Stapling Zinemaking Hangout!
Bring your work-in-progress, create a new zine on the spot, or just catch up with other zine folks at our 4-hour Friday night event. (Quimby's will not be holding a Zlumber Party this year, so our gathering will channel that chill hangout vibe.) We'll have zinemaking supplies, creative prompts, and lots of snacks on hand. Zinemakers are encouraged to bring their zines to swap with others, as well! We'll keep the zinemaking party rolling from 6 to 10 p.m.; feel free to drop in anytime during the evening.
Zine newbies and longtime enthusiasts alike are always welcome to join us at Zine Club Chicago, the city's only book club-style event for people who read zines. This free monthly series is produced by Chicago Zine Fest/Midwest Perzine Fest organizer Cynthia E. Hanifin and hosted by Quimby's Bookstore.
Facebook event link: https://www.facebook.com/events/522787471921314/
Thanks to Anna Jo Beck for our graphics!