Dec 6th Fri, 6-10pm – Celebrate Krampusnacht with arty Chicago mobile photo booth GlitterGuts here at Quimby's. Get your picture taken with the Krampus, the xmas demon known to punish children during the Yule season for their misbehavior. We here at Quimby's would like to show our  customer appreciation by helping you creep out the people in your life with photos of you getting reprimanded by this traditional Germanic holiday beast.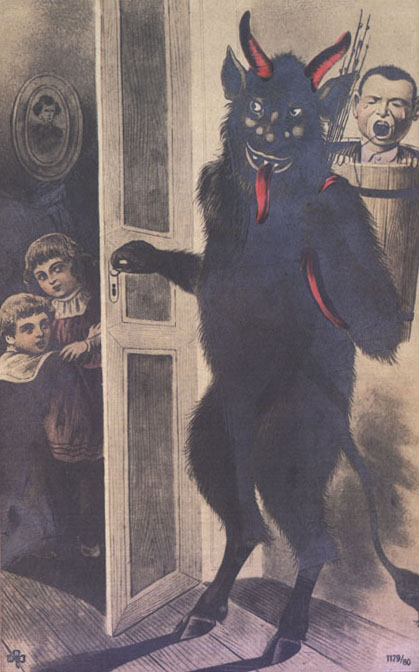 Krampus (from the German "Krampen," or "Claw," or "Giddy Child Murderer") was born of a pre-Christian, Alpine Pagan tradition, and has been described as a "boozy goat-horned menace that whips children around Europe." December 6th is the day in which parts of Germany and Bavaria celebrate Krampusnacht, which is a throwback to a pre-Christian tradition. The Krampus' job is to punish those who have been bad, while Santa rewards the people on his "nice" list. Krampus punishes the naughty children, swatting them with switches and rusty chains before dragging them in baskets to a fiery place below. And we've got Krampus here for you to pose with on Dec 6th, hooves and all.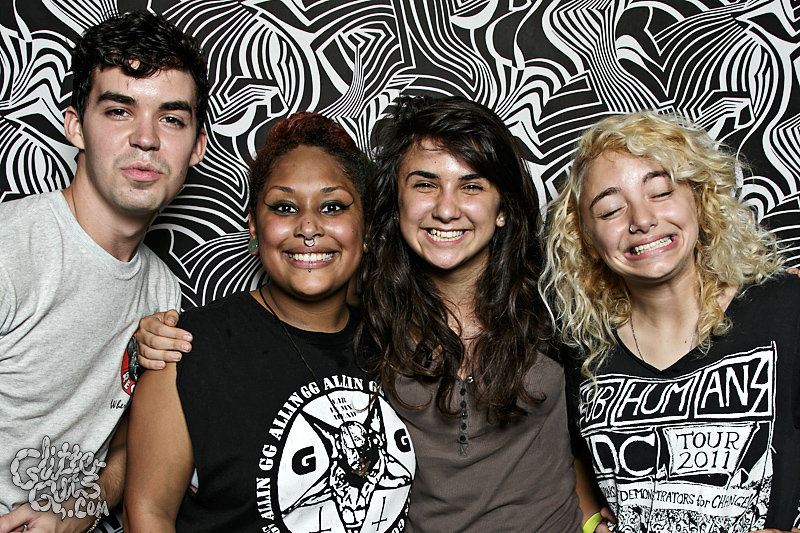 About GlitterGuts: They provide photobooth services with live photographers at raves, festivals, gallery shows, fetish parties, carnivals, hardcore shows, orgies, comic cons, orgies, hootenannies and other gatherings, like the Black and Brown Punk Show, as seen (above), Riot Fest or Nocturna's All Hallows Eve Ball (below). They make their own backdrops and post their photos to their site glitterguts.com, where you can download for free. You can also order prints and hi-res files to give to send your seasonal greetings to your friends and family, or to show off at home.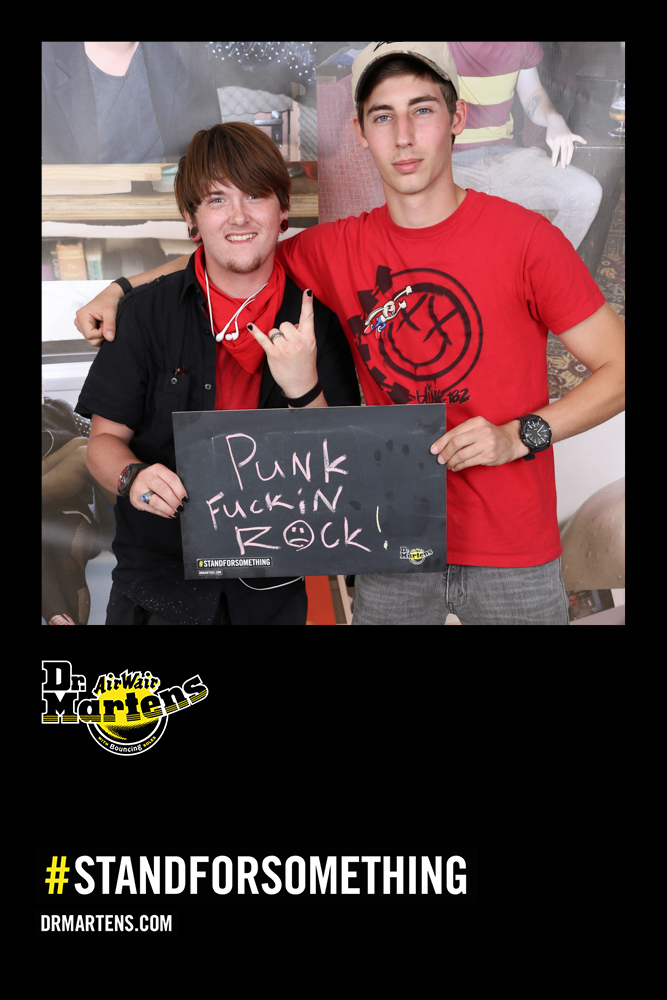 Click here to go to the Facebook event post for this event.
…And just so you know, here's our…
Quimby's Holiday Hours
Wed, Nov 27th noon-5
Thurs, Nov 28th CLOSED
Tues, Dec 24th 11-5
Wed, Dec 25th CLOSED
Tues, Dec 31st noon-5pm
Wed, Jan 1st CLOSED
Also! Starting Fri, Nov 29th, until Tues, Dec 24th, Quimby's will be open at 11am every day.