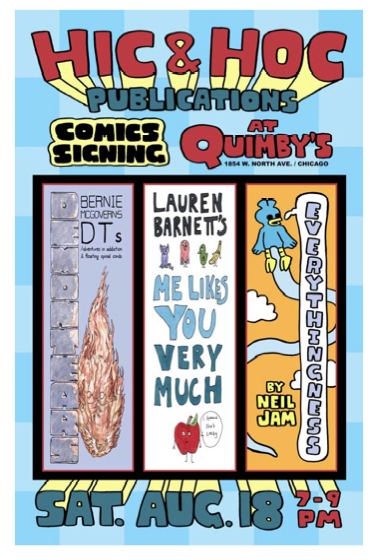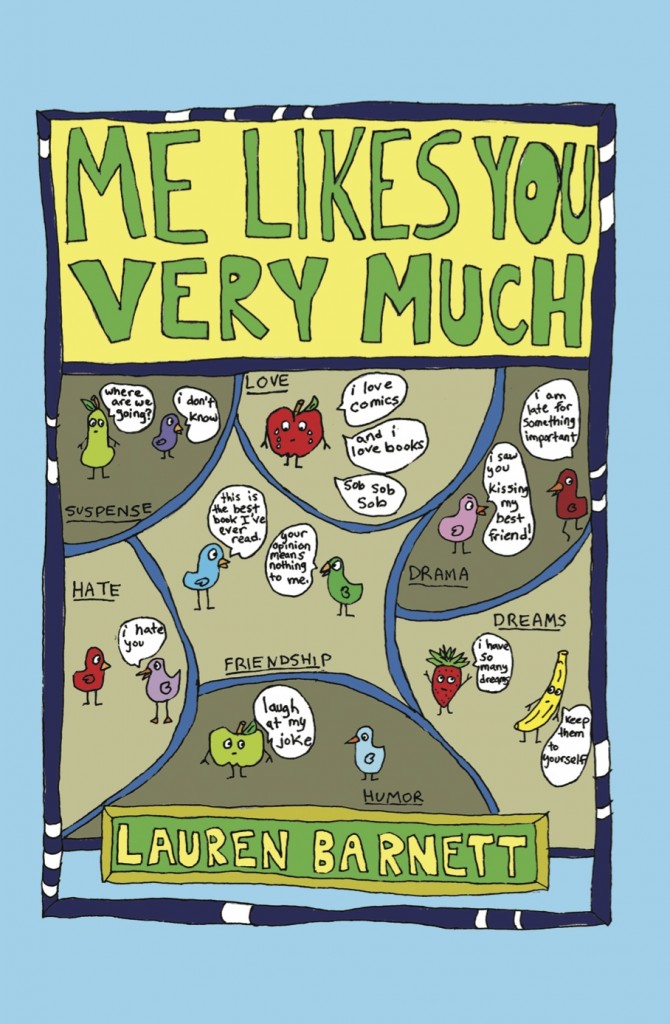 Lauren Barnett,
www.melikesyou.com
Barnett has been posting comics to her website for almost 7 years. She has self published 4 mini comics (I'd Sure Like Some Fucking Pancakes, Secret Weirdo, Was That Supposed to be Funny?, and A story about Fish). Her work has been printed in many anthologies and carried in stores across the US. Hic and Hoc Publications recently published her first full length book collecting her comics from 2008-2012 called Me Likes You Very Much. She currently lives in Brooklyn NY.
Neil Fitzpatrick, http://neiljam.com/
Neil Fitzpatrick has been drawing Neil Jam comics in one form or another for many years. He self published the first assemblage of Neil Jam comics in minicomic form. Neil Jam #1 was released in the summer of 1997. Neil Jam has seen print in dozens of minicomics since then, as well as a handful of indie-comics anthologies. In addition to comic books, he's dabbled quite a bit with Neil Jam in comic strip form. Neil Jam ran as a student comic strip at the University of Missouri for four years. He currently lives in Chicago.
Bernie McGovern, www.rockwellfarmer.com
Bernie McGovern is a puppet designer, illustrator, and comics artist living in Chicago. He teaches for Snow City Arts in Rush Hospital's pediatrics ward, where children can continue to learn while missing school. Current Snow City Arts projects include a patient-designed video game and shadow puppet animation. His personal projects include the graphic novels "An Army of Lovers will be Beaten" and "The Cosmouse." His puppets have appeared in plays by Actors Theatre of Louisville, The Neo-Futurists of Chicago, The Hypocrites, Dog & Pony, Sanculottes, and Drinking & Writing Theater. He has a great love for collaborators, juniper, hazelnut infused chocolate, and his parents.