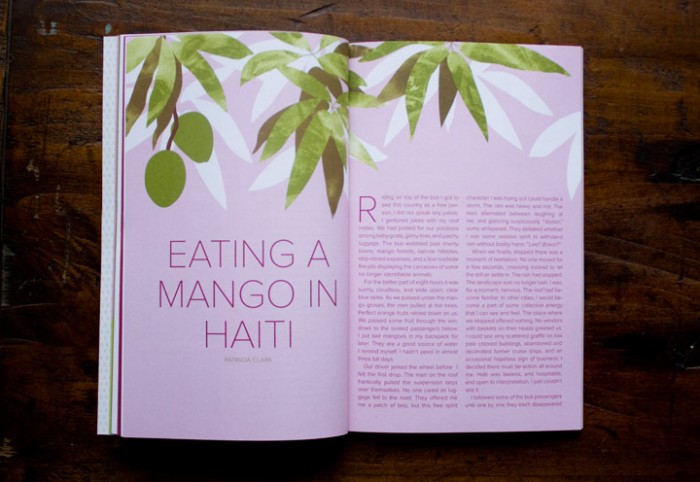 This most recent issue of Remedy (#9, featuring the them of escape) is at #10 this week.
1. Office Girl by Joe Meno (Akashic) $15.95 – Umbrellas of Cherbourg 1999?
2. Lucky Peach #4 Sum 12 The American Food Issue – The McSweeney's food rag rampages on with the American Food Issue. Less cranky then issue 3, this round has a sprawling Tex-Mex choose your own adventure, plenty of odes to diners and, unsurprisingly, the movie Diner, Cambodian American doughnut culture, Harold McGee being typically delightful and loads of recipes looking that scrummy kinda yummy you know tastes fine. -EF
3. The Baffler #20 $10.00 –  In this summer issue, decomposing cities that tremble with vibrancy, art museums where cash-and-carry aesthetics is the rule, journalists on the endless education of the president, and imperial foundations and their pet broadcasters on public radio. Where else can you learn why Ira Glass's This American Life is so damn annoying, or take in the lame, postideological pantomiming of Jon Stewart and Stephen Colbert, or admire the performance art of Harvard fraud Adam Wheeler and laugh at the Ivy mothership's efforts to smite the pretender down?
4. The Believer #91 $12.00
5. Lose #3 by Michael DeForge (Koyama Press) $5.00 – Lose has the same doomsday "joy" of early Dan Clowes or Chris Ware: pathetic characters trapped in a endless plummet of unaware-over-self-awareness that cuts straight to the heart of a modern crisis of meaning. Perhaps an interesting distinction here is that while D.C. and C.W. were dishing out their snarkiest and perhaps crassest work as absurd technology and media alienation was revving up, DeForge's fined-tuned portraits of apocalyptic failure are being produced in sync with a deep cultural wallow in the bitter joke of "first world problems". Whatever the case, his self-absorbed characters attempting (and failing) to toddle through their collapsed and bombed out trash cities unscathed is consistently scary and resonating. With each issue, his rotwater post-apocalypse hauntscape looks more and more like the 4 month pasta salad leftovers back of my fridge, but somehow it keeps you hungry for more. -EF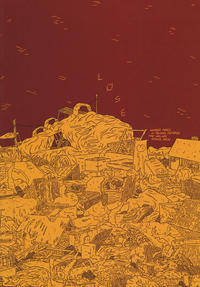 6. Boys Club #1 by Matt Furie (Buenaventura Press) $6.00 – A collection of Matt Furie's mini-comics featuring teenage monsters Andy, Brett, Landwolf and Pepe: drinkin;, stinkin; and never thinkin'.
7. Acme Novelty Library by Chris Ware (Pantheon) $27.50
8. Even the Giants by Jesse Jacobs (Adhouse) $9.95 – Jesse Jacobs bursts onto the comic scene with his first published work EVEN THE GIANTS. The work beautifully captures the isolation of the Great White North while also giving the artist a sequential canvas to explore and experiment. This book will be printed in three Pantone spot colors. Jesse's work has been nominated for the Doug Wright award and has won the Gene Day award.
9. Nurse Nurse by Kate Skelly (Sparkplug) $15.00 – Description from the back of the book: "It is a comic book about the future. It is a prediction about television. It is a cautionary tale about butterflies. It is science fiction for all kinds of people. It collects all seven issues of the mini-comic series and the never-before-seen eighth issue. Please have an adventure….Love is real. NURSE NURSE this."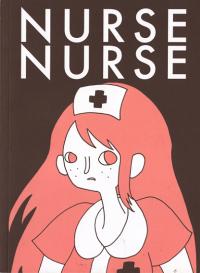 10. Remedy Quarterly #9 Escape $9.50 – From the Remedy website describing this issue of this popular food zine: Issue 9 will leave you ready to make you're own great escape—hopefully to your kitchen. Inside we've got a Q&A with Bonnie Slotnick of Bonnie Slotnick Cookbooks in New York City (one of my personal favorite escapes), we'll take you the countryside of Italy where you'll learn to enjoy the sound of silence in Italy, and get adventurous at a Louisiana crab boil complete with a trip to the bayou. Plus recipes, tips & tidbits, and more!