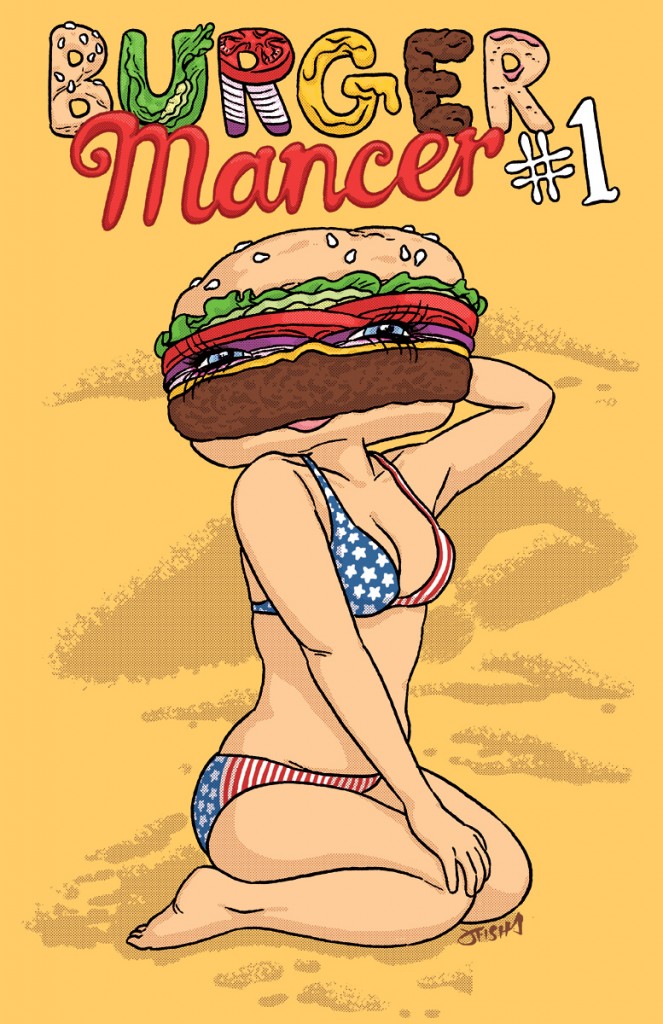 Burgermancer #1 The Burger Lovers Magazine Aug Sep 12 by Jason Fischer $4.00 – With comics, interviews and more. Now that's a tasty burger.
Zines & Zine-Related Books
Zisk #21 Fall 12 by Mike Faloon and friends $2.00 – The Baseball Magazine for Poeple Who Hate Baseball Magazines.
Rookie Yearbook One ed. by Tavi Gevinson (D&Q) $29.95 – Collection from rookiemag.com. You know who's cool? Teenage Girls, that's who. Tavi "Style Rookie" Gevinson and her online magazine Rookie embody this radness to a T -written largely by and for girls it's fun, critical, smart, shameless, pretty and goofy while being wholeheartedly feminist and deleriously stylish. Very awesome. -EF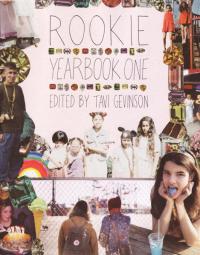 Three Sites by Emily Kozik $2.50
Ugly No 1 #8 Aug 12 a Collection of Drawings and Ideas by Matt Soria $2.00
PRISM Index #2 $25.00
Comics and Comix
You Dont Get There From Here #23 by Carrie McNinch $2.00
Demon Dust #10 Sep 12 by Bernie McGovern $2.00 – I think this issue is about particles of dust being made from broken down cells of dead people and things, but I could be wrong here….McGovern's prodding some sort of atomic obscurity, in any case. -EF
Captcha #5 and #6 by Jojo Sheroow $5.00 each
Flocks Chapter 1 A Paradox of Faith by L. Nichols $5.00
Marvel Comics Presents #6 Rom and Friends by Josh Bayer and friends (DrippyBone Books) $8.00
Marvel Premiere #28 The Legion of Monsters (DrippyBone Books) $2.00
Cosmic Bummer Funnies #1 $8.00
Line Land #1 $8.00
Zebratron #3 $3.00
Black Mansion #1 by Christopher Graybill $2.00
Casualty of Tour #1 by Aaron Amodt $3.00
Infinite Jest Tijuana Bible by Drawdoer Jones $3.00
2005 a Fragment of the Larger Work by Sean ABT Christensen (Sparkplug) $5.00
Small Noises by Sarah Glidden (Sparkplug) $3.00
Dear Dear by Eroyn Franklin (Sparkplug) $6.00
Party Plans #1 by Zejian Shen $8.00
You Are Destined For Darker Things #1 by Nick Wortham $2.00
Habitat #2 by Dunja Jankovic $9.00
Bye Bye A True Story Told In Allegory by JM Hanson $6.00
Graphic Novels and Trade Paperbacks
Year One by Ramsey Beyer $14.00 – Ramsey of "List" zine and "Everydaypants" comic unleashes her first book – diary comics detailing the her move from Chicago to Philadelphia, filled with reconnection, introspection and romantic complication.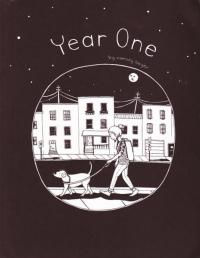 Hypo: The Melancholic Young Lincoln by Noah Van Scriver (Fantagraphics) $24.99 – Don't miss Noah here with John Porcellino on Wednesday! (Sept 19th)
Unfamiliar Path by Brian and Roger Boss $15.00
Illustrated Press Chicago by Darryl Holliday and EN Rodriguez $12.00
Bulletproof Coffin vol 2 TPB Disinterred by David Hine and Shaky Kane $17.99
The Cavalier Mr. Thompson: A Sam Hill Novel: Sams Early Days 1924 by Rich Tommaso $16.99
Crossed Wish You Were Here vol 1 TPB by Simon Spurrier and Javier Barreno $19.99
Is That All There Is by Joost Swarte (Fantagraphics) $25.00
Love and Rockets New Stories vol 5 by Gilbert and Jaime Hernandez (Fantagraphics) $14.99
Buffy the Vampire Slayer Season Eight Library Edition HC vol 2 by Joss Whedon et al. (Dark Horse) $29.99
Detained by Eroyn Franklin (Sparkplug) $16.00
Art & Design
Sticker Bomb Monsters 250 Peelable Stickers Inside by Studio Rarekwai $17.95 – Created by artists, illustrators and graffiti writers from around the world, including: Vladimir Stankovic, Alex Young, Iain Burke, Johnny Ryan, Ronzo and Sunil Pawar.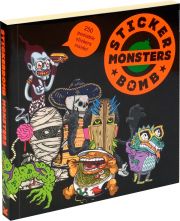 Pop Psychedelic Designed & edited by BigBros Workshop $39.95 – A massive, comprehensive graphic design collection exploding with a blend of psychedelic and pop imagery. This is a fantastic sourcebook featuring dozens of contemporary artists, illustrators & designers.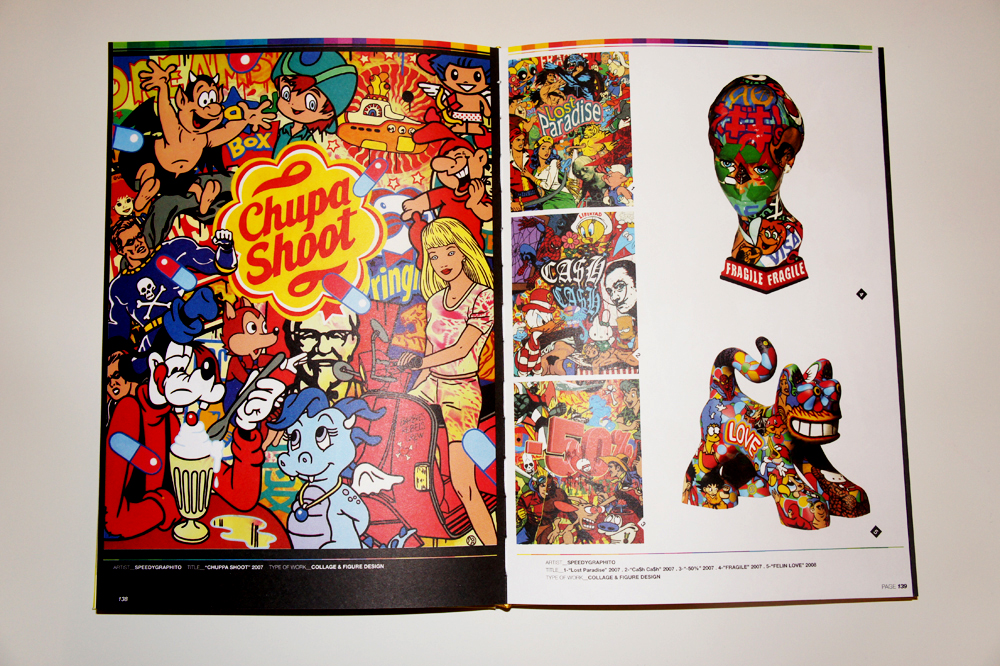 You Are So Loved $12.95 – Optimism from a mix of artists, including Enormouschampion, Katie Daisy, Jen Renninger, Dallas Clayton, Lisa Congdon, and Jessica Hische.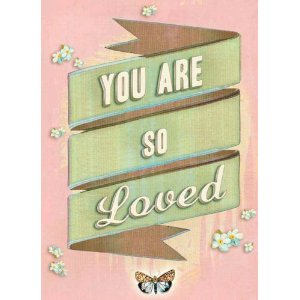 2 Mike Perry books (th guy who does a lot of those handwrite-y font books): Coloring Book By Mike Perry and You $9.95 and Type Wall Decals 200 Peel and Stick Letters $24.95
Fiction
Telegraph Ave by Michael Chabon $27.99
This is How You Lose Her by Junot Diaz  $26.95
Laura Lamont's Life In Pictures by Emma Straub $26.95
Sex and Sexy
Vagina: A New Biography by Naomi Wolf $27.99
Chomp #2 by Mitsu Sucks $9.00 – Queer skater art rag ships out from Japan. Portfolios from Ken Kagami, Artrash Graphic, Ai Ezaki and Mitsuru Saigusa, interviews and a secret sealed smut compartment.
Pinups #16 Jeff by Christopher Schulz $14.00 – Fun in the sun, Jeff on the rocks. Although it sounds excessive I will always advocate that you pick up two copies of this fine publication: one to keep intact and another one to dissassemble and properly reconstitute as a giant wall-sized nude poster.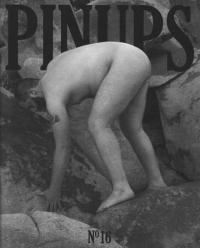 Travel Naturally #84 $9.95
Wild Boys: Gay Erotic Fiction ed. by Richard Labonte $15.95
RFD #151 Fall 12  $9.95
Mayhem, Miscreants, Memoirs & Misc
F for Effort: More of the Very Best Totally Wrong Test Answers by Richard Benson $9.95
Tokyo Grindhouse vol 1 $24.95 – Between 1970 and 1974, numerous Japanese film companies – in particular Nikkatsu and Toei – produced dozens of films in a new sub-genre which combined action, sex, violence and crime, and was dominated by ruthless and deadly delinquent females. This sub-genre, which Toei would eventually dominate and define, is now known as pinky violence. With such series as Girl Boss, Girls' High School Terror, and Female Prisoner: Scorpion, as well as individual films like Ranking Boss Rock and Criminal Women: Killing Melody, Toei created a cinematic world filled with nudity, sex, cat-fights, torture, rape and revenge, and peopled by very, very bad girls – renegade cops, girl gang leaders, rebel highschool girls, female convicts – who stripped off their clothes as readily as they pulled out a gun or a knife. TOKYO GRINDHOUSE Volume One is the first English-language book publication devoted to this brief but highly influential 70s movie craze for sexy bad girl action, whose themes have more recently been echoed and revived in films such as Quentin Tarantino's Kill Bill and Death Proof. The book contains an extensive introductory history by Jack Hunter, as well as illustrated sections on all the main pinky violence series and one-offs. It is printed in full-colour throughout, with over 140 rare images of film posters and publicity shots, plus nude glamour galleries of leading pinky violence stars Reiko Ike and Miki Sugimoto.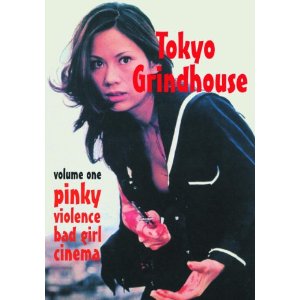 Politics & Revolution
The Year of Dreaming Dangerously by Slavoj Zizek  $14.95
DIY
Indie Rock Button Factory: Everything You Need to Create 25 Fabric Covered Pins by the Yellow Bird Project $18.95
Childrens Books
Stella's Big Wish by Leslie Perrine $7.00 – Leslie's first book is a big-sized version of a kinship story for small folk. Illustrated ulta-cute style with extra twinkle twinkle. -EF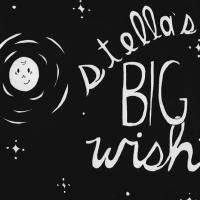 Secret of the Stone Frog: A Toon Graphic Novel by David Nytra $14.95
Magazines
ArtForum International Sep 12 $10.00
Shots #117 $6.95
Raw Vision #76 $14.00
Headmaster #4 $20.00
Skeptic vol 17 #3 $6.95
Fortean Times #292 $11.99
Many of Them #2 Days of Being Wild $45.00
Flaunt #123 $10.95
Treating Yourself #36 $7.99
Color Skateboards vol 10 #3 $7.99
BlackBook Oct Nov 12 $4.95
Taproot #3 $9.00
Laphams Quarterly vol 5 #4 Fall 12 $15.00
Dazed & Confused vol 3 #13 Sep 12 $9.99
Horror Hound #37 Sep Oct 12 $6.99
Bomb #121 Fall 12 $7.95
The Cure and The Story of Alternative 80s Metal Hammer Classic Rock Special Fall  Win 12 $14.99
Tape Op #91 Sep Oct 12 $4.95
Against the Current #160 Sep Oct 12 $5.00
GLQ vol 18 #4 Journal of Lesbian and Gay Studies $12.00
Tattoo Collection #52 $6.99
Literary Journals, Poetry & Chap Books
The Believer #92 $8.00
Other Stuff
Aleister Crowley 2012 Commemorative Coin Set $10.00 – The front of the coin features the embossed AC2012 design with the bust of Aleister Crowley. The reverse is stamped with the Mark of the Beast and the traditional greetings of Thelemites, "Do what thou wilt shall be the whole of the Law," and "Love is the law, love under will." These are verses from the principal holy book of Thelema, Liber AL vel Legis: The Book of the Law. "A handsomely minted set of coins that I shall look forward to spending whenever the age of Horus finally arrives. Wonderful little things that would adorn anyone's altar." –Alan Moore. Sold in sets of 10 for $10.00 or singularly for $1.00 each. Front and back as pictured below.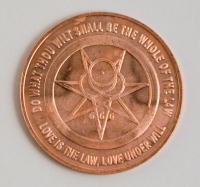 Floating Eyeballs! Only $1.50 each! Cheap!
Balloons that say "Happy Fucking Birthday"!
"Silence of the Lambs" in Your Pocket Key Chain, comes with Hannibal Lecter quotes from the movie. Freak the people the fuck out with your tiny crazy noise machine. Having a friend for dinner? Fava beans anyone? $10.00, just in time for freaky Halloweenness!
Get your Moomin on with these Moomin-themed items: Journal $9.95, Notecard Set $14.95, Sticky Notes $9.95
Pop Out Snake in Mixed Nuts Can $3.30 – Fancy some nuts? Or a snake?
Notable Restocks
Cinema Sewer vol 3 by Robin Bougie $19.95
Hot Dog Beach #1 by Lale Westvind $7.00
various issues of Weirdo and Zap!