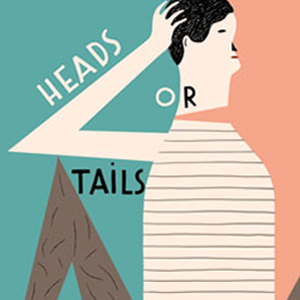 Heads or Tails Stories by Lilli Carré (fantagraphics) $22.99 – Poetic short fiction pieces from an artist Chicago is proud to call its own.
Zines & Zine-Related
Alamo Igloo #5 2012 by Herzik $5.00
Work Sucks #1 by Snick $1.00
Beyond the Music: How Punks are Saving the World with DIY Ethics, Skills, & Values by Joe Biel (Cantankerous Titles) $15.95
Decrepit Americana #3 by Iowa Joe $3.00
Field Manual for the Human Body by John Wawrzaszek, Jill Summers, Dean Johnson $3.00
Home Brew #2 by Adam J. Kurtz $4.00
Graze #2 Fall 12 $10.00
Drowning on Dry Land by Erik Ruin $12.00
Comics & Comix
Ted Mays Injury #4 $6.00
Mimiko in Dreamland by Ginette Lapalme $7.00
Rudderless by Kim Gee $7.00
Plenty of Time by Ben Grisanti, Becka Kinzie and Brandon Pace $3.00
Comics from Tom Davidson: Circle City Tales, DTales
Distance Mover issues #3-#5 by Patrick Kyle $5.00 each
Graphic Novels and Trade Paperbacks
Black Mass by Patrick Kyle (Mother Books) $19.99 – The collected Black Mass. chronicles the story of Turdswallo Blackteeft, a curmudgeonly werido with latent magical powers he can't quite get a handle on. Also featuring an eclectic cast of punk rockers degenerate and generate alike, including Turdswallo's roomate/best friend/brother/lover, Dingball.
Cartoon Utopia by Ron Rege Jr. (Fantagraphics) $24.99
Art & Design
Lowbrow Tarot: An Artistic Collaborative Effort in Honor of Tarot by Aunia Kahn and Russell J. Moon $34.99
Morris Park Crew: The Official History by John F. Lorne (Schiffer) $34.99
Last Vispo Anthology Visual Poetry 1998-2008 (Fantagraphics) $39.99
Seven Years With Banksy by Robert Clarke $14.95
Life and Death in Tattoo Flash by Christopher Norrell $29.99
DIY
Vegan Eats World: 300 International Recipes for Savoring the Planet by Terry Hope Romero (Da Capo) $35.00 – From the co-author of the Veganomicon.
Drug-Related Books
Ganja Millioaire: Opportunities in the Hemp and Medical Marijuana Industries by Kenwa Jabuki $18.99 – Who says you need a resume to get a well paying job?
Mayhem, Miscreants, Memoirs, Music & Misc
Evidence of the Gods: A Visual Tour of Alien Influence in the Ancient World Erich Von Daniken (New Page) $19.99 – From the author of Chariot of the Gods. You know we evolved from aliens, or at least our technology did, right?
In The Seventies : Adventures in the Counter-Culture by Barry Miles (Serpent Tail) $19.95 – Memoir from the co-owner of the Indica Gallery and helped start the International Times (and wrote the book London Calling). This book challenges modern perceptions of the decade with great anecdotes featuring an extraordinary cast of characters, from Allen Ginsberg to Richard Hell, Leonard Cohen to Brian Eno.
Politics & Revolution
Intervention Series 14: Uprising on Poetry and Finance by Franco Bifo Beradi (Semiotext[e]) $13.95
Fiction
Keyhole Factory by William Gillespie (Soft Skull) $16.95
2 books from Pulitzer Prize finalist Lydia Millet: Ghost Lights and Magnificence
Magazines
Bizarre #194 Nov 12 $10.50
Brownbook #35 $14.99
ID Magazine Fall 12 $12.99
Blood and Thunder #21 $5.99
Inked Nov 12 #50 $6.99
Childrens
Hang Glider and Mud Mask by Jason Jagel and Brian McMullen (McSweeneys) $14.95
Hereville: How Mirka Met a Meteorite by Barry Deutsch $16.95
All The Wrong Questions: Who Could That Be at This Hour? by Lemony Snicket and Seth $15.99
Poetry, Lit Mags and Lit Journals
Literary Review vol 55 #3 Sum Fall 12 $8.00
Creative Nonfiction #46 Fall 12 $10.00
Black Velvet #74 $9.00
Sup Magazine #25 $17.99
Mojo #228 Nov 12 $9.99

Sex & Sexy
The Contemporary Illustrated Pin-Up $34.99
Click here to see the weekly curated selection available on our webstore.