Holiday hours:
Sat, Dec 24th 11am-7pm
Sun, Dec 25th CLOSED
Sat, Dec 31st 11am-5pm
Sun, Jan 1st CLOSED
*ZINES*
Zines from Interference Archive by Josh MacPhee:
Lonely Books $10.00
Libre Shared Struggles Mobile Print Power Interference Document #14 $12.00
Liberation Support Movement: Building Solidarity with the African Liberation Struggle $6.00
Wasted Pages Anthology 2016 $2.00 – Work by the many talented folks who participated in the Wasted Pages CHIPRC workshops.
For more info about Chicago Publishers Resource Center: chiprc.org
*COMICS & MINIS*
Comics from Uncivilized Books:
Get Out Your Hankies by Gabrielle Bell $6.00
Escape Route by Daniel Zender $5.00
My Dead Mother by Clara Jetsmark $6.00
Magic Whistle vol 3 #3 Holiday Issue ed. by edited by Sam Henderson & David Nuss (Alternative Comics) $9.99 – Full color holiday special. Guest artists this issue include Jen Sandwich, Corinne Halbert, Barack Hussein Obama and Yikes creator Steve Weissman and the return to comics of legendary Trailer Trash creator Roy Tompkins Cover art by Drinky Crow creator Tony 'Maakies' Millionaire.
Dad's Weekend by Pete Toms (Hic & Hoc) $6.00
Nyx Forms #1 by Rod Binnion $8.00
Spectacle of Nothing by Kyle Osbourne $3.00
*GRAPHIC NOVELS*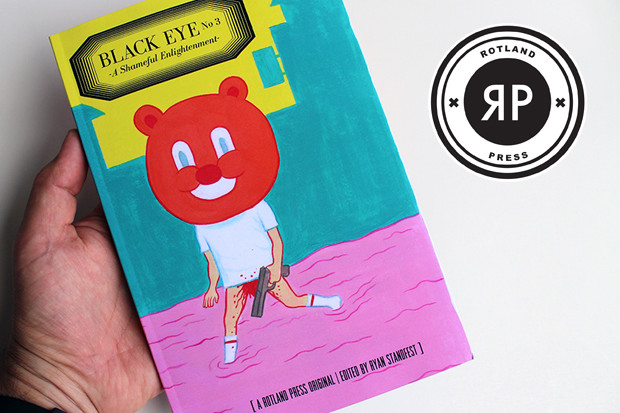 Black Eye #3 A Shameful Enlightenment by Ryan Standfest (Rotland Press) $15.95 – Final volume of the Ignatz-nominated series, an anthology of humor and despair. 136 pages, 37 international cartoonists. contributors include: Alexis Beauclair, Andy Burkholder, Julia Gfrörer, Anna Haifisch, Corinne Halbert, Alejandro Jodorowsky, David Lynch, Paul Nudd, Onsmith, Johnny Sampson & more!
Chris Ware: Conversations by Jean Braithwaite (U Press of Miss) $40.00
Soviet Daughter: A Graphic Revolution by Julia Alekseyeva (Microcosm Publishing) $14.95
Sp4rx by Wren McDonald (Nobrow) $18.95
Goodnight Punpun vol 4 by Inio Asano $24.99
Tomie by Junji Ito $34.99
The Complete Chi's Sweet Home, 4 by Konami Kanata $24.95
Walt and Skeezix vol 7 1931-1932 by Frank King (D&Q) $44.95
*MUSIC BOOKS*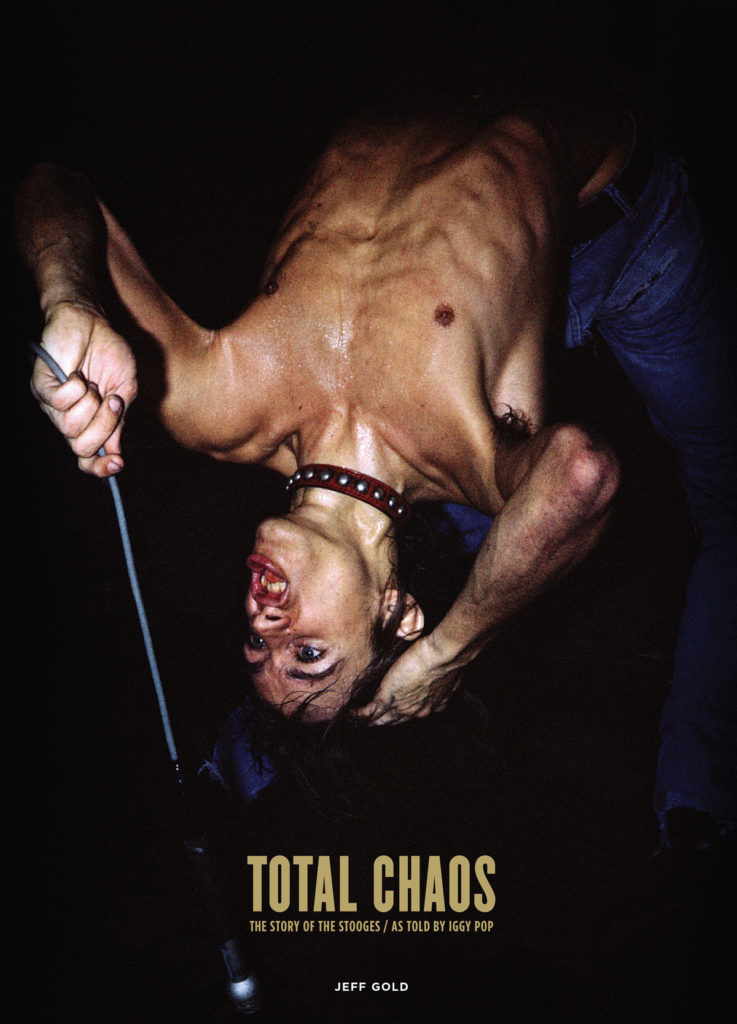 Total Chaos: The Story of the Stooges by Jeff Gold & Johan Kugelberg (Third Man) $50.00 – Author Jeff Gold and contributor Johan Kugelberg, noted music historians and collectors, spent two days with Pop at his Miami home, sharing with him their extensive Stooges collection and interviewing the legendary singer. Pop's candid, bare-all responses left them with the almost unbelievable tale of the band he founded-the alternately tragic and triumphant story of a group who rose from youth, fell prey to drugs, alcohol, and music biz realities, collapsed and nearly 30 years later reformed, recording and touring to great acclaim.
Lemmy Kilmister of Motörhead: Color the Ace of Spades (Feral House Coloring Books for Adults) $15.95
Syd Barrett and Pink Floyd Dark Globe by Julian Palacios (Plexus) $19.95 – Back in print!
*MAYHEM*
The 10 Worst Psychopaths: The Most Depraved Killers In History by Victor McQueen $9.95
*DRUUUUUUGS*
A Treasury of Hashish by Alexander Sumach THC (Ronin) $19.95 –  Complete history, from medicine to indulgence. This work of art is entirely hand lettered with a clever drawing, rare photo, or antique map on every page.
*ESSAYS*
Fake Missed Connections: Divorce, Online Dating, and Other Failures by Brett Fletcher Lauer (Soft Skull) $16.95 – Now in soft cover.
*POLITICS & REVOLUTIONS BOOKS*
Crunk Feminist Collection by Cooper, Boylorn and Morris (Feminist Press) $24.95
Prison Memoirs of An Anarchist by Alexander Berkman (AK Press) $24.00
*FICTION*
Cardinal and Other Stories by Alex Higley $14.99
Difficult Women by Roxanne Gay $25.00
*MAGAZINES*
Harpers Magazine Jan 17 $6.99
Mojo #278 Kate Bush $10.99
Boneshaker Magazine #18 $14.95
True Crime Dec 16 $9.99
Wire #394 Dec 16 $9.99
Shock Cinema #51 $5.00
*LIT JOURNALS*
Taddle Creek #38 $6.95
*OTHER STUFF*
Various handmade blank journals from Jenna Citrus – various prices, various sizes, various shapes.
Dinky Shrinks by Johnny Sampson, assorted styles $5.00 each