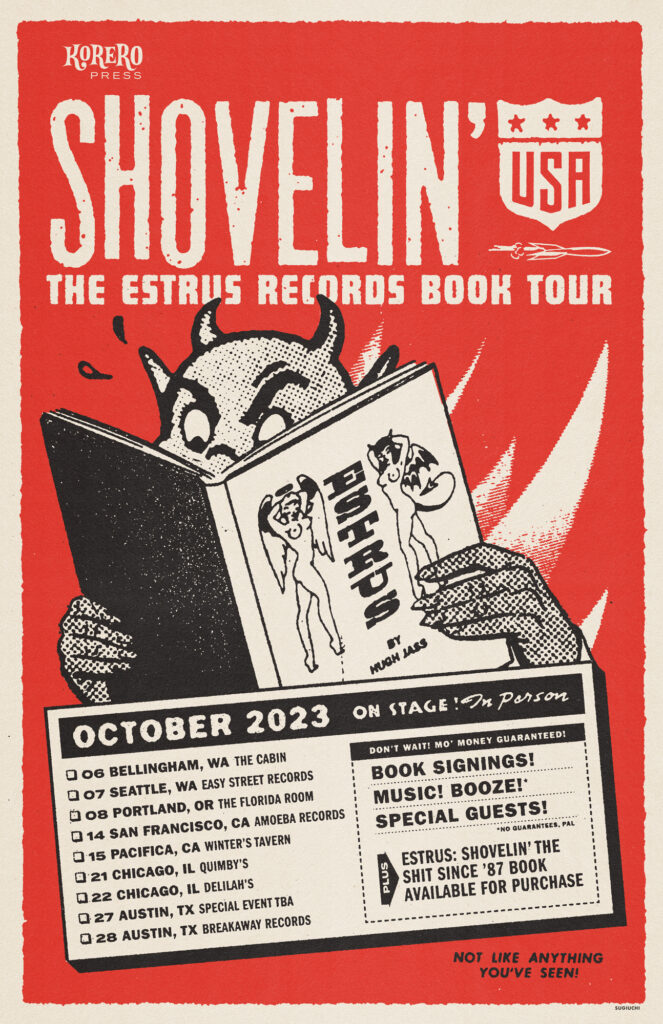 Korero Press is happy to announce that a hefty slab of punk rock history is coffee-table-ready: Shovelin' The Sh!t Since '87 is a 250+ page book of influential artwork, photographs, interviews and text detailing the history of the legendary garage rock label, Estrus Records. For nearly two decades, Dave Crider's Bellingham, Washington-based operation churned out hundreds of releases from mainstays in garage, trash, surf, and punk — among them, The Mummies, Man or Astroman?, The Makers, Teengenerate, and Crider's own Mono Men. And because the imagery associated with Estrus' releases matched the ferocity of the music, this beast is filled with vivid concert posters, iconic album covers and bizzare oddities created by a handful of elite graphic artists — including visionary Art Chantry, who was behind much of the label's artwork.
Author Chris Alpert Coyle and designer Scott Sugiuchi are taking copies of the new book with them on the Shovelin' USA Tour. Join them here at Quimby's Bookstore in Wicker Park on Saturday, October 21st beginning at 1pm. The Q&A session with Chet "The Cheetah" Weise (Quadrajets, Immortal Lee Co. Killers), Alex Wald & Marty Perez will be an opportunity for folks to ask questions about the iconic label's history — and Coyle and Sugiuchi can give insight on what the multiyear project was like.
The book does not go on sale to the general public until late November, so Quimby's will be one of the few places people can buy it ahead of time at the event on October 21st!
FREE EVENT!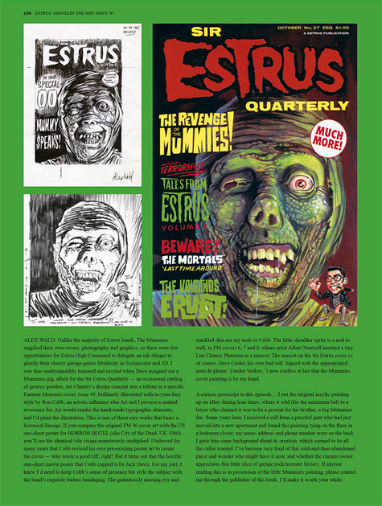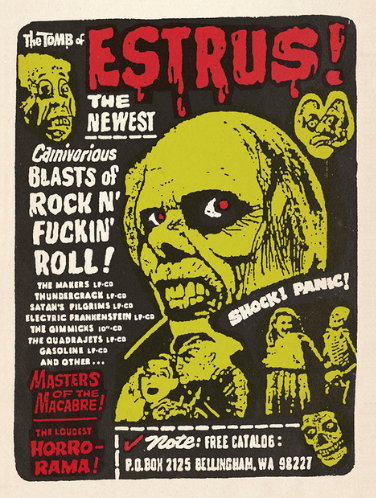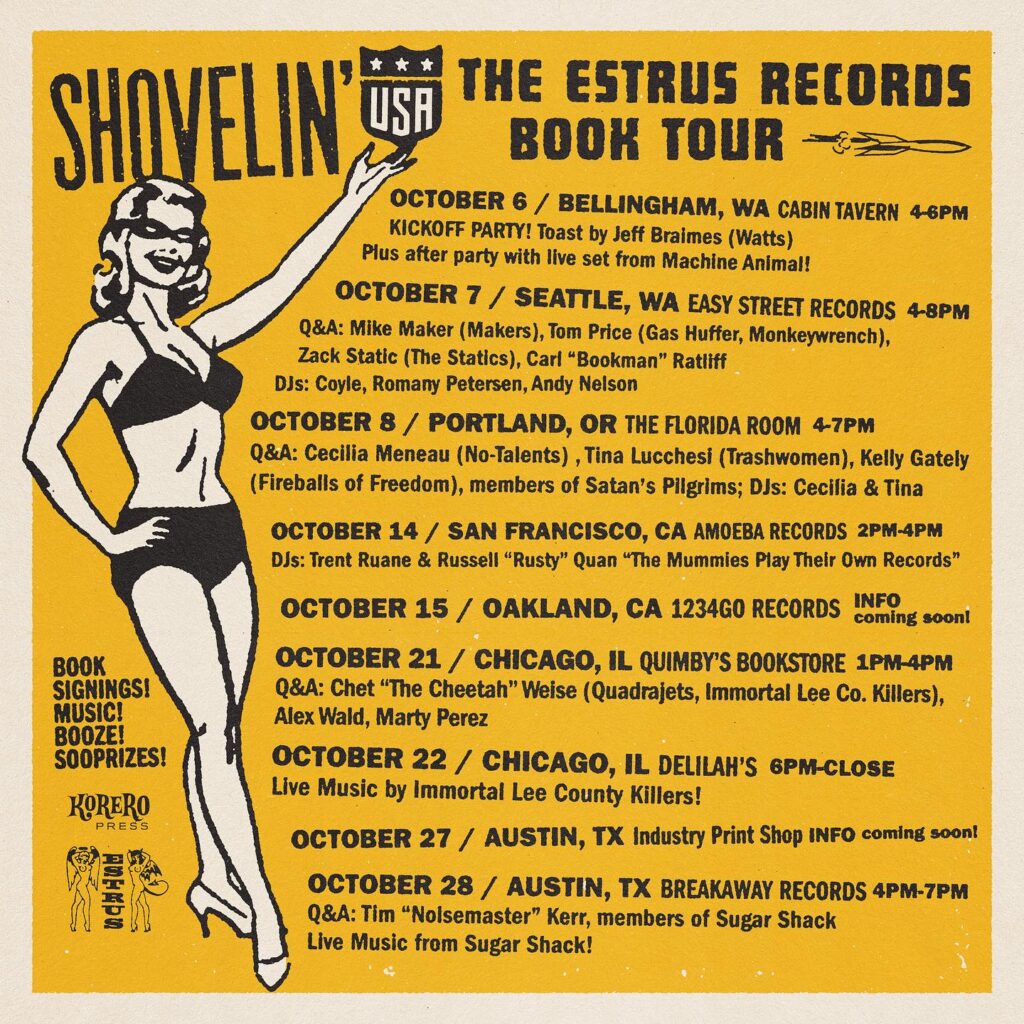 Very important links!
instagram.com/estrus_records_book
facebook.com/estrusrecordsbook
koreropress.com/estrus-shovelin-the-shit-since-87
kickstarter.com/projects/estrus/estrus-shovelin-the-shit-since-87