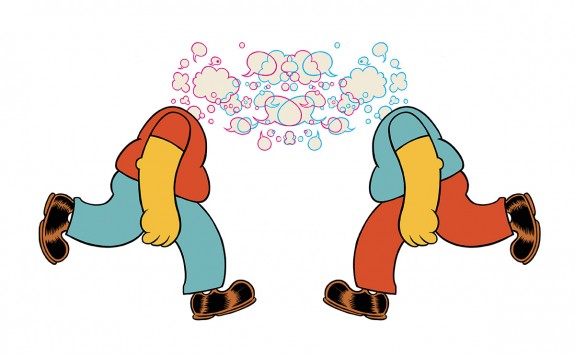 Quimby's is proud to co-sponsor Saturday Strip:
Comic Day at the Museum of Contemporary Art Chicago.
July 27, 2013, 10am – 5pm
On Saturday, July 27th the Museum of Contemporary Art Chicago will be showcasing all that is amazing in the world of independent comics, cartoons, and animation in Chicago. This all day event will include a series of workshops, talks, screenings and performances that will take place throughout the museum. Highlights include a pop-up comic fair co-presented with Quimby's Bookstore, an Eyeworks Festival of Experimental Animation film program, Chicago's Second City performing comics-themed improv, a mini-comics demonstration by Jeff Brown, a large-scale interactive jam comic by Trubble Club, Ezra Clayton Daniels's Comic Art Battle, and a live shadow puppet performance by Manual Cinema.
This event is in tandem and inspired by the exhibit Modern Cartoonist: The Art of Daniel Clowes, hanging at the MCA Jun 29–Oct 13, 2013. Clowes is known for his his seminal comic-book series Eightball, as well as cover art for the New Yorker. Clowes is now well known to a wide audience following the 2001 film adaptation of Ghost World and the 2006 release of Art School Confidential, written by Clowes. In recent years, Clowes has realized the widely praised graphic novel Wilson (2010) and a serialized comic for the New York Times Magazine, a "middle-aged romance" titled Mister Wonderful, collected in an expanded hardcover edition in 2011.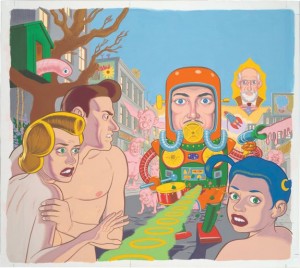 Please note this event IS NOT at Quimby's. It is at the 

MCA

, at  220 E Chicago Ave, Chicago, IL 60611 (312) 280-2660.