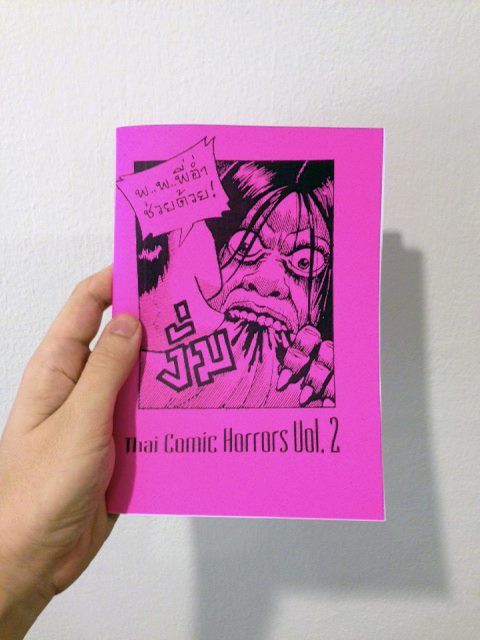 Join Quimby's for the release of Thai Comic Horrors Vol.2, a compilation of overlooked pulp horror comics from the Kingdom of Thailand.  Translated into English for the first time these stories offer a glimpse into folklore and superstition often unseen by outsiders.  The new issue of Thai Comic Horrors is themed around body horror and showcase stories involving Thai ghosts that share an unquenchable desire to consume fresh human intestines! For this event Logan Bay will present a slide show and lecture reflecting on the four years spent abroad. Lecture topics will include visiting Buddhist Hell parks and an introduction to Thai ghosts & superstitions.
Artist (and former Quimby employee!) Logan Bay has created a diverse body of work over his artistic career. Past projects have included: publications, audiovisual performance, installation, graphic design and illustration. Active as a curator and organizer Logan has produced shows in New York, Chicago, & Bangkok. He is currently enrolled at Rangsit University, Thailand working towards a MFA in design.
For more info visit: loganbay.com or loganbaybay@gmail.com

Click here for the Facebook event invite.