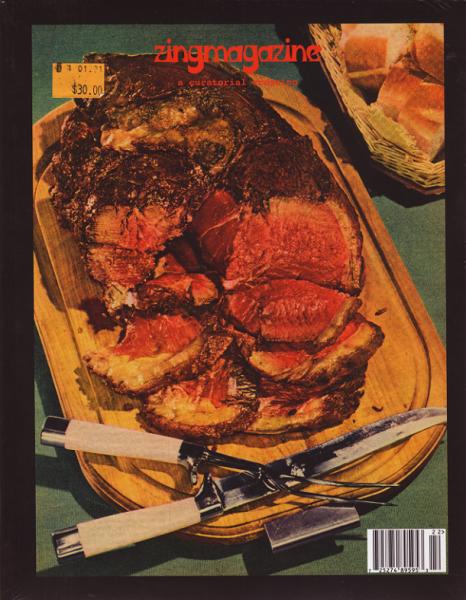 Zingmagazine #22
$30.00 – WHAT? Five years after Zingmagazine #21, the 15th anniversary special, Zing #22 just decides to stroll in the door? One of the best art magazines -uh- ever, this issue is extra beefy, with an emphasis on curated collaboration and cross-reference, artists projects and over 300 pages it's the magazine that reads like a show catalogue. 300+, 8.5″x11″ color. With CD!
Zines and Zine-Related Books
Brainscan #27 Ten Stories by Alex Wrekk $1.00
East Village Inky #49 by Ayun Halliday $3.00
Domesticated #1 $20.00
Hell House by Nick Hoffman $7.00 – Grunge club monster drawings, haunted surfboards, amatuer hour bewitcheries, mummy maps and pyramid power with audio accompaniment for yer seance hangover. C'mon, everyday is Halloween, right? -EF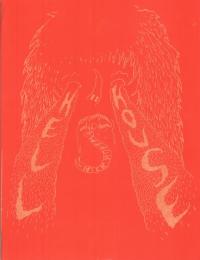 Mental The Gorgeous Attitude Novel $5.00
Circles Cycles Circuits by Dunja Jankovic $12.00
Floating Thoughts and Other Miscellaneous Stuff $1.00
Every Reason #8 $1.00
Importance of Writing Things Down #1: Anti Dentities in Theory and Practice 95 04 by Matt Davis $3.00
More zines by Carrie: I Made This Zine At Work, It's No Secret You Are Beautiful, both $1.00 each
Maximum Rad: The Iconic Covers of Thrasher Magazine by Thrasher Magazine $35.00
Thirty years' worth! Totally maximum rad. Not to be confused with totally minimum rad.
Note and Bolts #2 A Programme of Pizza Pedantics $4.50 – Local food, art and culture zine.
Zines by kids!: Compiled Thoughts of a Teenager by Faye Adams $1.50, Unlong This is Short I Bet You Have No Life This is Hard To Read by Ima Doof $1.00, Being A 13 Year Old Girl #1 by Liv Love $1.00, Cest La Vie #2 by Imogen R. Hansen $1.50
Comics & Comix
Demon Dust #8 win 12 by Bernie Mcgovern $2.00 – Formally known as Demongun. This issue, the cosmos as reflected in personal decisions.
Naked Heroes #1 by Benjamin Marra $1.00
Pocket Full of Coffee by Joe Decie $5.00
Sodom by Susan Sarandon $4.00 – Life and death in the mousetroshpere from the the celebrity artists at Waxwing studios. -EF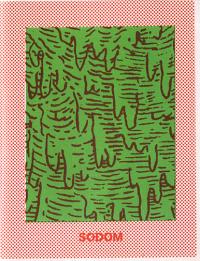 Unwelcome Guests 2 Stories by Brad Gottschalk $3.50
Spuzz #2 Enter the Tube by Jack Mulkern $4.00
You Are What You Sing by Alexis Vert $1.00
Graphic Novels and Trade Paperbacks
Lynda Barry: Girlhood through the Looking Glass by Susan E. Kirtley (UPressMiss) $25.00
Nature of the Beast by Adam Mansbach et al. (Soft Skull) $23.95 – From author of Go the Fuck to Sleep.
Downsized by Matt Howarth (Adhouse) $6.95
Too Much Coffee Man: Cutie Island by Shannon Wheeler (Boom) $17.99
Long Day of Mr James Teacher by Harvey James $7.99
Black Dynamite #1 by Brian Ash $5.95
Art & Design Books
Tooth: Graphic Art of Dale Flattum (La Mano Press) $20.00 – Don't miss Dale Flattum here with Zak Sally and John Porcellino on 3/23. showcases 25 years of his graphic art. It includes 250 page volume mixes posters, illustrations & propaganda into a semi autobiographical history, as told through a Xerox machine. *It also includes a CD of music pulled from the author's shady nine year musical past in the bands Steel Pole Bath Tub, Milk Cult, The Nein, and Agent Nova. (The CD also includes the unreleased Novex second album.)
Zoostalgia: Saudade of the Gigatherid by Manvir Singh $9.95 – Signh continues the exploration of genetic abberance begun in The Evolutionist's Doodlebook, this time an adventure into extinction – the factual made pleasingly cartoon-ual for easy digestion.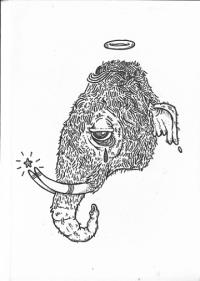 Fiction
Taste of Penny by Jeff Parker (Dzanc) $16.95 – Don't miss Jeff Parker here at Quimby's on 3/1 with Eugene Cross, Kevin Chong and Megan Stielstra, presented by Hosted by Joyland co-founder Brian Joseph Davis and Dzanc co-publisher Dan Wickett. We also have Beauty Plus Pity by Kevin Cong (Arsenal) $16.95 who is reading.
Hot Pink by Adam Levin (McSweeneys) $22.00 – New book of short stories from the Chicago-based author of The Instructions. It's hilarious, tender, quirky and entertaining. He'll be reading here at Quimby's on 3/13 with Tim Kinsella, author of The Karaoke Singers Guide to Self Defense and member of such bands as Cap'n Jazz and Joan of Arc.
Pandora 2011 Accounts of the Cursed Shopping Center by Ivan Borodin $9.00
Haunting of Laurilee Inn by TrishAnn Williams $12.95
The Illumination by Kevin Brockmeier (Vintage) $15.00- Human wounds and suffering emit visible life. Now in soft cover!
Literary Journals, Poetry & Chap Books
Anobium vol 2 Win 12 $10.00 – Featuring new writing by R.A. Allen, David Applebaum, Annah Browning, Rance Denton, Vernon Frazer, Roxane Gay, Benjamin Goluboff, John Gosslee, Jonathan Greenhause, Jac Jemc, Jeffrey Maclachlan, Kristine Ong Muslim, D.E. Steward, Graham Tugwell. Also features a curatorial section with selections from Derek Sanchez-Hoeksema, Blaster "Al" Ackerman, Patrick Somerville, Jesse Ball. Cover by Jacob van Loon and artwork by Ivan de Monbrison.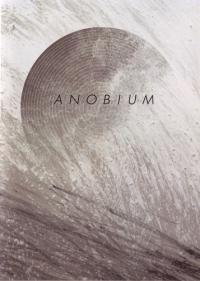 After Hours #24 Win 12 $8.00
Brick #88 Win 12 $15.00
Wax Poetics #50 $11.99
Wilt/I Thought I Was Your Favorite by Emily Schikora and Elizabeth Lanell (Habit 2012) $10.00
Mayhem, Miscreants, Memoirs & Misc
Ritual America: Secret Brotherhoods and Their Influence on American Society: A Visual Guide by Craig Heimbichner and Adam Parfrey (Feral House) $29.95 – "Secret society historian Craig Heimbichner follows the Middle Path to wisdom. He stays awake when we are all asleep. He works the graveyard shift in the secret lodge. He break-dances with the skeletons in the closet. He does the hokey-pokey with his whole body in. He shakes it all about. He turns himself around. And he tells us what "IT" is all about." – Joan d'Arc in Paranoia The Conspiracy Reader.


The Supreme Team: The Birth of Crack and Hip-Hop, Prince's Reign of Terror and the Supreme/50 Cent Beef Exposed (Gorilla Convict Publications) $19.95 – Seth Ferranti's Street Legends series. Ferranti himself wound up at the wrong end of the DEA and has been incarcerated since 1993, so he's met more than a few fat cat criminals and their associates.
Music Books
Madonna and Me Women Writers on the Queen of Pop ed. by Laura Barcella and Jessica Valenti (Soft Skull) $16.95
The Sex Pistols: The Graphic Novel bY J. McCarthy and S. Parkhouse (Omnibus) $15.95
Listen Whitey: The Sights and Sounds of Black Power 1965-1975 by Pat Thomas (Fantagraphics) $39.99 – Noted music producer and scholar Pat Thomas spent five years researching this book. Featured: Huey Newton, Bobby Seale, Eldridge Cleaver, the forgotten history of  Motown's Black Power subsidiary label, Black Forum and more.
Childrens Books
Chick and Chickie Play All Day a Toon Book by Claude Ponti $12.95
Zig and Wikki in The Cow a Toon Book by Nadja Spiegelman and Trade Loeffler (Toon) $12.95
Magazines
Murder Most Foul #83 $9.99
Paper Spr 12 vol 28 #5 $4.00
Harpers Magazine Mar 12 $6.99
Tattoo Society #32 $7.99
Sex & Sexy
Doktor Mentor – The Disturbingly Perverted Diary of the Jail Babe Surgeon – We just got issues of #3 thorugh #5. $9.95 each.
Bettie Page In Danger #1 and #2 $9.95 each. Both come with 3D glasses!
Hot Moms vol 2 TPB by Rebecca (Eros) $18.99
House Wives At Play Kidnapped by Rebecca (Eros) $9.99
Everything we list on our blog is available at our store. But not everything is available on our website. Click here to see what is new in our webstore!