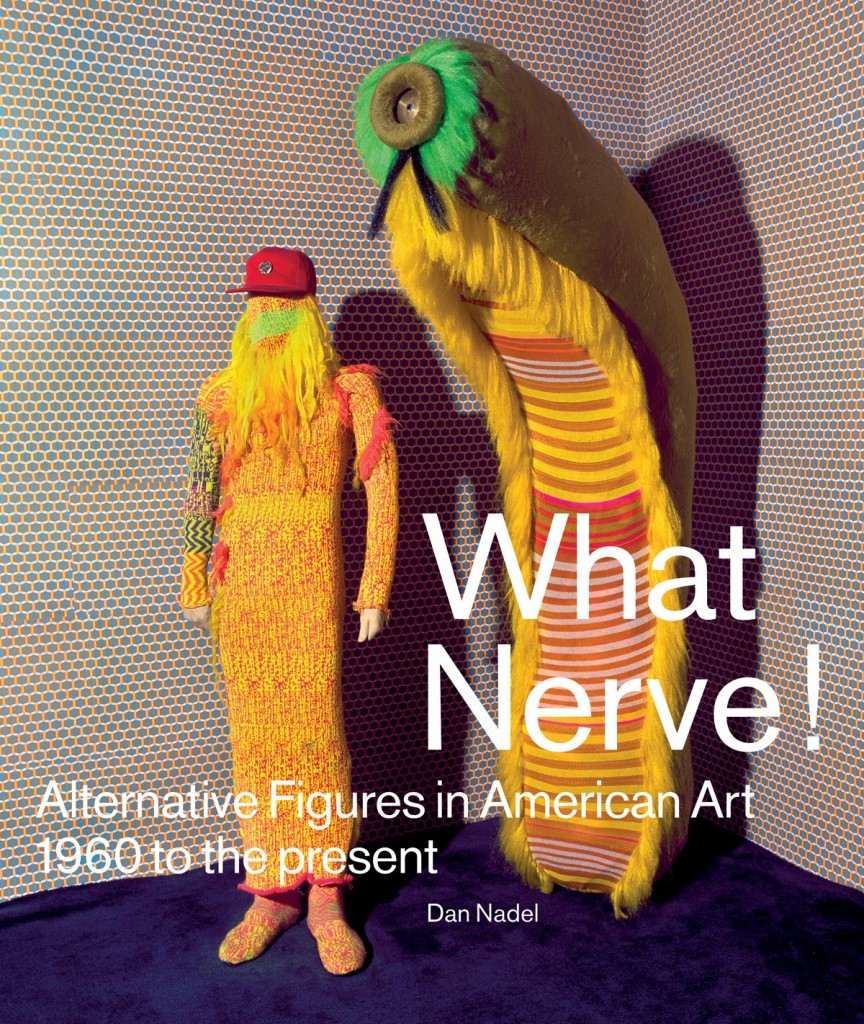 What Nerve!: Alternative Figures in American Art, 1960 to the Present by Dan Nadel, Dominic Molon, Roger Brown and Robert Cozzolino (RISD Museum of Art/D.A.P) $40.00 – What Nerve! reveals a hidden history of American figurative painting, sculpture and popular imagery. It documents and/or restages four installations, spaces or happenings, in Chicago, San Francisco, Detroit and Providence, which were crucial to the development of figurative art in the United States. Several of the better-known artists in What Nerve! have been the subject of significant exhibitions or publications, but this is the first major volume to focus on the broader impact of figurative art to connect artists and collectives from different generations and regions of the country. These are: from Chicago, the Hairy Who (James Falconer, Art Green, Gladys Nilsson, Jim Nutt, Suellen Rocca, Karl Wirsum); from California, Funk artists (Jeremy Anderson, Robert Arneson, Roy De Forest, Robert Hudson, Ken Price, Peter Saul, Peter Voulkos, William T. Wiley); from Detroit, Destroy All Monsters (Mike Kelley, Cary Loren, Niagara, Jim Shaw); and from Providence, Forcefield (Mat Brinkman, Jim Drain, Leif Goldberg, Ara Peterson). Created in collaboration with artists from these groups, the historical moments at the core of What Nerve! are linked by work from six artists who profoundly influenced or were influenced by the groups: William Copley, Jack Kirby, Elizabeth Murray, Gary Panter, Christina Ramberg and H.C. Westermann.
Zines
Heart Seed by Leslie Perrine $4.00
Huffin Textas a Secret History of Dexter Fletcher by Dexter Fletcher $4.50
Quiet Riot AKA The Shy Sober Kid Zine by Riot Brrrl $2.50
Pond Rot #1 (Panoptic Press ) $4.00
Comics & Minis
Lies die Kind by Lilli Loge $9.00
Long Divisions #1 by Paddy Johnston $4.00
Programming with Grawlixes #2 How Grawlixes Structured Comix by Marc Van Elburg $4.00
Press Pot Brew Proper Procedure for the Uninitiated by Chris Sabatini $4.00
Doll Matrix $7.00
Sylvia Leeds the Colonel Throws a Ball by Jessica Campbell and Aaron Renier $5.00
Trubble Club #8 $6.00
From Oily Comics: Dumpling King #5 by Alex Kim, Word and Voice #12 by Aaron Cockle, Bastard #1 by Max De Radigues, Luv Sucker #2 by Charles Forsman, Nu #1  by Sacha Goerg, Missy #2  by Daryl Seitchik
Graphic Novels & Trade Paperbacks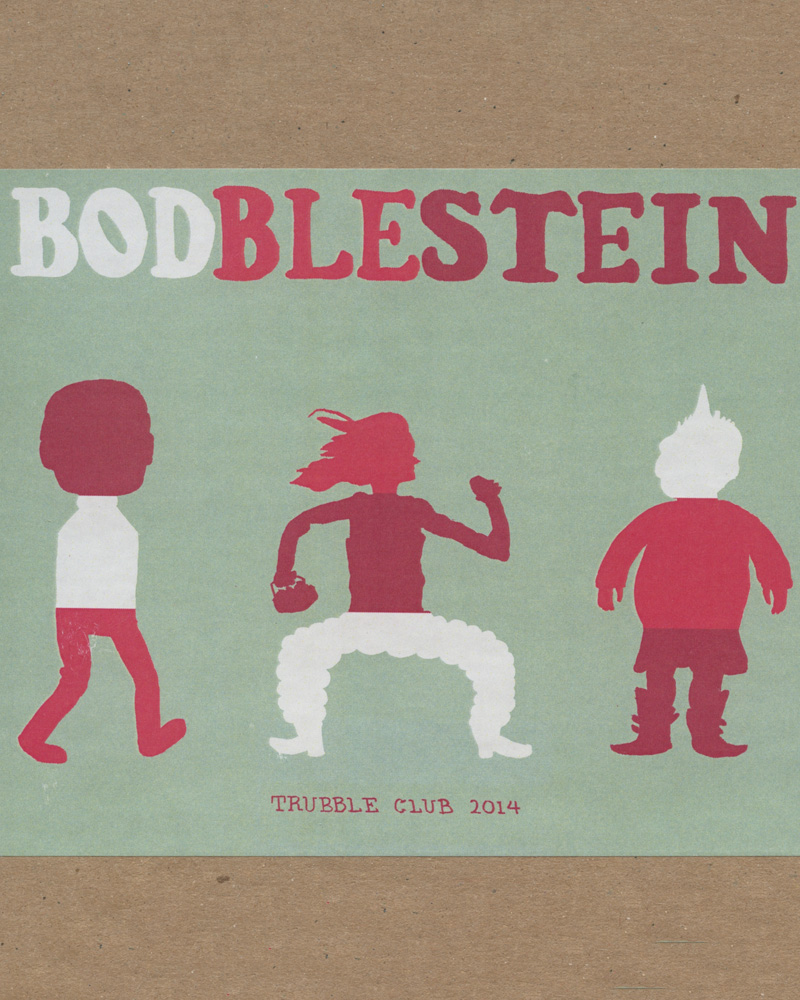 Bodblestein by Trubble Club $10.00 – 5,832 possible exquisite corpses generated by the most exquisite of Clubs.
The Best American Comics 2014 ed. by Scott McCloud and Bill Kartalopoulos $25.00 – Hyperbole and a Half, R. Crumb, Michael Deforge, Gilbert Hernandez, Aidan Koch, Raina Telegemeier, Adrian Tomine, Chris Ware and more.
Bumf vol 1: I Buggered the Kaiser by Joe Sacco (Fantagraphics) $14.99 – New short stories from popular comics journalist.
Blacksad Amarillo by Juan Diaz Canales & Juanjo Guarnido (Dark Horse) $17.99
Crossed vol 10 Badlands by Garth Ennis & friends $19.99
Minimum Wage Book 1 Focus On the Strange by Bob Fingerman $14.99
Locke and Key TPB vol 6 Alpha and Omega  by Joe Hill & Gabriel Rodriguez $24.99
Gigantic Beard That Was Evil by Stephen Collins $20.00
Art & Design Books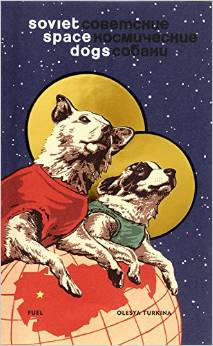 Soviet Space Dogs by Olesya Turkina, Damon Murray and Stephen Sorrell (Fuel) $32.95 – Ephemera (from cigarette packets to sweet wrappers and children's toys and stamps) of homeless Soviet dogs sent into space. Beautiful and sometimes even heartbreaking.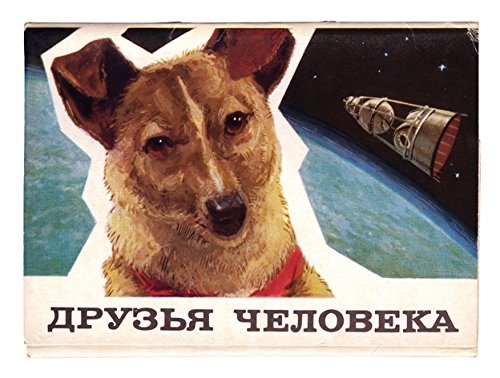 Dieselpunk: Retro Futures Of the All-Amercan Art Deco Years by Stefan Paris (Graffito) $35.00 – Thirty different artists time warp the aesthetics of the interwar years in the U.S. Jazz, big band, swing; and glamorous transatlantic travel; as well as true movie stars, Prohibition, radio, skyscrapers, outrageously impressive cars, and serious talk of going to the moon. Think the 20s through the 50s.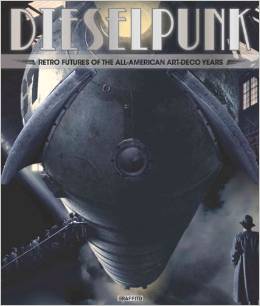 Coloring Book Of Unfortunate Situations for Adults by Claire Siepser $14.00
Pen and Ink: Tattoos and the Stories Behind Them by Isaac Fitzgerald and Wendy MacNaughton $22.00
Tattoo by Pascal Bagot, Joe Cummings, Anna Felicity Friedman and Sébastien Galliot (Musée du Quai Branly/Actes Sud) $60.00 – Tattoos from ancient times to the present exploring such Native North American tattoos; American tattooing from the Revolution through the 1980s; Russian criminal tattooing; European sideshow culture; Japan's tattoo boom during the Edo period; tattooing in the Marquesas Islands, Indonesia, the Philippines and Thailand; and newly emerging tattoo cultures around the world.
Mayhem
Inheritors Powder: A Tale of Arsenic Murder and the New Forensic Science by Sandra Hempel $15.95
The Penguin Book of Witches, compiled and edited by Katherine Howe $17.00 – Chilling real-life accounts of witches, from medieval Europe through colonial America.
The Command to Look: A Master Photographer's Method for Controlling the Human Gaze by William Mortensen, George Dunham, Michael Moynihan and Larry Lytle (Feral House) $20.00 – The Command to Look was one of William Mortensen's most influential and sought-after books, and has been out of print for fifty years. Reproduced here in full, this book includes an essay by Michael Moynihan on how its images influenced the occult "lesser magic" of the founder of the Church of Satan, Anton Szandor LaVey. The book reproduces fifty-five images of Mortensen's best work and text by the wittiest and most biting writers on photography of their time.
Mrs. Wakeman vs. the Antichrist: And Other Strange-but-True Tales from American History by Robert Damon Schneck $16.95 – The wild and weird side to America's past: strange creatures, bizarre happenings, fantastical figures, the man who preached good health through blood-drinking, homemade guillotines, magical ape-men on Mt. St. Helens, the origin of evil clowns driving vans and more.
Music & Film Books
Starting at Zero His Own Story by Jimi Hendrix $17.00
Turn Around Bright Eyes: A Karaoke Jounrey of Starting Over Falling In Love  and Finding Your Voice by Rob Sheffield $15.99 – Now in soft cover.
Edgewise: A Picture of Cookie Mueller by Chloé Griffin (Bbooks Verlag) $24.95 – Don't miss author Chloé Griffin talking about this book here at Quimby's 10/28, featuring a reading, multimedia presentation and conversation between the author and writer Britt Julious. Cookie Mueller was a firecracker, a cult figure, a wild child, a writer, a go-go dancer, a mother and a queer icon. She was an actress in John Waters films, then an art critic, writer of hilarious stories and a maven of New York's downtown art world. This oral history includes interviews with the people who knew her, including John Waters, Mink Stole, Gary Indiana, Sharon Niesp, Max Mueller, Linda Yablonsky, Richard Hell, Amos Poe and Raymond Foye. The contributors take us from the late-1960s artist communes of Baltimore to 1970s Provincetown and New York, through 1980s Berlin and Positano. There's artwork, photos and more.
Essays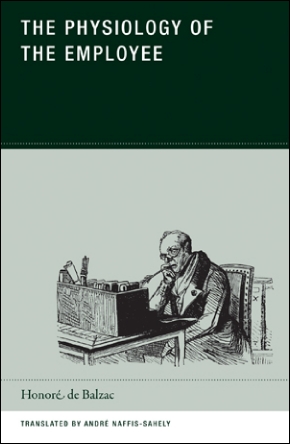 Honoré de Balzac's The Physiology of the Employee (Wakefield Press), With caricatures by  Louis Joseph Trimolet. $13.95 – Before there was Kafka, there was this text from 1841. It's a field guide to the cogs and wheels of bureaucracy, with the various classifications of the office employee, from the Intern to the Clerk (all ten species, from Dapper to Bootlicker to Drudger) to Office Manager, Department Head, Office Boy and Pensioner. Sounds a little too familiar, doesn't it? Might we suggest this as the perfect graduation gift for the fresh-faced and ambitious college graduate, about to enter the work force, to prepare them for the inevitable stifling disillusion with the world due to oppressive paperwork and soul killing office politics?
Fiction & Books For Fiction Enthusiasts
Bolano: A Biography in Conversations by Monica Maristain (Melville House) $26.95
Belzhar by Meg Wolitzer $17.99
Childrens Books
Graveyard Book vol 2 by Neil Gaiman and Craig P. Russell $19.99
Johnny Boo Zooms To the Moon by James Kolchalka (Top Shelf) $9.95
Magazines
Uppercase #23 A Magazine For the Creative and Curious $18.00 – The Calligraphy and Lettering Issue.
Adult #2 Rigor of Beauty $20.00
Tank vol 8 #2 Aut 14 City Limits $21.99
AnOther Magazine #27 Fall Win 14 $14.99
Greenroom #3 Fall 14 $7.00
Wire Oct 14 #368 $9.99
Decibel #121 Nov 14 $5.99
She Shreds #6 Oct 14 The Magazine Dedicated to Women Guitarists $7.00
Paper Magazine Oct 14 vol 31 #2 $5.00
Dirty Queer Magazine #6 $10.00
Lit Journals
Midwestern Gothic #15 Fall 14 $12.00
The Iowa Review vol 44 #2 Fall 14 $9.95