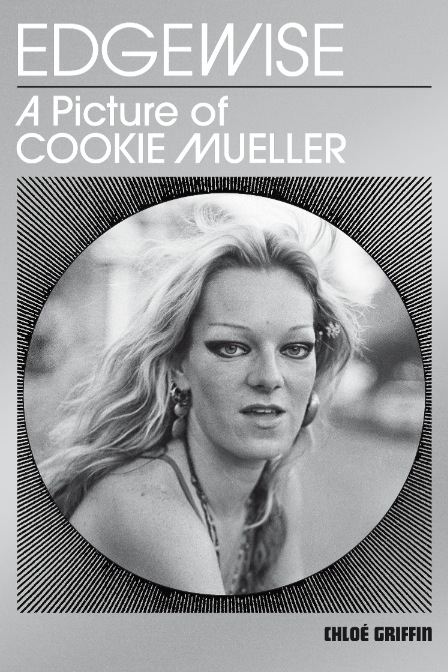 Cookie Mueller (1949-1989) was an actress, a writer, a go-go dancer, a mother and an icon. A child of suburban 1950s Maryland, she made her name as an actress in John Waters's films, including Pink Flamingos and Female Trouble, and then as an art critic for Details magazine and a columnist for the East Village Eye, gaining a reputation as a writer of hilarious stories and a maven of New York's downtown art world.
Edgewise tells the story of Cookie's life in the form of an oral history assembled from more than 80 interviews with the people who knew her, including John Waters, Mink Stole, Gary Indiana, Sharon Niesp, Max Mueller, Linda Yablonsky, Richard Hell, Amos Poe and Raymond Foye. The contributors take us from the late-1960s artist communes of Baltimore to 1970s Provincetown and New York, through 1980s Berlin and Positano.
This book marks the first time Cookie's full story has been told in any form—whether print, film or online.
This event will feature a reading, multimedia presentation and conversation between the author and writer Britt Julious.
"Quite possibly the best history of New York's much-reprised 'last avant-garde' of the 1980s, Edgewise reinvents the inspired amateurism of Mueller's work, and also creates unforgettable portraits of John Waters's Baltimore and Provincetown in the 1970s, 'when the water was still clean.'"
—CHRIS KRAUS, author of I Love Dick and Summer of Hate
Current press for Edgewise appears in the October issues of Interview, Bomb, Frontiers and Vice magazines.
Emily Gould ranked Edgewise first in her top ten books for the Fall in PaperMag.
For more info: cookiemuellerbook.com