Miss the New Stuff Post last week? That's because we were tabling at Chicago Zine Fest! A long-arm stapler thanks to Chicago Zine Fest, as well as everybody that came and visited us there, and especially to folks that came to "Ever Evolving Bastion of Freakdom: A Quimby's Panel." We are over the moon with what a great job CZF co-organizer Alex Nall did with moderating!
Want to see other fun pics from #CZF2017? See here. And here. And here.
*ZINES*
Stuff from CHIPRC (Chicago Publishers Resource Center):
Morning Doodles by Logan Kruidenier and CHIPRC $4.00
Pizza Libs #3 by Johnny Misfit $2.00
My Aim Is True #11 by Carrie $2.00
Tributaries #7 One Life Is Not a Movie or Maybe by JC $2.00
Rumpy Pumpy #5 by Milo $3.00
Found Letter by Eryca Sender $1.00
Dress: A Perzine About Gender by Molly Russell $2.00
Rat Dream Club by Dylan Peterson $3.00
Internalized Homophobia by Norma Krautmeyer $2.00
Walk In Dance Out $12.00
Apricot vol 2 $10.00
Just Make Pictures Zine #9 Any City USA $7.00
Tax Day, Don't Pay by Micco Caporale $6.00
Plants are Nice by Mikie Poland $9.00
St. Sucia: A Zine Exposing What It Is to Be a Mujer In Contemporary Society, issues #2 Dos Mundos and #3 La Dama by Tash & Ish $10.00 each
Desperate Times #1 by Chairman Ralph $5.00
Culture War #1 Assimilation & #2 Emancipation by Wheelhouse $3.00 each
Raw Fury #4 by Peter Bergman $20.00
Hotel Souvenir Nine Stories by Michael V. Gibson $9.00
God in a Bottle by Frank Kwiatkowski $5.00
Joli Poulet #1 $10.00
Minneapolis Psychedelicam vol 1 by Joe Cunningham & Karl Noyes $3.00
Gender Matters #2 by Carrie $5.00
This is My Costume: Anime Detour vols 1 & 2 2009-2010 $3.00 each
KerBloom #125 Mar Apr 17 by Artnoose $2.00
Plus even more zines, too numerous to list!
*COMICS & MINIS*
kuš Comics EXPLOSION!:
Mini Kus #51 Mirror Stage by Jaakko Pallasvuo $5.00
Mini Kus #52 Acquisition by Catia Serrao $5.00
Mini Kus #53 Yellow by Liva Kandevica $5.00
Mini Kus #54 Bad Ball by Samplerman $5.00
š! #28 Baltic Comics Magazine Apr 17 Scandal $12.00 – Contributors: Ana Galvañ (Spain), Conxita Herrero (Spain), Dace Sieti?a (Latvia), Emmi Valve (Finland), Ichasu (Japan) & more!
kuš! mono #3: An Exorcism by Theo Ellsworth $13.00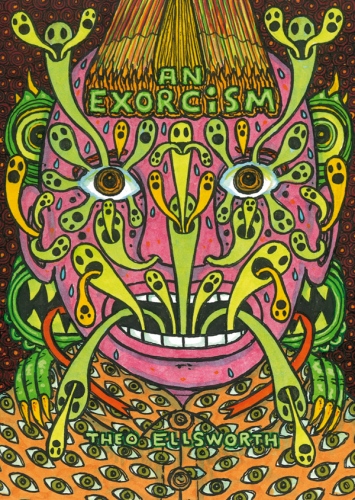 Futile Comics #5 by Mike Centeno $8.00
Black Dayz #1-#7 by JTW $6.00 each
Well #3 by Martin Kralovec $1.50
I Love You So Matcha by Junkyard Elliott $5.00
Secret Song by M. Hawkins $5.00
Long Necked Bird #1 Puddles Gammon by Marc Pearson $5.00
Etc. by Mara Sternberg $5.00
Wrong by Katherine Gottsegen $3.00
Real American Zeroes #1 by Colin Kennedy $4.99
Less Than One Hundred Forty #1 The Case Against Fame Exhibit by Daniel Hawley $6.00
Slasher #1 by Charles Forsman $4.99
Teenage Serial Killer by C. Rudler $8.00
Minor Leagues #3 by Simon Moreton $4.00
*GRAPHIC NOVELS*
A whole awesome mess of graphic novels from Koyama Press!:
So Pretty / Very Rotten: Comics and Essays on Lolita Fashion and Cute Culture by Jane Mai and An Nguyen $18.00
You & a Bike & a Road by Eleanor Davis $12.00 – In 2016, acclaimed cartoonist and illustrator Eleanor Davis documented her cross-country bike tour as it happened.
Volcano Trash: A Double Plus Adventure by Ben Sears $12.00
Condo Heartbreak Disco by Eric Kostiuk Williams $10.00
Crawl Space by Jesse Jacobs $19.95 – In the basement, through the appliances and past the veil that separates realities, lies a rainbow-hued world where a group of kids have found retreat from their suburban mundanity with a coterie of iridescent creatures. But in the fraught realm of adolescence, can friendship survive the appeal of the surreal?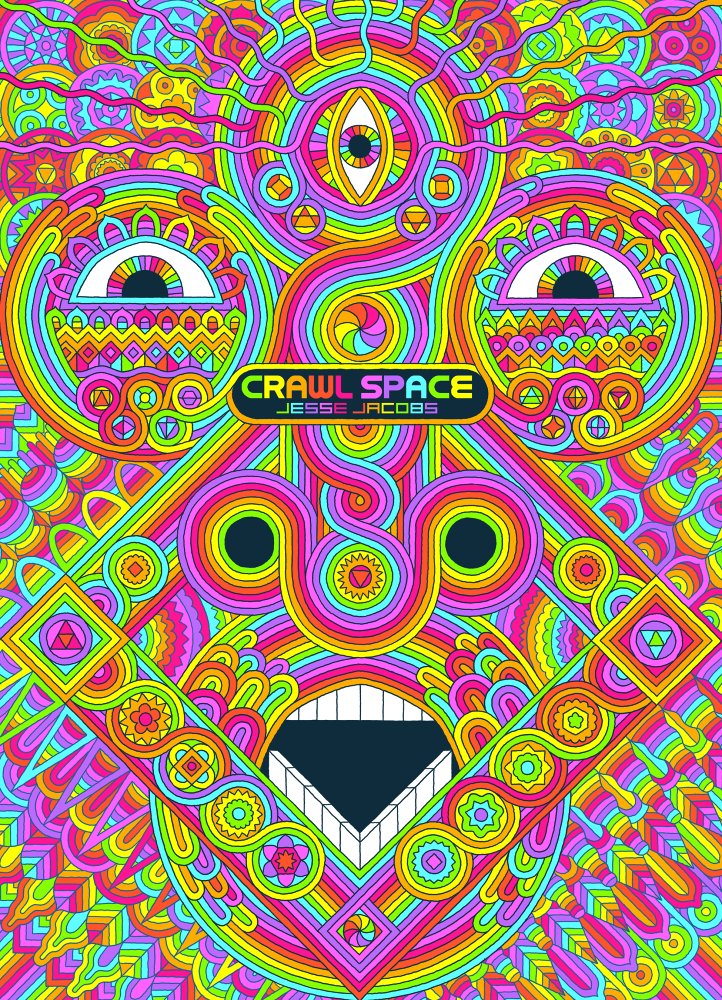 Fante Bukowski vol 2 by Noah Van Sciver (Fantagraphics) $14.99
Drifter by Anna Haifisch (Perfectly Acceptable Press) $25.00
Ding Dong Circus: And Other Stories, 1967 to 1974 by Sasaki Maki (Breakdown Press) $26.99
My Brother's Husband, Volume 1 by Gengoroh Tagame $24.95
Boundaries by Kyle Harter $18.00
Ravina the Witch by Junko Mizuno $24.99
Purgatory by Casanova Frankenstein (Fantagraphics Underground) $12.00
The Spectacular Sisterhood of Superwomen: Awesome Female Characters from Comic Book History by Hope Nicholson $24.95
Billie Holiday by Carlos Sampayo and Jose Muñoz (NBM) $19.99
Ask a Cat by Charles Brubaker $9.99
*OUTER LIMITS BOOKS*
Revival: Resurrecting the Process Church of the Final Judgement (Feral House) by William Sims Bainbridge $23.00 – Before the first page of this book, the computer magician who resurrected the Process Church was murdered. Was this man Christ?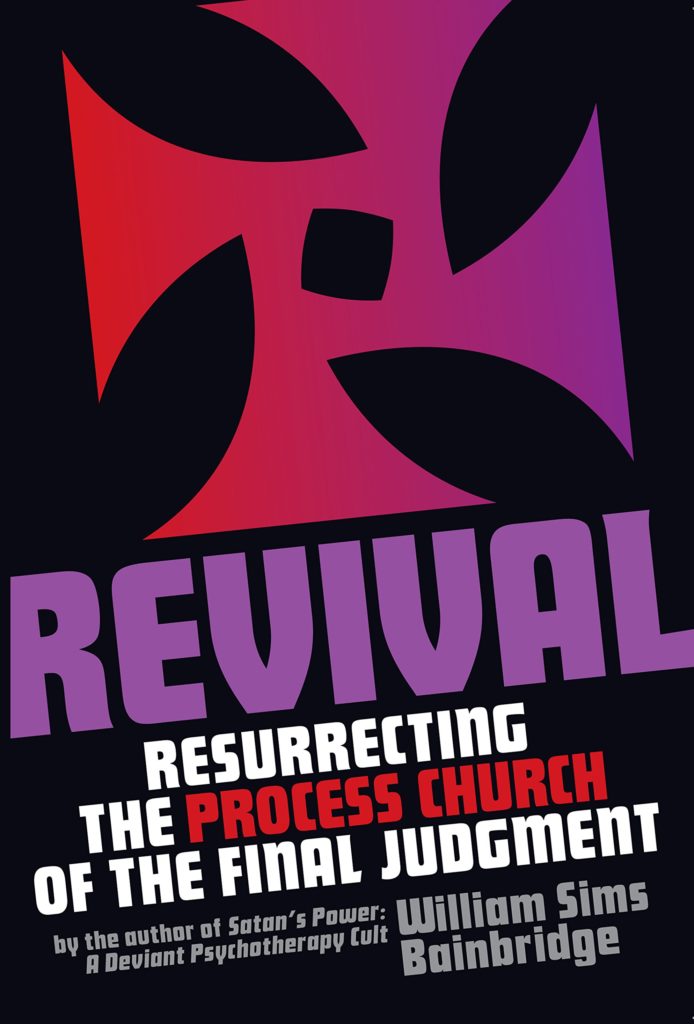 Einstein's Beets by Alexander Theroux (Fantagraphics) $34.99 – A study of the world of food and food aversions! Gossip, confession, embarrassment, and perceptive observations!
Rose City Vice: Portland in the 70's — Dirty Cops and Dirty Robbers by Phil Stanford (Feral House) $12.95
We Have No Idea: A Guide to the Unknown Universe by Jorge Cham and Daniel Whiteson $28.00 – Don't miss Cham & Whiteson here to talk about what they don't know on Thursday, May 18th!
Which Cult Should I Join?: A Choose-Your-Own Guidebook for the Spiritually Bereft by Jo Stewart $12.95
Three Month Fever: The Andrew Cunanan Story by Gary Indiana (Semiotext(e)/Native Agents) $15.95 – "America loves a successful sociopath," Indiana explains in this sardonic and artful reconstruction of the brief life of the party boy who became a media sensation for shooting Gianni Versace.
Phenomena: The Secret History of the U.S. Government's Investigations into Extrasensory Perception and Psychokinesis by Annie Jacobsen $28.00
Absinthe: The Exquisite Elixir by Betina Wittels $29.95
*POLITICS & REVOLUTION*
Not a Scientist: How Politicians Mistake, Misrepresent, and Utterly Mangle Science by Dave Levitan $15.95
The United States of Absurdity: Untold Stories from American History by Dave Anthony and Gareth Reynolds $14.99
The Trouble with Reality: A Rumination on Moral Panic in Our Time by Brooke Gladstone $8.95
Reassessing the Transnational Turn: Scales of Analysis in Anarchist and Syndicalist Studies by Constance Bantman and Bert Altena (PM Press) $24.95
Moral Injury and Nonviolent Resistance: Breaking the Cycle of Violence in the Military and Behind Bars by Alice Lynd and Staughton Lynd (PM Press) $17.95
*FICTION*
Men Without Women: Stories by Haruki Murakami $29.95
Failure Pie in a Sadness Face: New and Selected Stories by Brian Alan Ellis $10.00
Kolobians: Seek the Afterlife by Floyd Willmore $16.95
Animals on Buses by Adam Lawson $11.00
*MUSIC & FILM BOOKS*
Motörhead: In the Studio by Jake Brown and Lemmy Kilmister $15.95
Breaking the Spell: A History of Anarchist Filmmakers, Videotape Guerrillas, and Digital Ninjas by Chris Robé (PM Press) $26.95
*MAGAZINES*
Toilet Paper #14 $16.00
Apartamento #19 $19.95
Fortean Times #352 F is for Fake News $11.99
Blue Rose Magazine vol 1 #1 Feb 17 $8.00
Juxtapoz #197 Jun 17 $6.99
Fantastic Man #25 Spr Sum 17 $14.99
Another Man #24 Spr Sum 17 #14.99
Elska #11 Providence Rhode Island $18.50
*LIT JOURNALS & CHAP BOOKS*
Magnitizdat Literary #3 Win 17 Decadence Collapse $6.00
Pinkeye Alley: Tales of Discomfort and Woe by Michelle Wong $7.00
Loop by Cristi Lopez $20.00
Rebound by Rachelle Toarmino $3.00
NA Literary Magazine vol 1 #9 No Assholes $6.00