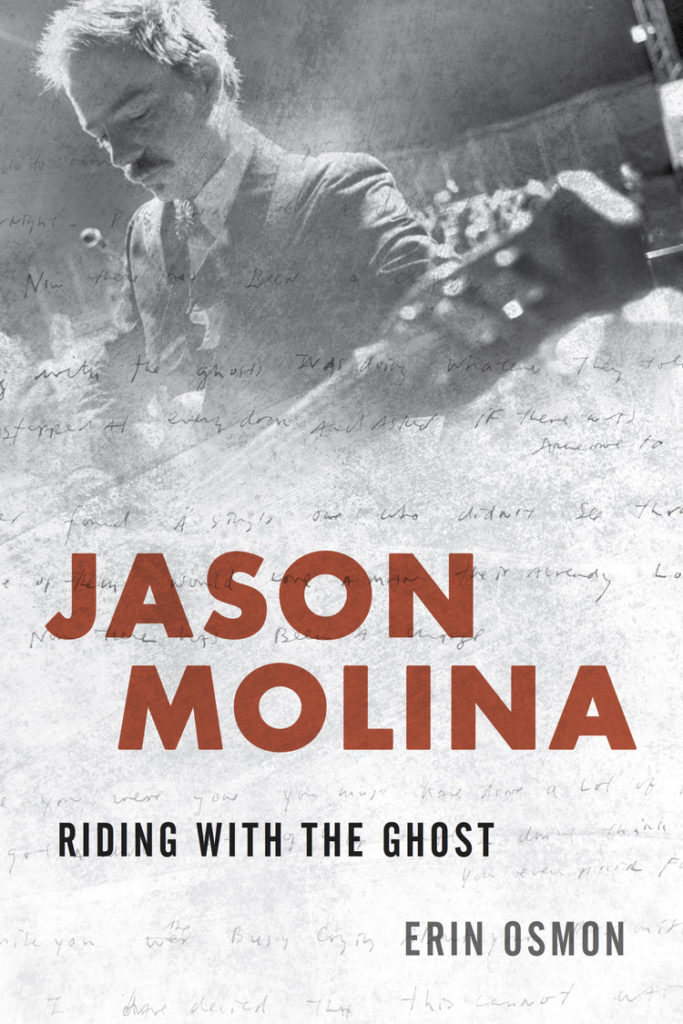 In Jason Molina: Riding with the Ghost (Rowman & Littlefield), author Erin Osmon presents an intensely researched, yet human account of the Rust Belt-born musician Jason Molina. The songwriting giant behind the bands Songs: Ohia and Magnolia Electric Co. had a knack for spinning tales, from the many personal myths he created and cultivated throughout this life, to the volumes of oblique poems and working man ballads he penned and performed. With the help of Molina's family, friends and record label, Osmon details Molina's trials and triumphs, from his earliest days as a trailer park kid in Lorain, Ohio, though his extensive world touring and his last days as a struggling artist addicted to alcohol. As the first authorized account of the prolific musician, Jason Molina: Riding with the Ghost provides readers with unparalleled insight into Molina's life and the Midwest underground that supported his meteoric rise.
"In Jason Molina: Riding with the Ghost, Erin Osmon gives us a riveting biography not only of a great musician whose work deserves to be much wider known, but a well-rounded portrait of a fascinating human being, as well as a glimpse into the creative process. It's a ride well worth taking."—Jim DeRogatis, co-host, Sound Opinions, author, Let It Blurt: The Life and Times of Lester Bangs
Erin Osmon is a Chicago-based writer who covers music and culture. Her work has appeared in dozens of local and national publications like the Chicago Tribune and SPIN. She also writes liner notes for deluxe reissues of historic albums. For more info: erinosmon.com
Saturday, June 17, 7pm – Free Event
Invite your friends with this handy Facebook Event Invite!
Suggested listening to The Magnolia Electric Co., the seventh regular and final album by Songs: Ohia here on Spotify here!