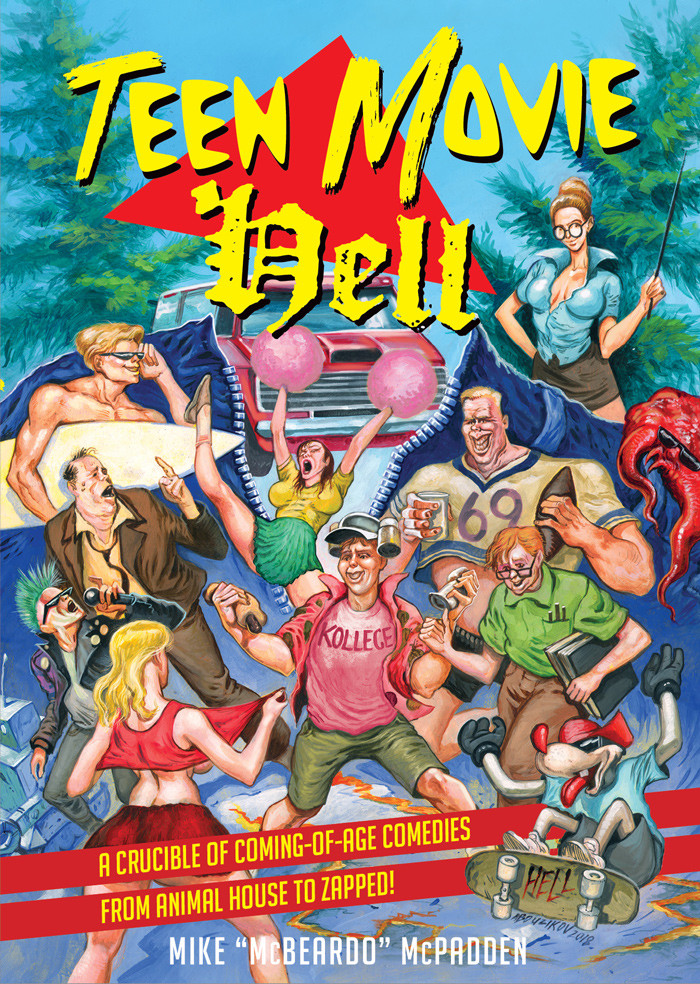 Teen Movie Hell: A Crucible of Coming-of-Age Films From Animal House to Zapped! (Bazillion Points) by Mike "McBeardo" McPadden is the ultimate guide to outrageous, anarchic, over-the-top adolescent film farces of the drive-in and VHS eras.
Porky's. Fast Times at Ridgemont High. The Last American Virgin. Risky Business. Revenge of the Nerds. Valley Girl. Sixteen Candles. Pretty in Pink. These and more than the 300 other vintage party-hearty puberty flicks get reviewed in Teen Movie Hell, in a style befitting their bombastic nature, but also with an eye on how they're perceived in contemporary culture.

Teen Movie Hell also features essays by renowned film scholars that include Kier-La Janisse (House of Psychotic Women), Kat Ellinger (British Film Institute), and Samm Deighan (Diabolique magazine), as well as a chapter by the movie nerd king, Eddie Deezen (Grease).
"I heartily hurrah this hormonal hagiography!" – Patton Oswalt
For this event, Mike McPadden will present a multimedia history of teen cinema, as well as readings by several Teen Movie Hell contributors: Katie Rife (A.V. Club); Wendy McClure (The Wilder Life); Christina Ward (Feral House); and Liz Mason (Quimby's, a million zines).
For more info, contact: mikemcpadden(at)gmail(dot)com
Here's the Facebook Invite for this.
Saturday, June 22, 7pm – Free Event