By the time Christopher Boucher reaches Chicago he will have driven nearly 3,000 miles across America in his 1972 Volkswagen Beetle, reading from How To Keep Your Volkswagen Alive, playing the novel's theme-song on his banjo, and reading to people, roadsigns, potholes, old barns, paramedics, flowers and railroad tracks. "I see this tour as a natural extension of the book," he says. "The novel was written in a whimsical, playful style, but it was inspired by…my father, and the sense of wonder that he instilled in me.  That sense of wonder propelled every sentence in the book, and I want it to fuel the tour as well."
In How To Keep Your Volkswagen Alive Christopher Boucher has created a zany literary universe, a place where metaphors shift beneath your feet, familiar words assume new meanings, objects talk, trees attack, and time actually is money. Modeled on the cult classic 1969 hippie handbook of the same name, How To Keep Your Volkswagen Alive is an astonishing tour-de-force that calls to mind the off-kilter comedy and inspired fabulism of Richard Brautigan, Kurt Vonnegut, and George Saunders. The prose summersaults, but the book also tackles some of life's biggest questions: How do you cope with losing a parent? What's the secret to raising a child? How do you keep love alive? How do you get your car to start?
"Writing to save your life—and your 1971 Volkswagen—is at the heart of this wildly imaginative debut… Readers are in for a fresh, memorable ride with this inventive 'collage of loss'"—Publishers Weekly (starred review)
"A new, exuberant novel-world. Goofiness and grief are in perfect harmony in this impressive, moving debut."—Sam Lipsyte
Also joining the bill is Chicago author Adam Levin, author of The Instructions (McSweeney's).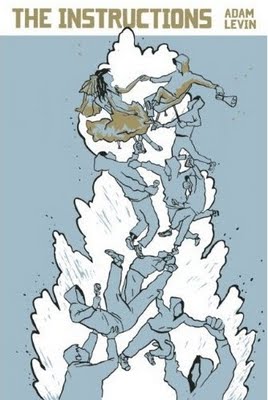 More info: mhpbooks.com vwalive.com theboucher.com mcsweeneys.net
Wed, August 24th, 7pm