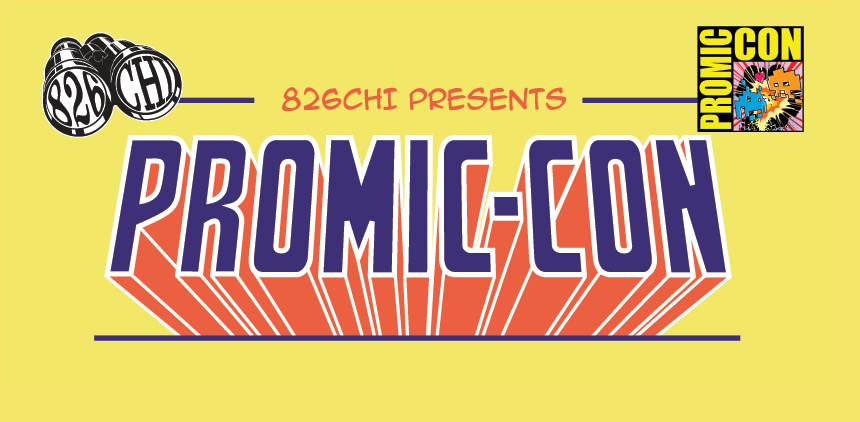 Quimby's is proud to help co-sponsor 826CHI's PROMIC-CON!
In the grand tradition of proms past,  presents "Promic-Con," an evening wholly dedicated to celebrating the glory of fandoms and cosplay. Forget everything you know about high school prom.
At 8:00pm on April 27th, come to the School of the Art Institute Ballroom dressed in all manners of fandom (or secondhand formal-wear) for a night of costuming, silent auctioning, (free) drinking, raffling, geeking out, and DANCING.
Beam yourself up (well, over) to the official Promic-Con web site to purchase your tickets:  $40 for one, $75 for two. All proceeds from the event benefit 826CHI's free writing programs for thousands of Chicago students.
Updates and details about the silent auction will be posted on the Facebook event page.
Details: official Promic-Con web site

Please note: this event is NOT at Quimby's. It is at the School of the Art Institute Ballroom at 112 South Michigan Avenue, between Monroe St & Adams St. Also note, Quimby's is not selling tickets, but rather, you must purchase tickets at the official Promic-Con web site.
Been in a plastic bag for like the past five years?  826CHI is a non-profit organization dedicated to supporting students ages 6 to 18 with their creative and expository writing skills, and to helping teachers inspire their students to write.