7:30 p.m. CST Tuesday, September 29 on Zoom
Free!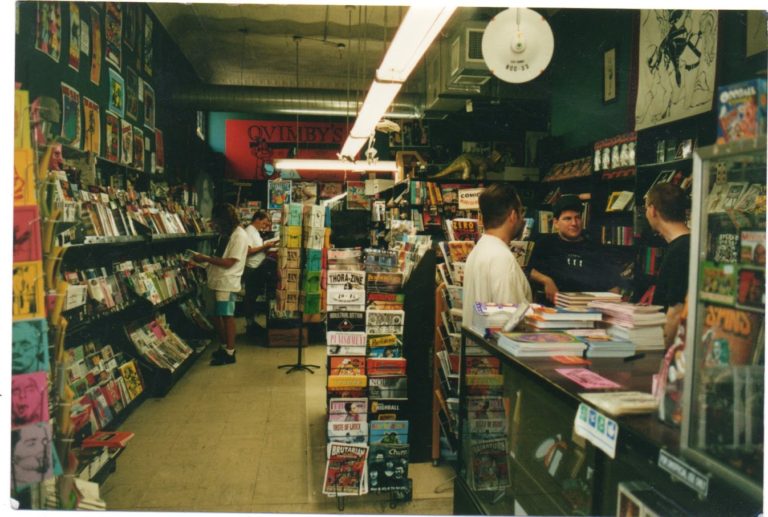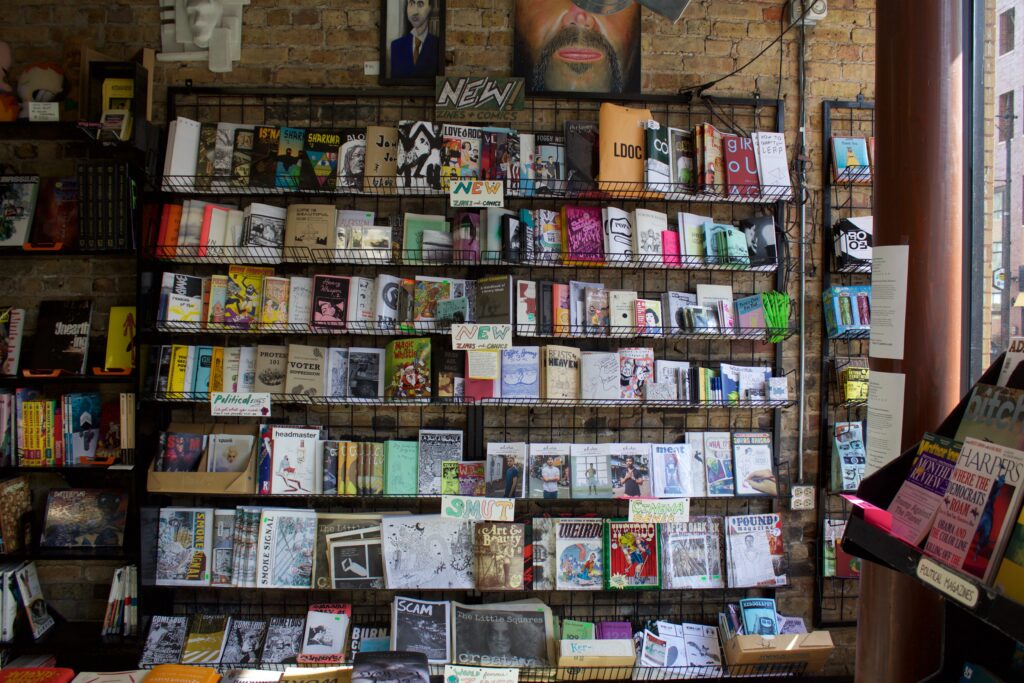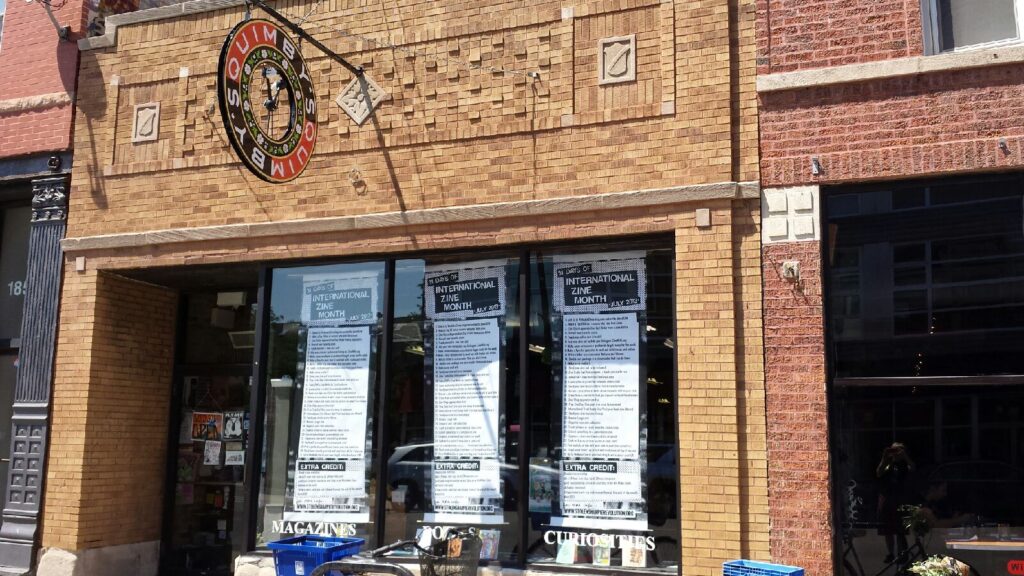 This month, our beloved Quimby's Bookstore turns 29! To celebrate this anniversary of the best zine shop on the planet, we'll be joined by a special guest: Steven Svymbersky, who founded Quimby's in Chicago and now owns Quimby's NYC. We'll also be commemorating Zine Club Chicago's second year with Quimby's as our home base and sponsor.
Nearly three decades ago, Quimby's opened in Wicker Park. Since then, the shop has offered a vast selection of zines, comics, and other unusual publications, along with championing the self-publishing community in Chicago and beyond.
At Zine Club Chicago Online: I Got it At Quimby's! Edition, we'll be discussing our favorite self-published works that we've snagged at the store over the years. If you've made a zine at Quimby's (at a Zlumber Party or Zinemaking Hangout, perhaps?), acquired a title in a trade with another zinemaker there, or collaborated with someone you met in the aisles, please bring those zines to share, as well. BYOS(nacks) and join us on Zoom for a great conversation!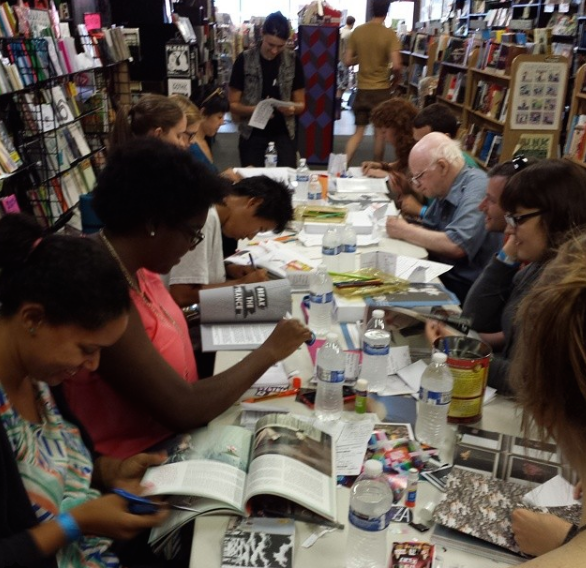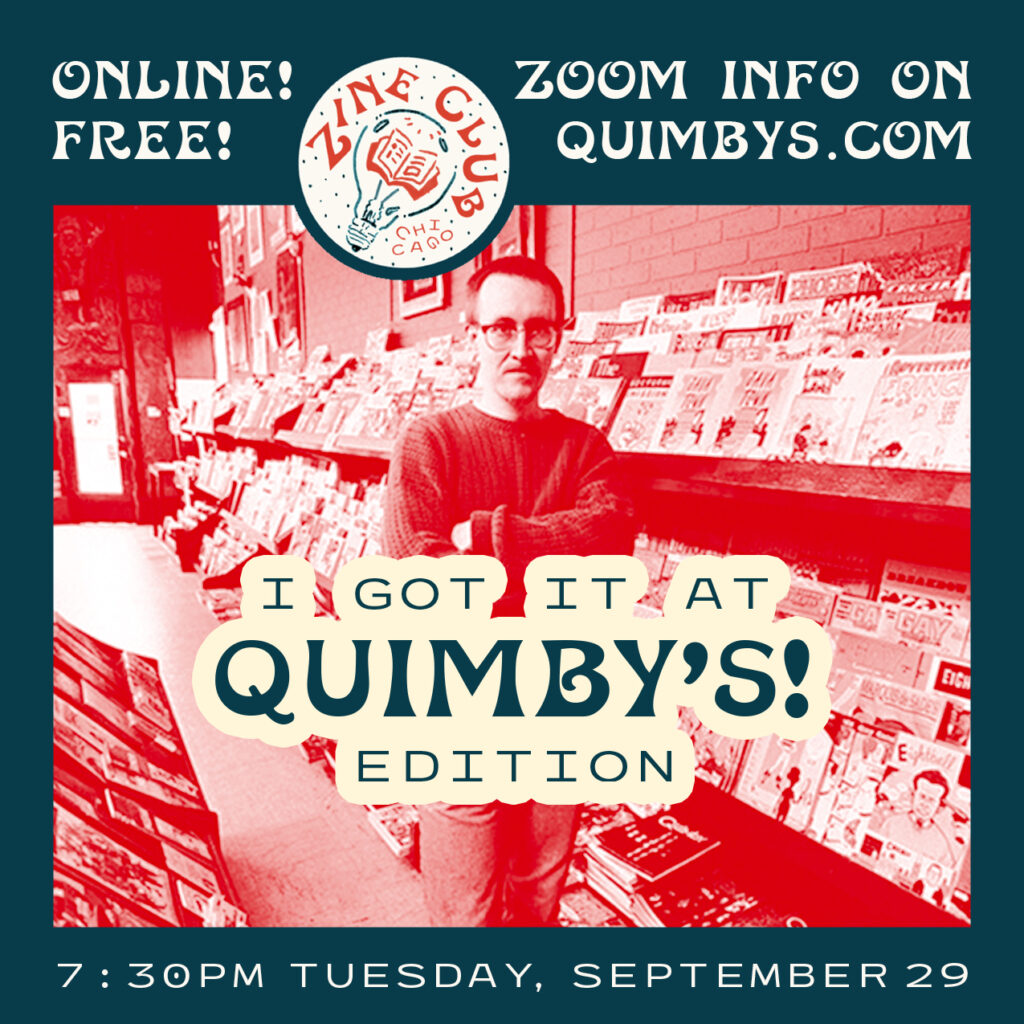 Please note our new event start time: 7:30 p.m. CST!
** Zoom info ** We want to make sure that our online Zine Club events are a safe space, so we won't be releasing the Zoom link and password publicly. If you'd like to attend, please email zineclubchicago@gmail.com to RSVP by 5:30 p.m. Tuesday, Sept. 29. We'll email you the Zoom link and password one hour before the event begins.
Zine newbies and longtime enthusiasts alike are always welcome at Zine Club Chicago, the city's only book club-style event for people who read zines. This free monthly series is produced by Chicago Zine Fest/Midwest Perzine Fest organizer Cynthia E. Hanifin and sponsored by Quimby's Bookstore. Anna Jo Beck designs our monthly flyers and created our logo, and also made this awesome Zine Club Shoutout database of zines people talk about at Zine Club!
Steven Svymbersky published zines under the Quimby's name from 1985-1991, opened Quimby's Bookstore in 1991, lived in Amsterdam from 1997-2016 where he worked as the head technician for Boom Chicago Improv theater, and in 2016 moved to Brooklyn where he opened Quimby's Bookstore NYC.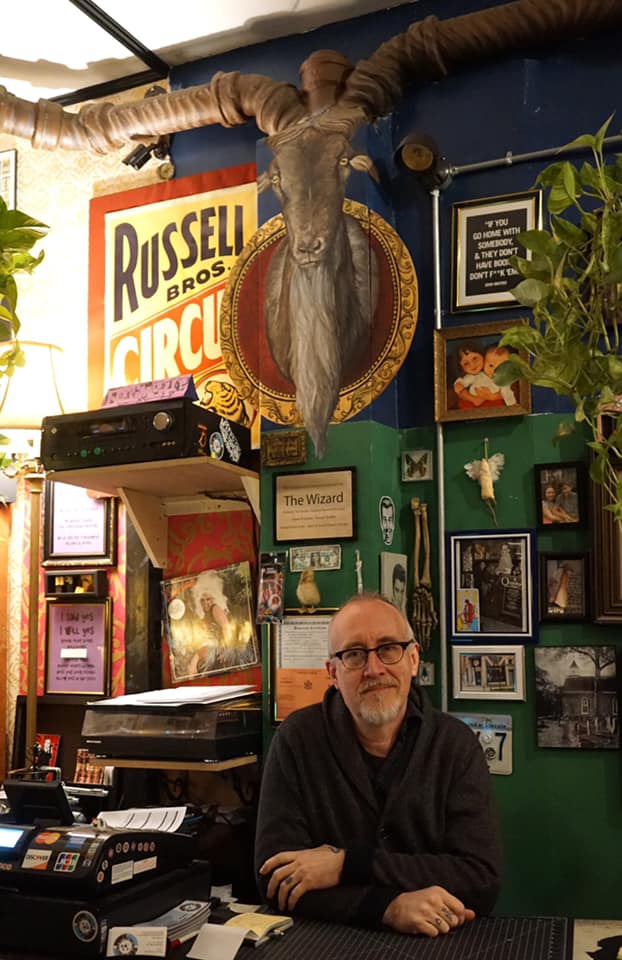 More info: on Instagram: @zineclubchicago
Facebook event: https://www.facebook.com/events/680699006122772/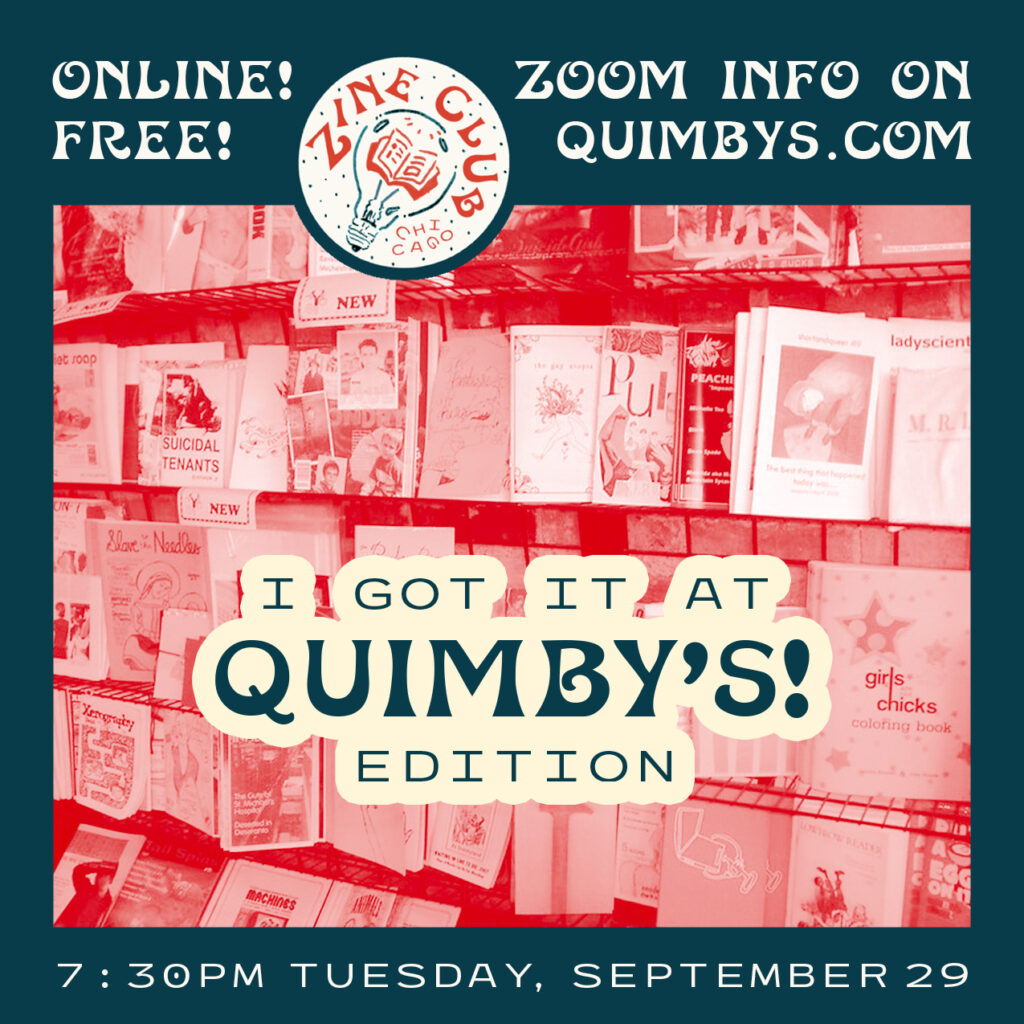 Thanks to Megan Kirby for this great illustration of August's meeting.