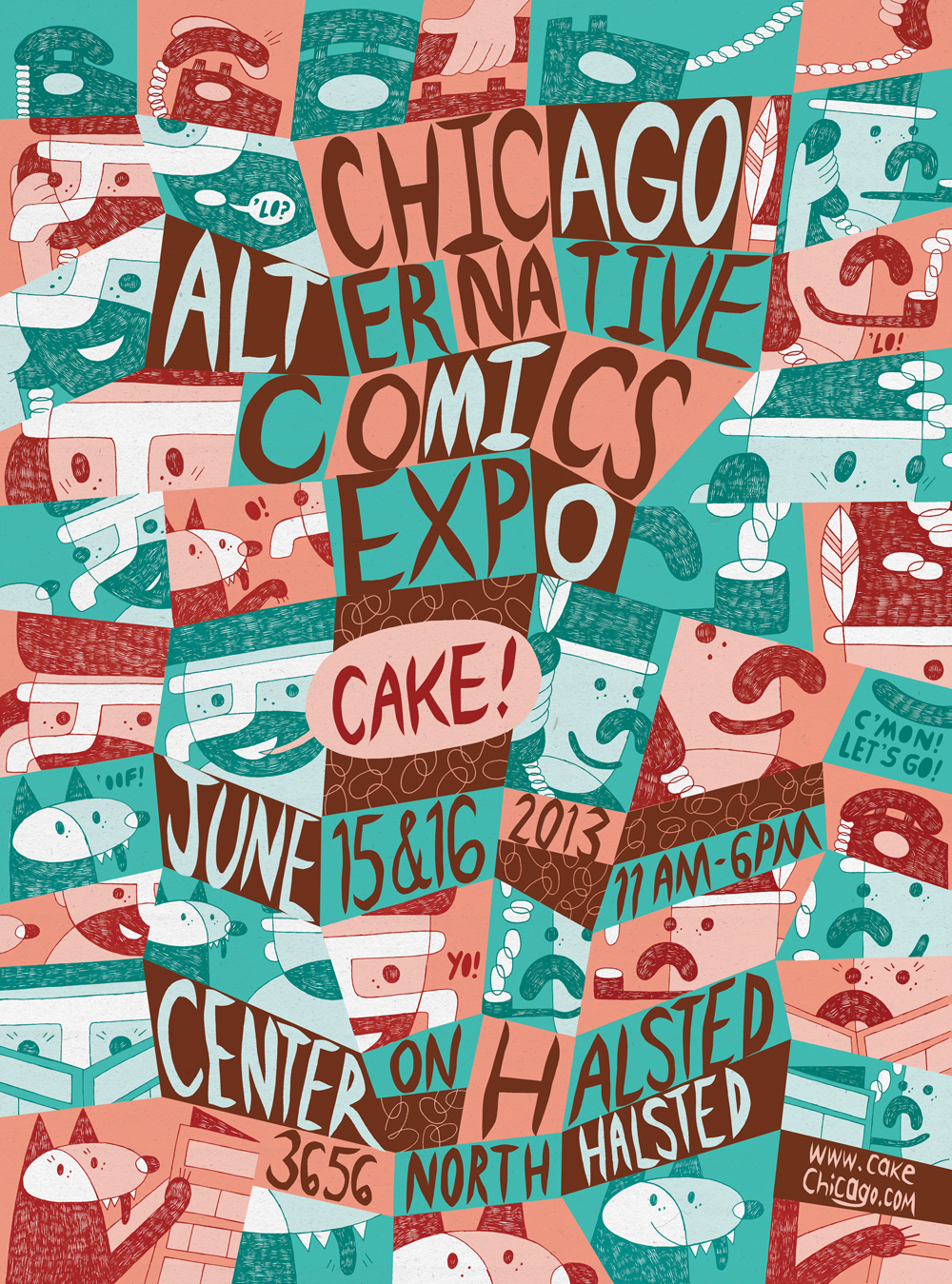 Quimby's is proud to help sponsor The Chicago Alternative Comics Expo [CAKE], which is a weekend-long celebration of independent comics, inspired by Chicago's rich legacy as home to many of underground and alternative comics' most talented artists– past, present and future. Featuring comics for sale, workshops, exhibitions, panel discussions and more, CAKE is dedicated to fostering community and dialogue amongst independent artists, small presses, publishers and readers.
Special guests this year include Collective Stench, Michael DeForge, Kim Deitch, Phoebe Gloeckner, Oily Comics, Charles Forsman, Melissa Mendes, Jason Shiga and more!
Chicago Alternative Comics Expo (CAKE)
Saturday and Sunday, June 15 & 16, 2013
11 am – 6pm
Center on Halsted
3656 N Halsted
FREE and open to the public!
http://cakechicago.com
Don't miss other things going on ON THE 14th though, around the city! We're particularly excited about DERF (My Friend Dahmer, The City) being at Quimby's on Friday, June 14th at 9pm as well as a Comic Art Battle led by Ezra Claytan Daniels (Upgrade Soul, The Changers)!