Tag Archive for 'zine'
Page 2 of 3
Have you heard the good news? July is International Zine Month! Celebrate every day with a fun zine-centric activity.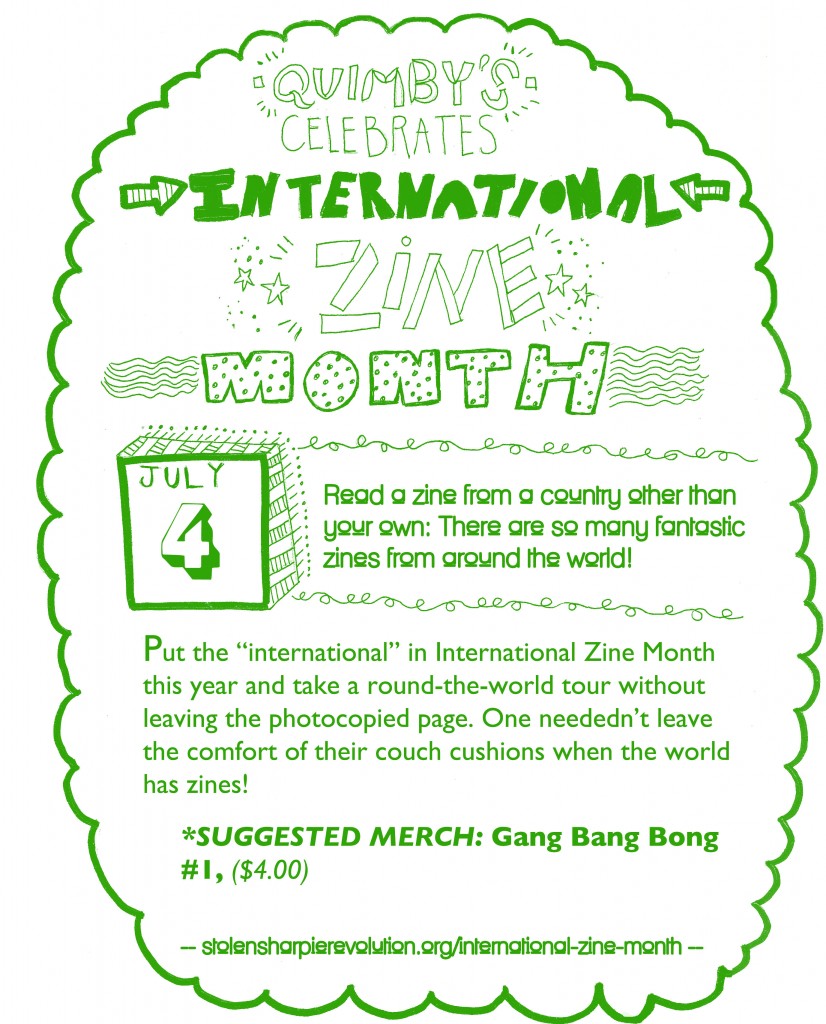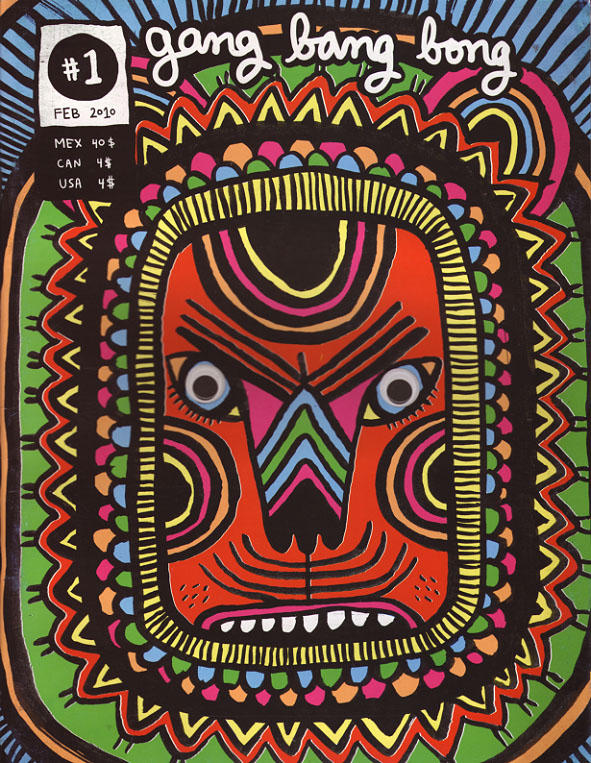 Gang Bang Bong #1 by Ines Estradas and Ginette Lapalme, is a bilingual comic anthology.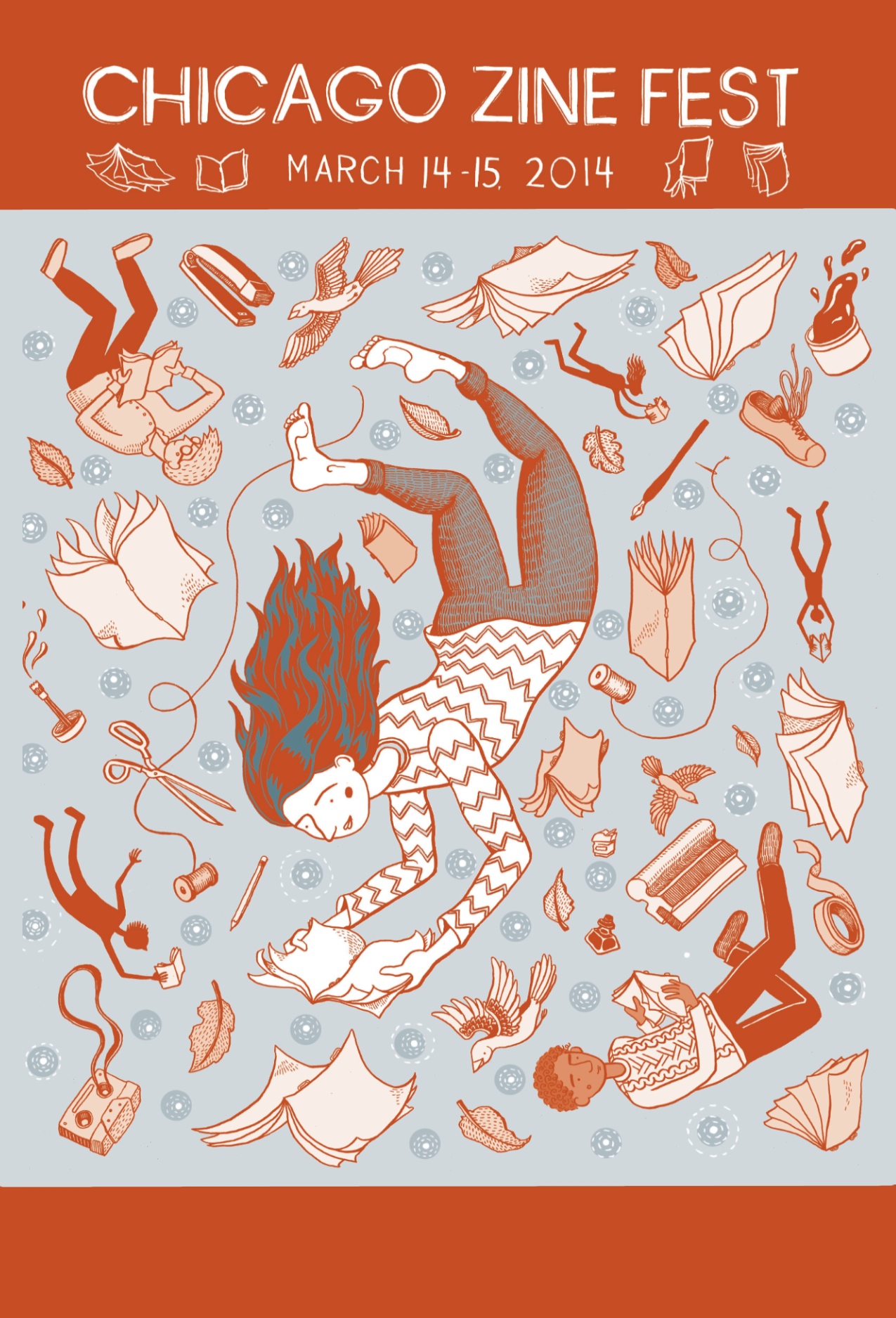 Chicago Zine Fest, an annual celebration of self-publishing efforts, celebrates its 5th anniversary! It's an independent event creating an outlet for small press and independent publishers to showcase their work with the aim to make DIY zine-making accessible, highlight the talents of self-published artists, and give independent artists a chance to interact and swap skills. Quimby's is happy to be one of the sponsors!
Friday, March 14th
Zine Panel, Columbia College's Conaway Center (1104 S. Wabash), 1-3pm
In it for the Long Haul: A Discussion on Longevity in Zines with Cindy Crabb, Tomas Moniz, and Alex Wrekk, moderated by Quimby's Bookstore manager Liz Mason.
Youth Zine Reading and an Exhibitor Zine Reading, Hairpin Arts Center (2800 N. Milwaukee), 6-9pm
Kickoff Celebration Dance Party, Hairpin Arts Center (2800 N. Milwaukee) 9-11:30pm
Music provided by CHIRP Radio.
Saturday, March 15th
Tabling Exhibition, Columbia College's Conaway Center (1104 S. Wabash), 11am-6pm
Over 200 zinesters will exhibit their publications, host workshops, and lead panel discussions in the spirit of self-publishing. Saturday's exhibition will be supported with programming throughout the day. There are workshops on various self-publishing topics, hands-on kid's zine-making area, button making presented by Busy Beaver Buttons, photo booth by Glitter Guts, an exclusive Brain Frame comics reading, plus demonstrations presented by staff and students from Columbia's Center for Book and Paper Arts. Come to the Quimby's table and say hi!
"We are so excited that enthusiasm has grown for the fest in these first 5 years, and hope it continues to grow!" says Leslie Perrine, an original festival organizer. She adds, "I'm honored to be the only 5th year organizer still involved with the zine fest. I've seen it from our very first fundraiser to now an event people tell me they love…It's really exciting to see the evolution of the fest. Remembering where we have come from has always been important to us as well."
An organizing goal for the 2014 fest was to welcome new exhibitors. Over 1/3 of all registered tables are first time festival exhibitors. Registration for the fest sold out in a record two hours, trumping 2013 which took 15 hours to close. "The support that CZF has gotten from zine writers and comic artists throughout the country has been astounding," said Jaclyn Miller, in her second year as organizer.
The Chicago Zine Fest is sponsored by the Book and Paper Center at Columbia College Chicago, Quimby's Bookstore, Chicago Publishers Resource Center, the Hairpin Arts Center, CHIRP Radio and 826CHI. All 2014 artwork is by Chicago artist and illustrator Marnie Galloway.
For more info and specifics, see chicagozinefest.org.


Need an excuse to finish that zine you've been working on? Or um, talking about working on? Well the perfect kick in the pants is here: July is International Zine Month. Get your zine on. On our racks that is. When you're done making it, you come in and consign it. Give us five copies, fill out a form, and then once it sells you get 60% of your retail price. It's that easy. More info about consigning here at Quimby's here.
More info about International Zine Month at the amazing zine resource site stolensharpierevolution.org.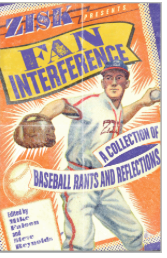 Intending to cover baseball from a fan's perspective, the first issue of Zisk was published in the summer of 1999 and is now published twice a season. Named for the former "South Side Hitman" Richie Zisk, the zine is for those who love the charm, history and quirks of America's pastime. The publication is edited by New York-based writers Mike Faloon and Steve Reynolds and is touted as "the Baseball Magazine For People Who Hate Baseball Magazines." FAN INTERFERENCE: A COLLECTION OF BASEBALL RANTS AND REFLECTIONS  (Blue Cubicle Press, 2013) is an anthology of the best musings culled from over 15 years of Zisk. Edited by MIKE FALOON (Go Metric, Egghead.) and STEVE REYNOLDS (Trouser Press, Party Like It's 1999) and featuring contributions from academics to punk rockers, comedians to fans with an ax to grind, FAN INTERFERENCE examines the intersection of baseball, lifestyle and music — all colored with bit of nostalgia, a great deal of humor and, often, a tongue planted firmly in cheek.
In addition to Faloon and Reynolds, contributors to the anthology include JAKE AUSTEN (author, TV-A-Go-Go: Rock Music on Television from American Bandstand to American Idol), SEAN CARSWELL (college professor, co-founder of the independent music magazine Razorcake and the independent book publisher Gorsky Press), KEVIN CHANEL (Punk Rock Confidential), BRIAN COGAN (The Encyclopedia of Punk), DR. NANCY GOLDEN (writer; wildlife toxicologist), JOHN SHIFFERT (author, Base Ball in Philadelphia), TODD TAYLOR (founder and executive director of Razorcake/Gorsky Press Inc.), CHARLIE VASCELLARO (journalist, Washington Post, Chicago Sun Times, Los Angeles Times), ARI VOUKYDIS (comedian/writer, BuzzFeed, GQ, Grantland, etc) and REV NORB (musician; inventor of Sick Teen magazine, former writer for Maximum Rocknroll).
FAN INTERFERENCE: A COLLECTION OF BASEBALL RANTS AND REFLECTIONS (Blue Cubicle Press, 2013)
Anthology – Paperback
238 pages Print – $22.95

ISBN: 978-1-938583-04-9
"…For those who love baseball for its charm, history and eccentricities and not merely as something to play a fantasy league around. It's for the true fans who populate the upper deck, not the party animals in the bleachers." – Chicago Tribune
"Baseball is the most important thing in the world. It's also completely meaningless in the grand scheme of life. These guys recognize that those two philosophies can co-exist in the human brain, which makes their writing a truly electric, and all too rare, jolt to the synapses." – Variety
Fri, July 19th, 7pm
For more info: