It's true. With Borders crossing over into the border of being Border less we can still whatever book you want (if it's in print and the distributors we go through have it).
Like what, for example? Like this for example…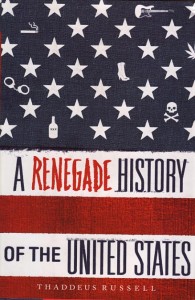 by Thaddeus Russell
This people's history of 'merican scoundrels, nogoodniks, misfits and criminals. This is the balls-to-the-wall version of the U.S. of A. you really do wish you learned about in school. A nice hardcover for only $27.00.