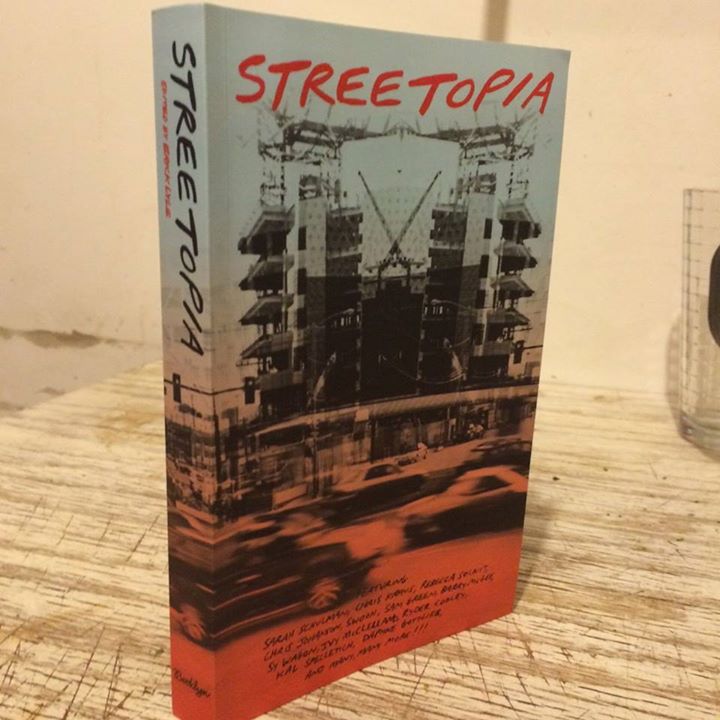 After San Francisco's new mayor announced imminent plans to "clean up" downtown with a new corporate "dot com corridor" and arts district–featuring the new headquarters of Twitter and Burning Man–curators Erick Lyle and Chris Johanson brought over 100 artists and activists together with residents fearing displacement to consider utopian aspirations and plot alternative futures for the city. The resulting exhibition, Streetopia, was a massive anti-gentrification art fair that took place in venues throughout the city, featuring daily free talks, performances, skillshares and a free community kitchen out of the gallery. This book brings together all of the art and ephemera from the now-legendary show, featuring work by Swoon, Barry McGee, Emory Douglas, Monica Canilao, Rigo 23, Xara Thustra, Ryder Cooley and many more. Join Lyle to consider the effectiveness of Streetopia's projects while offering a deeper rumination on the continuing search for community in today's increasingly homogenous and gentrified cities.
"Streetopia's projects were futuristic, idealistic, historically sensitive, and surprisingly practical. They offer enough ideas to keep anyone who cares about public life, culture, and art busy for the next decade." –Chris Kraus, author of I Love Dick, and Where Art Belongs
"Streetopia is a squat, dense little brick of a book, loaded with colorful photographs and reproductions of documents from the exhibition…Reading Streetopia will prepare you to think about what such an exhibition would entail, and why it's so necessary." — Seattle Review of Books
Erick Lyle is a writer, curator, musician, and underground journalist. His work has appeared in Art in America, Vice, California Sunday Magazine, Huck, LA Weekly, Brooklyn Rail, the San Francisco Bay Guardian and on NPR's This American Life. Since 1991, he has written, edited, and published the influential punk/activist/art/crime magazine, SCAM. More info: onthelowerfrequencies.com
Share this event with Facebook and get your friends to come here!
Thursday, October 20th, 7pm – Free Event