Lucky Peach #24 and #25 Fall Win 17 RIP Issue $12.00
*ZINES*
Public Service Announcements by Tiffany Johnson and Anja Morell $4.00
Let's Talk About Your Uterus and Introduction to Fertility Awareness by Ashley Hartman Annis $3.00
Struggle Is Not for Martyrdom But for Life: A Critical Discussion About Armed Struggle With Anarchist Guerrillas In Rojava by Crimethinc $3.00
Thirsty by Lazy Mom Fall 2016 $13.00
Japan Jaunt vol 2 #1 August 2017 $1.00
Scores on the Go By Joseph J. Mora $2.00
*COMICS & MINIS*
from Latvia!:
š! #29 Baltic Comics Magazine Aug 17 Celebration $12.00
&
Issues of Mini kuš! $5.00 each:
#55 Valley by GG, #56 A Friend by Andres Magan, #57 Eviction by Evangelos Androutsopoulos, #58 Night Door by Patrick Kyle
Fae Archaic #7 Two Fold Preview by Kurt Burdick $4.00
Tin Crown #2 Walking Interference by Bobby Sims $8.00
Grixly #40 by Nate McDonough $2.00
Performance by Simon Hanselmann (Floating World) $8.00 – Megg, Mogg, Owl, Werewolf Jones and Booger in moments of anxiety, debauchery and slack repose. All in a big newsprint foldout!
Pest by Zach Buli and Robert Rusch $10.00
Trash City #2 Cyber Issues by Samuel Nigrosh $6.00
Lucifer's Losers #1 & #2 by Steve Emmons $6.66 each
Dreaming of Johnny by Sophie McMahan $15.00
*GRAPHIC NOVELS*
Michael Dormer and the Legend of Hot Curl, edited by Michael Powers & Eric Reynolds (Fantagraphics) $39.99 – Collects the '60s–'70s surf cartoons?and more?of artist Dormer, synonymous with the California surf counterculture of the era, best known for his Shrimpenstein TV show. This retrospective collects all of his character Hot Curl's comic strips for the magazine SurfToons, designs for his TV show, fine art and more!
Cosplayers: Perfect Collection by Dash Shaw (Fantagraphics) $19.99 – Two friends combine their love of cosplaying with their love of social media and deepen their relationship with the pop culture. This expanded edition of the titular graphic novel now includes over 30 pages of new material, including the original story that inspired the film, which stars Reggie Watts, Lena Dunham, Jason Schwartzman and more.
The Dark Horse Book of Horror (Dark Horse) $19.99 – Collects 4 anthologies of work about witchcraft, hauntings, and occult-related from creators like Mike Mignola, Jill Thompson, Evan Dorkin and more.
*PHOTO BOOKS*
Nice to See You by Lauren Zallo and Joe Librandi Cowan $12.00
*POLITICS & REVOLUTION*
Antifa: The Antifascist Handbook by Mark Bray $16.99
A Brief History of Feminism by Patu and Schrupp (MIT Press) $14.95 – The story so far of 2,300 years, a history that is still being written, told in text and comics form.
*FICTION*
The Expanse Between by Lee L. Krecklow $14.00
Reincarnation Blues: A Novel by Michael Poore $27.00 – The oldest soul in history falls in love with the woman who incarnates death. They follow each other in a variety of chronologies and it's epic and compelling.
Waiting to Go Blind by Kirsten Vail Aguilar and Julie Yeagle $12.00
Sex and Death by Ben Tanzer (Sunnyoutside Press) $13.00 – Pithy hilarities and thoughtfulness from local author of Be Cool and mind behind This Blog Will Change Your Life.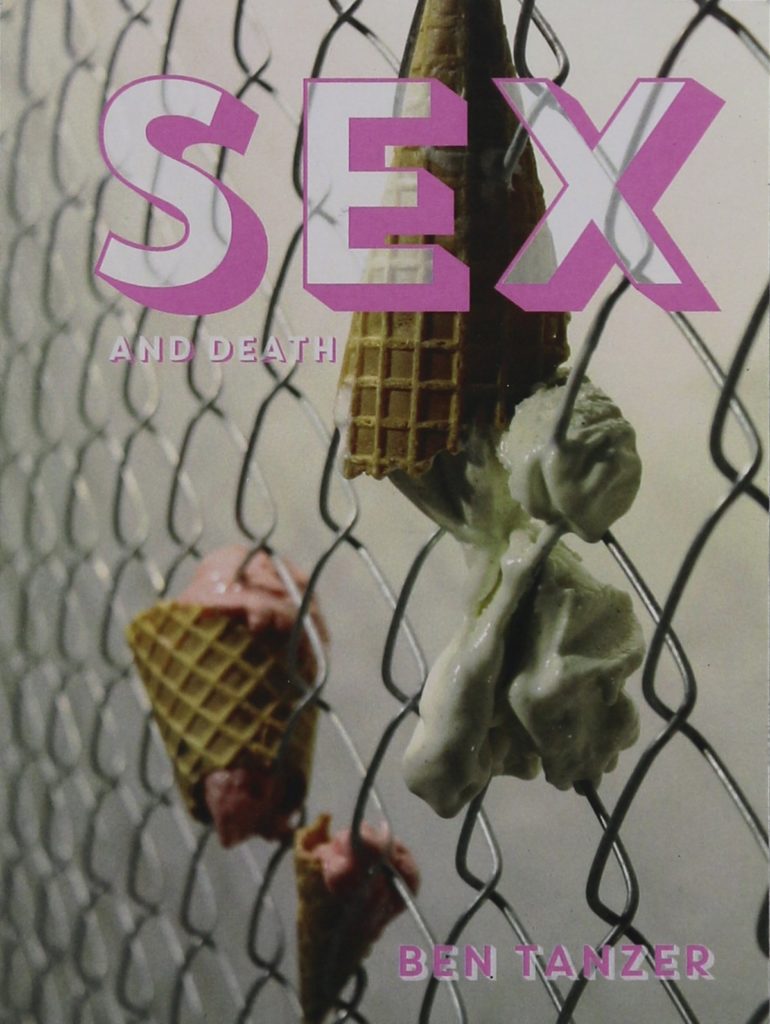 *MEMOIR-ISH*
Autumn by Karl Ove "My Struggle" Knausgaard $27.00 – New autobio series based on the 4 seasons.
*OUTER LIMTIS*
Anne Bonny: The Infamous Female Pirate by Phillip Thomas Tucker (Feral House) $22.00 – The story of the most famous female pirate in history.
The 10 Worst Serial Killers: Monsters Whose Crimes Shocked the World by Victor McQueen (Sirius) $9.99
Hunting Monsters: Cryptozoology and the Reality Behind the Myths by Darren Naish (Sirius) $9.99
Serial Killers: Inside the Minds of the Most Monstrous Murderers by Charlotte Greig (Sirius) $12.99
*HUMOR*
The Difference Between by Bill McCall $6.00 – A book that collects pieces from the zine of the same name, explaining the difference between various similar topics, like the difference between baking soda/baking powder, Wild Bill/Buffalo Bill and more. With contributions from Liz Mason of Caboose zine.
*SEXXXY*
Danger Close Issue #1 $10.00 – A collection of erotic photos presented in full color. Features models and photographers from around the world.
Welcome to the Pornograzine $6.50
*MAGAZINES*
Mojo #286 Sep 17 $10.99
*LIT JOURNALS & POETRY*
The Believer #114 The 2017 Music Issue $12.00
Aviary by Seth Berg and Bradford Wolfenden II $15.95
Overtime Hour 45 Big Julie by Brett Busang $2.00
Lovely Faze by Owen Patterson $9.95