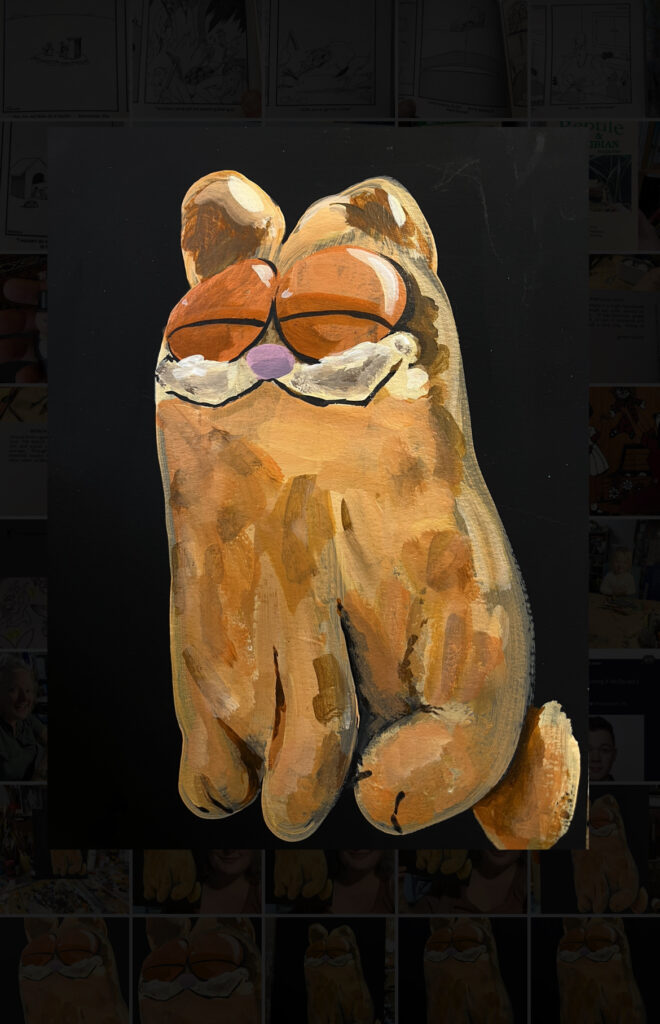 Kate Parnell – aka Garfield From Memory – is a 43 year old artist who lives with her parents and paints Garfield every day. She started drawing Garfield four years ago when she was really depressed and hanging out at a friend's sausage shop full of Garfield memorabilia, and as she did, she remembered the triumphant feeling of drawing a character from memory as a kid. She decided to draw Garfield from memory every day for a year, and posted them to her personal Instagram page. Four years later she's somehow making a living at it – still painting, drawing, animating and sculpting Garfield every single day, and posting them to her Instagram @garfieldfrommemory. She is also the co-editor of the high equine weirdness zine HORSECORN.
Garfield From Memory's first Chicago appearance will be at Quimby's on May 13th; she will be selling original artwork, prints, and bootleg Garfield merchandise and she is excited to meet some of her biggest fans!
Garfield From Memory Pop Up
Sat, May 13th, noon-6pm
FREE EVENT.
For more info:
instagram.com/garfieldfrommemory
Facebook Event invite here.
Watch Garfield From Memory on Office Hours Live with Tim Heidecker, DJ Douggpound and Vic Berger.
Email: garfieldfrommemoryshop(at)gmail(dot)com

GFM Big Cartel Shop here.