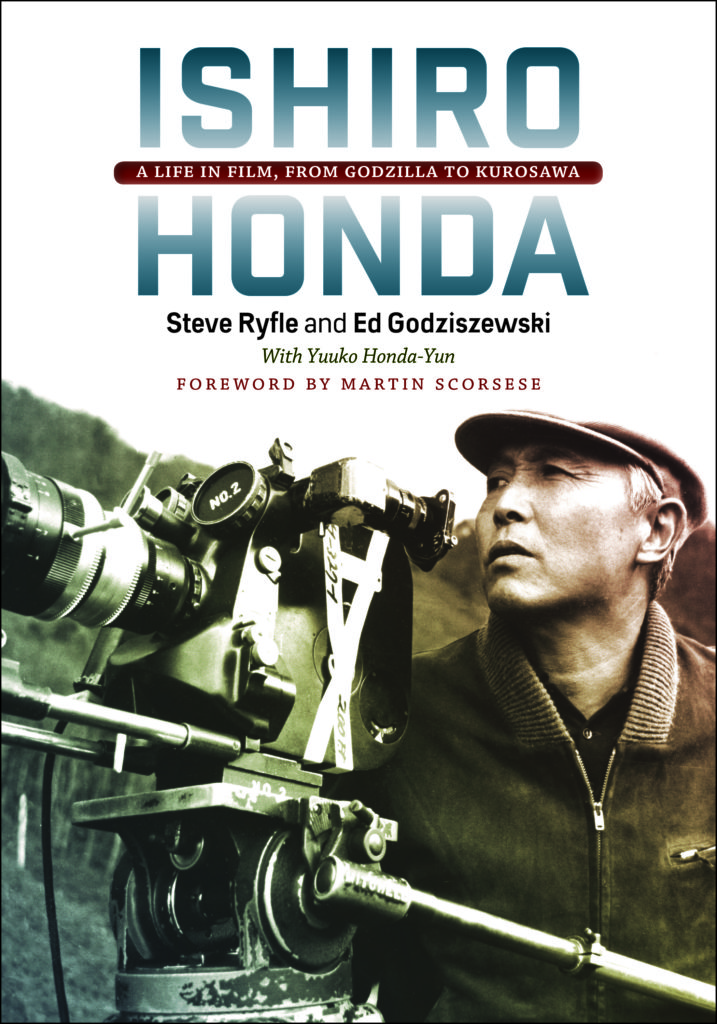 Godzilla first laid waste to Tokyo more than 60 years ago in a symbolic reenactment of the atomic bombing of Hiroshima. But even as the monster has become recognizable worldwide, the filmmaker who brought it to the screen has remained in Godzilla's giant shadow.
Ed Godziszewski comes to Quimby's Bookstore to present ISHIRO HONDA: A LIFE IN FILM, FROM GODZILLA TO KUROSAWA, the first major overview of the life and career of Ishiro Honda, the director behind the original GODZILLA and many of its beloved sequels and spin-offs of the 1950s and '60s. Godziszewski, a lifelong Chicagoan, is one of the leading scholars of Japanese science-fiction and fantasy cinema and publisher of JAPANESE GIANTS magazine. He co-wrote the book with Steve Ryfle, also a noted genre scholar. Nearly 10 years in the research and writing, the book is published by Wesleyan University Press.
Honda was the most internationally successful Japanese director of his generation, with an unparalleled succession of genre movies that were commercial hits worldwide, including MOTHRA, RODAN, THE MYSTERIANS, and many others. Honda's films reflected postwar Japan's real-life anxieties and incorporated fantastical special effects, a formula that still appeals to audiences around the globe. The new book sheds light on this long-overlooked director's work and the experiences that shaped it—including his days as a reluctant Japanese soldier, his witnessing of the aftermath of Hiroshima, and his lifelong friendship with Akira Kurosawa.
"This carefully researched and detailed book gives us a full picture of the man and his life." — Martin Scorsese
For more info:
Facebook Event Invite for this Event.
Fri, Oct 13th, 7pm Free Event