Monthly Archive for May, 2008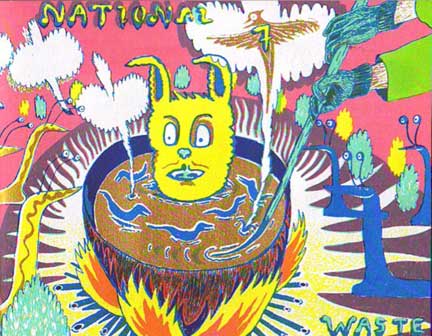 Wow May has come and gone! Summer is in full effect so here's you weekly list of new stuff! Come check out the Gay Utopia in store tonight!
A reading by Black Ocean poets Rauan Klassnik, author of Holy Land, and Paula Cisewski, author of Upon Arrival.
The Performers:
Rauan Klassnik was born in Johannesburg, South Africa. Now he spends most of his time in Mexico looking after birds and dogs with his wife Edith. His poems have appeared in such journals The North American Review, MiPoesias, No Tell Motel, Caesura, Sentence, Tex!, Pilot Poetry, and Hunger Mountain.
Paula Cisewski is the author of Upon Arrival (Black Ocean, 2006) and the chapbook How Birds Work (Fuori Editions, 2002).  She lives in the Twin Cities where she teaches writing and humanities courses and hosts the Imaginary Press Reading Series.
From early silent films to early punk rock, Black Ocean brings together a spectrum of influences and combines them with a radical social perspective on the nature of art and humanity. We manifest our aesthetic in the books we print, the shows we produce, and the work we promote.
Based out of Boston, New York and Chicago, our intent is to saturate the public with skillful and passionate forms of expression through a wide variety of mediums.
Other info: www.blackocean.org
Join Jessica Abel and Matt Madden, authors of DRAWING WORDS & WRITING PICTURES as they talk about their new book and Jessica's new books Life Sucks and the paper back edition of La Perdida.
Drawing Words & Writing Pictures is a systematic course on that teaches the alchemical art of combining words and pictures to make comics. In it, Jessica and Matt have laid out a complete, structured syllabus that guides students from creating narrative within a single drawing to orchestrating all the skills involved in creating a multi-page, complex story.
Life Sucks is the story of Dave Marshall. The girl he's in love with doesn't know he exists, he hates his job, and ever since his boss turned him into a vampire, he can't go out in daylight without starting to charbroil. Undead life in its uncoolest incarnation yet is on display in this cinematic, supernatural drama told with gallons of humor and hemoglobin.  In striking, colorful, B-movie style artwork and light-hearted, intelligent writing by Jessica Abel, Gabe Soria, and Warren Pleece, Dave Marshall's story comes alive – in a vampiric kind of way.
La Perdida is the story of Carla, an American estranged from her Mexican father, who heads to Mexico City to "find herself." Her intense desire to make a connection with Mexico and her unwillingness to see the impact of her own history on her understanding combine to turn an innocent journey down a dark path. A story about the youthful desire to live an authentic life and the consequences of trusting easy answers, La Perdida is a story about finding yourself by getting lost.
Jessica Abel is a cartoonist and writer. Born and raised in Chicagoland, she moved in 2000 to Brooklyn, New York, after a two-year pit stop in Mexico City. In her "free" time, she likes to build things, garden, and cook, and hopes that doesn't make her sound like the biggest dork ever. Along with La Perdida she is also responsible for the popular comic Artbabe.
Matt Madden started self-publishing minicomics in the early 1990s. He published his first graphic novel, Black Candy in 1998, and in 2001 published Odds Off. Madden lives in Brooklyn with his wife, author and cartoonist Jessica Abel. He works in comics and illustration, and teaches at the School of Visual Arts and Yale University.  His latest works appear in A Fine Mess, his bi-annual series published by Alternative Comics.
More info at www.jessicaabel.com
Wednesday, June 25th, 7:00 PM
FREE
Holiday Hours on Monday May 26th!
Quimby's will be open Noon to 5PM!!!!!
Take Note!!!!
New Stuff May 25th 2008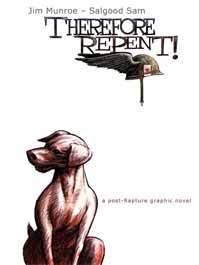 Thursday May 22nd 7:00PM
FREE
Join author Jim Munroe in conversation with Jef Smith from Think Galactic, the Wicker Park political SF book club as they discuss Munroe's graphic novel Therefore Repent! Jim Munroe will also sign copies.