Monthly Archive for November, 2012
Page 2 of 2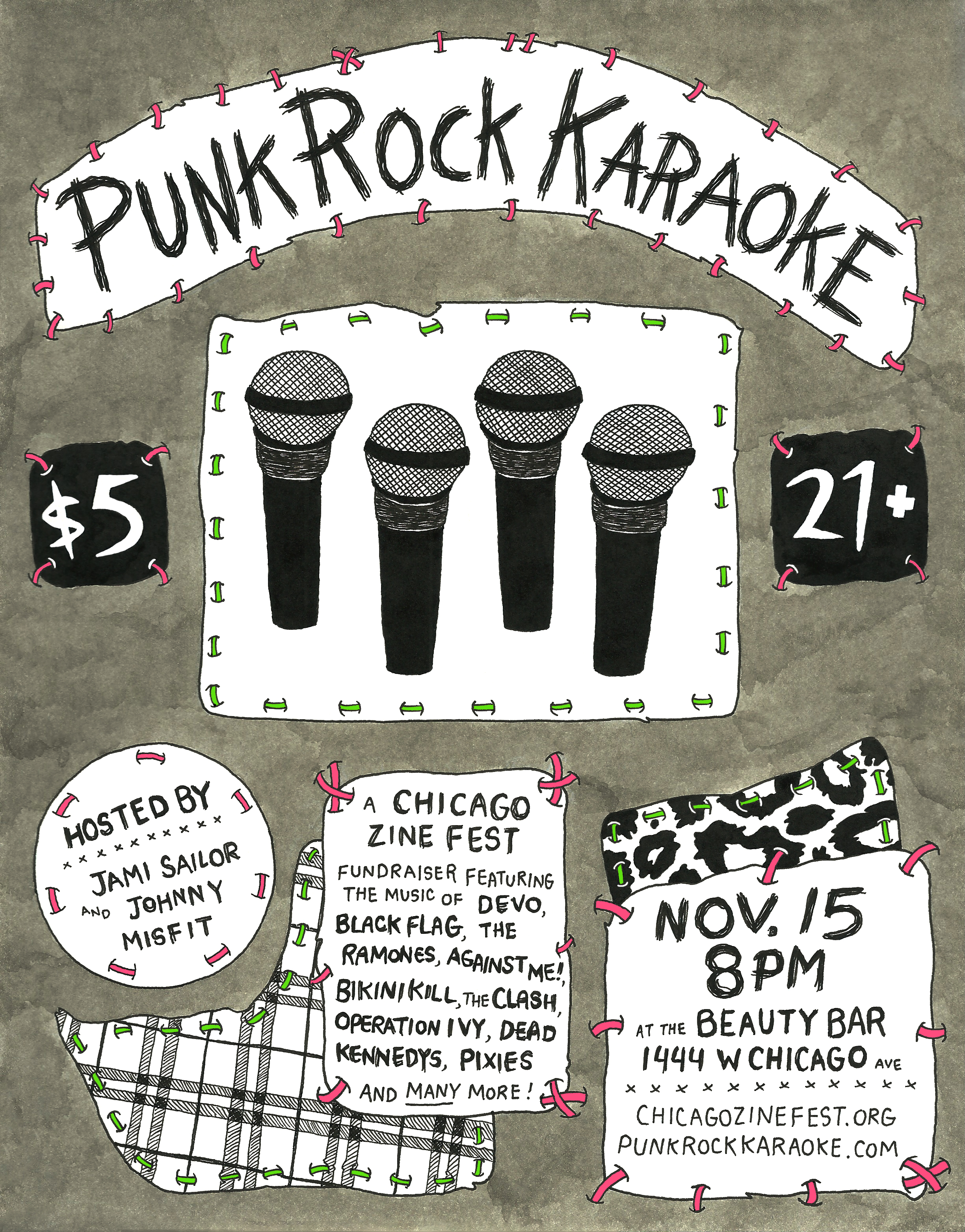 And hey! Chicago Zine Fest is march 8th-9th, 2013. Click here for more info.
The White House by Joel Craig (Green Lantern Press) $15.00 – Craig's book doesn't so much demand as much as call out to the reader, in sequence like an all-night deejay party, with time to dance, time to rest, time to go to the bar and get a refill, or outside for a quick cigarette, hitting on someone on the way back in, hoping to strut, step and swing with them. Cover art and book design by Sonnenzimmer.
Zines
Under Ice: A Kate Bush Fan Zine $5.00 – Yes, for reals.
KerBloom #98 Sep Oct 12 by Artnoose $2.00
Sophisticated Aggressively Stupid by Dan Gleason $3.00
The Last of the Hippies: An Hysterical Response by Penny Rimbaud $6.00
Denise Marks zines: Mama Oso #1 Nine Months and Mama Oso #2 Birthday $3.00 each
Meat #8 by Adrian Lourie $20.00
Field Guide to Chairs of the Upper Midwest (Lemon O Books) $3.00 – Hilarious.
Overcoming Fitness by Robert Kocik (Autonomedia) $5.00
Sweetmeats #2 by Edie Fake $2.00
Graphic Novels and Trade Paperbacks
Prison Pit Book 4 by Johnny Ryan (Fantagraphics) $12.99
Marbles: Mania, Depression, Michelangelo and Me, A Graphic Memoir by Ellen Forney $20.00 – Forney explores her personal experience with being a creative person while also being a manic depressive. Her highs are well, extreme of course, and the lows are well, extreme of course. But whether mental illness has touched your life or not, this book is an excellent read, especially for the venture into creativity, as well as the enlightening nitty gritty specifics like medical expenses that memoirs of the "coping with mental illness" genre tend to omit. A fast and heart read.-LM
Spaceman Deluxe Edition by Brian Azzarello and Eduardo Risso $24.99
Ragemoor by Jan Strnad et al. $17.99
Scott Pilgrim vol 2 Scott Pilgrim vs The World by Bryan Lee O'Malley $24.99 – Now in color!
JLA Earth 2 TPB by Grant Morrison and Frank Quitely $14.99
Tank Girl Carioca by Mike McMahon and Alan C. Martin $19.95
Annotated Sandman vol 2 by Neil Gaiman $49.99 – Collects Sandman #21 through #39.
Art & Design
Sketch Books: The Hidden Art of Designers Illustrators and Creatives by Richard Brereton $19.95
Silhouettes from Popular Culture by Olly Moss $16.95 – The Prisoner! Cosby! Aliens! And so on.
Generation Ink, Williamsburg Brooklyn by Paul Nathan $29.95
The Lands of Ice and Fire: Maps From Kings Landing to Across the Narrow Sea (A Game of Thrones) by George R.R. Martin $40.00 – This dazzling set of maps transforms the lands of Martin's epic Song of Ice and Fire series, (which started with A Game of Thrones), into an atlas with pieces that would look great on any castle wall.
Fiction
Damned by Chuck Palahniuk $14.95
The Pirates in an Adventure with Romantics by Gideon Defoe $14.95
Birds of a Lesser Paradise by Megan Mayhew Bergman $15.00
Kurt Vonnegut Letters $35.00
The Funny Man by John Warner $14.00 – A midling comic rockets to fame when he comes up with his gimmick. Can't he get no respect?
Mayhem, Miscreants, Memoirs, Music & Misc
The McSweeney's Book of Politics and Musicals by Christopher Monks $14.95 – Fragments from PALIN! THE MUSICAL, Obama's Undersold 2012 Campaign Slogans, A 1980s Teen Sex Comedy Becomes Politically Uncomfortable…And much more.
Pot Psychology's How To Be Low Brow Advice from High People by Tracie Eagan Morrissey et al. $14.99 – From the founders of the Jezebel.com video series Pot Psychology, that dispenses advice about stuff relevant to both potheads and sexy style. Also: 101 pictures of animals acting like people. Illustrations by Lindsay Mound.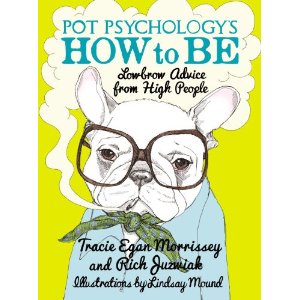 Chuck Norris: Longer and Harder: The Complete Chronicle of the World's Deadliest, Sexiest, and Beardiest Man by Ian Spector $18.00 – 1500 (parodied) facts.
Waiting for the Barbarians: Essays From the Classics to Pop Culture by Daniel Mendelsohn $24.95
Forgotten Wisdom vol II by Prof Oddfellow, the Doktor of Forbidden Destower of Wondermint $9.95
My Ideal Bookshelf by Jane Mount and Thessaly La Force $24.99
Mad Science: Einstein's Fridge, Dewar's Flask, Mach's Speed, and 362 Other Inventions and Discoveries that Made Our World by Randy Alfred $19.99
Both Flesh and Not by David Foster Wallace $26.99 – 15 essays from the 20 years of Wallace's career.
The Nerdist Way: How to Reach the Next Level (In Real Life) by Chris Hardwick $15.00 – Host of The Nerdist podcast/blog/empire shares crucial information needed to come out on top in the current Nerd uprising.
DarkMarket: How Hackers Became the New Mafia by Misha Glenny $16.00 – Alarming and illuminating stories of cybercrime, cyberwarfare and cyberindustrial espionage.
The Ecstasy of Influence: Nonfictions, Etc. by Jonathan Lethem $16.95 – An entertaining grab bag that covers everything from great novels to old films to graffiti to cyberculture.
Mad Science: Einstein's Fridge, Dewar's Flask, Mach's Speed, and 362 Other Inventions and Discoveries That Made Our World by Randy Alfred $19.99 – Wired Magazine's's top-flight science-trivia book.
Politics & Revolution
Prisons Will Not Protect You by Ryan Conrad and Dean Spade $10.00
Anarchism and Environmental Survival by Graham Purchase  (Black Cat) $23.95
Markets Not Capitalism by Gary Chartier et al. (Minor Compositions) $32.00
DIY & Food
The Pickled Pantry by Andrea Chesman $19.95
Intoxerated: The Definitive Drinkers Ditionary by Paul Dickson $14.95
Kids & Radical Parenting
Geek Mom: Projects, Tips and Adventures for Moms and their 21st Century Families by Natania Barron et al. $19.99
Imagination Illustrated: The Jim Henson Journal by Karen Falk $29.95
Middle School,The Worst Years of My Life by James Patterson, with illustrations by Laura Park $7.99 – With drawings from local comics superstar Laura Park, and now in an affordable soft cover, you can't lose.
Magazines
Juxtapoz #143 Dec 12 $5.99
Randy #3 Stop Calling Me Names by AK Burns et al. $8.00
Design Bureau Nov Dec 12 $8.00
American Athiest 4th Quarter 12 $4.95
True Crime Oct 12 $8.99
Fortean Times #294 Dec 12 $11.99
Ladygunn #6 $9.99
Arena Homme Plus #38 Fall 12 Win 13 $15.50
Treating Yourself #37 $7.99
High Times Jan 13 $5.99
Boneshaker Magazine #10 $12.00
Ghetto Blaster #33 $3.95
Under the Radar #43 $5.99
Hip Mama #53 $5.95
Whistle #3 Modern Pin Up Magazine (Sophie King) $10.00
In These Times Nov 12 $3.50
SSLM vol 15 Oct Nov 12 Same Sex Life Magazine $5.00
Under the Radar #43 $5.99
Bound By Ink vol 1 #11 $7.99
Inked Girls Nov Dec 12 $7.99
Poetry, Lit Mags and Lit Journals
Palm Trees by Nick Twemlow (Green Lantern Press) $15.00 –  The poems shuttle from airport to boardroom, boardroom to living room, making the kind of foreboding observations that might issue from a drug-addled and paranoid Delphic Oracle. Cover art and book design by Sonnenzimmer.
Sex Guides & Culture, Gender Studies
Born This Way: Real Stories of Growing Up Gay by Paul Vitagliano $14.95
Gaytimes Magazine #412 Nov 12 $9.95
SSLM vol 15 Oct Nov 12 Same Sex Life Magazine $5.00
For Steampunk Enjoyment
The Right Way to Do Wrong: A Unique Selection of Writings by History's Greatest Escape Artist by Harry Houdini (Melville House) $15.00 – Published originally in 1906, this masterclass in subversion by conducted by the world's greatest illusionist is an anti-etiquette guide and proof that things are not always as they seem. With an introduction by Teller, Penn Jillette's's usually silent partner!
The Balloonist by MacDonald Harris – This book won awards in '77 but this reprint is is more relevant than ever to those interested in things steampunk and 90s. The 1890s, that is. Swedish inventor Gustav Crispin and two companions embark on a hydrogen balloon voyage to the north pole, accompanied by a crate of passenger pigeons and a plentiful supply of canned goods, not to mention sexual politics, romance, railway trains and physics.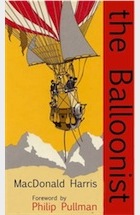 Steampunk Fashion by Spurgeon Vaughn Ratcliffe $24.95
Steampunk: An Illustrated History of Fantastical Fiction, Fanciful Film, Other Victorian Visions by Brian J. Robb $35.00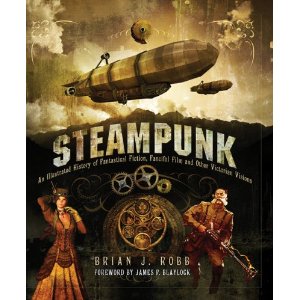 Reprints & Restocks
The Hive by Charles Burns $21.95 – Second book in the Xed Out series. Back in stock.
Lucky Peach #5 China Town Issue $12.00
Lost Dimension by Paul Virilio (Semiotext(e) / Foreign Agents) $15.95 – Thoughts regarding living in the realm of the lost dimension, where the three-dimensional public square of our urban past has collapsed into the two-dimensional interface of the various screens that function as gateways to home, office, and public spaces. Written in 1983 but still as relevant as ever.
Blast Off: Rockets, Robots, Ray Guns and Rarities From the Golden Age of Space Toys by S. Mark Young et al. (Dark Horse) $24.99
Sleepwalk and Other Stories by Adrian Tomine $17.95
various issues of Doris
Nurse Nurse by Kate Skelly (Sparkplug) $15.00
Mark Twain Was Right the 2001 Cincinnati Riots by Dan P. Moore (Microcosm) $8.95
Other Stuff
2013 Justseeds and Eberhardt Press Organizers: Small ($7.00) and Large ($10.00)
The Bottled Wasp Pocket Diary 2013 $10.00 – In purchasing this item you're supporting the Brighton Anarchist Black Cross' fundrasing efforts to create a long-term stable income for prisoner support activities.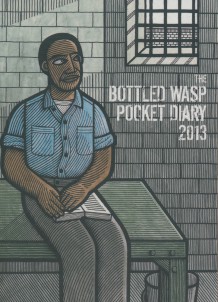 Click here to see the weekly curated selection available on our webstore.
The store Printed Matter in New York reaches out. If you want to support the importance of print, take a look at this e-mail from Printed Matter's executive director James Jenkin.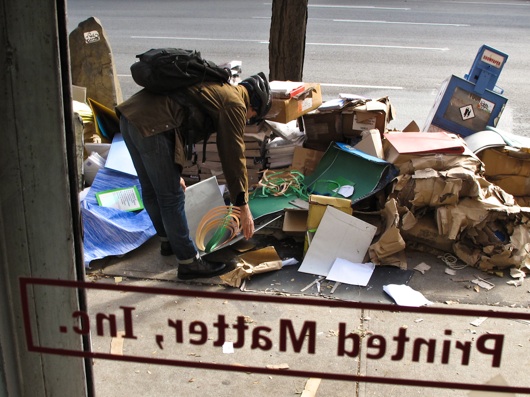 Dear Friends of Printed Matter,
On behalf of the whole team here at Printed Matter I wanted to say thanks to the many of you who have reached out over the past few days–the response has been a bit overwhelming. I'm sorry we have been unable to respond directly to everyone, but I wanted to update everyone briefly on the situation here. Like much of Chelsea, our non-profit store was hit rather hard. While thankfully we were spared ground-level flooding, our basement storage facility took on more than 6 feet of water and as a result we have lost a sizeable amount of our inventory, including large quantities of Printed Matter publications, fundraising editions, as well a range of other stock, much of historical interest and value.
Unfortunately, the Printed Matter Archive was also badly damaged, a portion of it irretrievably. Compiled since the organization's founding in 1976, the archive held important documentation pertaining to the field of artists' books as well as a record of the non-profit's own history. This included early ephemera relating to exhibitions and programming that was important to the field, printed catalogs featuring now rare artist books, and correspondence between the organization's founders. In addition, an extensive collection of slides and photographs providing a visual history of the organization's programs and activities was also damaged, including, notably, a full record of the window exhibition program organized by Lucy Lippard. About 20 boxes with archive material deemed to be possibly salvageable has since been sent for emergency conservation. While we are hopeful these efforts will be successful, we expect that it will be a difficult and costly process.
And yet, while this has been a difficult week, the overriding feeling at the shop today has been a positive one. During the week we have received a humbling show of support from artists in the community, local gallerists, ex-employees, present and former interns, passersby, our non-profit peers, and other volunteers. Friends and strangers have biked in and walked from Brooklyn and elsewhere to lend a hand with the daunting and rather messy clean up. This has meant so much to us. We would also like to thank those who have sent messages of support from all over the world. It has been of great comfort to hear that our small organization means so much to so many people.
We have also been grateful for the kindness shown by individuals and organizations that have already approached us to offer support in various ways. Many others have asked how they can help. While we are still wading through the mess, getting a full sense of the damage, and planning our next steps, we do know that our first hope is to save what we can from the archive. We would like to see this material digitized, so that it continues to exist in some form, even if the printed version has been lost to water and mold. If anyone would like to contribute towards this urgent initiative, please feel free to reach out to me directly, or contributions are kindly accepted via our website, using the "donate" button on the right hand side.
Rest assured we are working hard to get Printed Matter open as soon as possible and are hopeful this will be soon. You will have to please excuse the mess (which is far worse than our usual).
I hope you are all getting by okay. We know many others in our community have been equally affected and Printed Matter wishes everyone the best getting back on their feet.
Sincerely,
James Jenkin
Executive Director
Zines
Cyberpunk Apocalypse #2 Pornopticon $3.00
I Hate Mondays #1 $2.00 – Street art sketchbook 'thology – glorious piles of mad styles from a variety of artistes: Rise UBC ITS, Antonio Martinez, Atlan Arcco, Mark Ernst, Brooks Golden, Naomi Martinez, Ruben Aguirre, Juan Compean, Noshoez, Jose Arceo, and Cesar Ernst.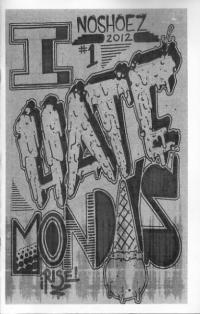 Judas Goat Quarterly #55 $1.50
Waiting by Tom Callahan $5.00
zines by Henry Miller: Escape #1, Things My Daughter Has Said to Me #1
Women by Anya Kieler (Rachel Uffner Gallery) $10.00
Sob Story #10 by Andrew Martin Scott (Needles & Pens) $5.00
Public Notice Zine by Nathaniel Russell (Needles & Pens) $7.50
Total Bummer #1 by KM $12.00
Post Comments Below vol 2 The Big Fat Gay Cats Issue $12.00
Bookstores and Baseball 4th Inning by David LaBounty $4.00
Ghostly Stories: A SPOC (Self-Publishers of Chicago) Publication $3.00 – SPOC's spooky zine. With work from a variety of Chicago locals:Jonas, Eric Barthlolomew, Paul Durica, Nicki Yowell, Grant Reynolds and more.
Summer in Pain $2.00
zines from Georgi: Georgi and the Haunted Minivan Episode 1 Before Aug 12, Cursive Is Not Cryptic #2, Cat Island War Dog
Jargon #1 Words and Phrases From All Walks of Life by Billy Da Bunny $2.00
Not Her Bible – Holy Bible Illustrated $4.00
Comics & Comix
Moose #12 by Max De Radrigue (Oily Comics) $1.00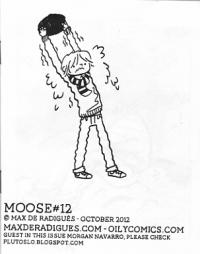 Bjornstrand by Renee French (Picturebox) $12.00
Pompeii Book 1 by Frank Santoro (Picturebox) $12.00
Lou #7 by Melissa Mendes (Oily Comics) $1.00 – Mendes brings the suspense in from all angles: Something is up with that pizza parlor.
Elizabeth of Canada #1 by Michael Deforge (Oily Comics) $1.00 – Our introduction to young Elizabeth, perhaps on the way to great things.  Wascally wabbits of the open plains.
End of the Fucking World #12 by Charles Forsman (Oily Comics) $1.00
Close Your Eyes When You Let Go #3 by James Hindle (Oily Comics) $1.00
Get Off the Stage by Steve Reeder $3.00
Spiros Greek Myths issues #1-#3 by Spiro Dousias $5.00 each
Siamese Grandson and Other Stories by Daniel Patrick McCloskey $3.00
Bears In Space by Nate McDonough and Danny Mac $2.00
Kindlin Quarterly issues #3-#6 Summer Campy Trip $2.00-$2.50
Wild Child Part 1 Fight or Flight by M. Young $7.00
Grixly #23 $2.50
Be The Comics #1 Nov 12 by Jon Dradoer $2.00
Pope Hats #3 by Ethan Rilly (Adhouse) $6.95
SC issues #3-#5 Simplicity Consistency Comics by Grace Tran, Oscar Booth and Gene Booth $1.00 each
I Know You by Cara Bean $2.00
Graphic Novels and Trade Paperbacks
Corpse On the Imjin and Other Stories by Harvey Kurtzman (Fantagraphics) $28.99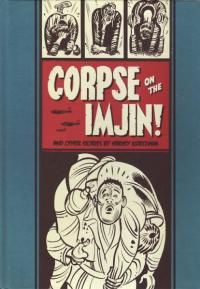 The Halloween Treat by Edward Gorey $13.00
Came the Dawn and Other Stories by Wallace Wood (Fantagraphics) $28.99
Don't Come Back by Nate McDonough  $10.00
August Moon by Diana Thung (Top Shelf) $14.95
Sweet Tooth TPB vol 5 Unnatural Habitats byJeff Lemire and Matt Kindt $14.99
Through the Walls by Jean-Luc Cornette and Stéphane Oiry $29.95
Black Lung by Chris Wright (Fantagraphics) $24.99
17×23 Showcase with art by Isaac Lenkiewicz, Henry McCausland, Nick Sheehy and more (Nobrow) $15.95
El Iluminado: A Graphic Novel by Ilan Stavans  and Steve Sheinkin $24.99
Shattered: The Asian-American Comics Anthology: A Secret Identities Book by Jeff Yang et al. $21.95
Art & Design
Disturbances: Art Technology Activism by The Critical Art Ensemble (Four Corners Books) $40.00
Wayside by Julie Morstad (D&Q) $19.95
Sign Painters by Faythe Levine and Sam Macon $24.99
Art of Storytelling Book vol 1 Under the Influence by Joe Crisafi $24.95
Mayhem, Miscreants, Memoirs, Music & Misc
Samurai Ghost and Monster Wars: Ukiyo-e Master Series vol 1, art by Utagawa Kuniyoshi (Shinbaku) $34.95
Eye of Atrocity Superviolent Art Ukiyo e Master Series vol 2, art by Tsukioka Yoshitoshi (Shinbaku) $29.95
If You Like Quenton Tarantino by Katherine Rife $16.99
Psychedelic Sex Vampires: Jean Rollin Cinema by Jack Hunter (Glitter Books) $24.95
Black Leather Lucifer the Films of Kenneth Anger by Jack Hunter (Glitter Books) $16.95
Chapel of Gore and Psychosis: The Grand Guignol Theatre by Jack Hunter (Creation) $24.95
Reggae Soundsystem: Original Reggae Album Cover Art/Visual History of Jamaican Music from Mento to Dancehall by Steve Barrow et al. (Soul Jazz Books) $49.95
Reggae 45 Soundsystem: The Label Art of Reggae Singles Visual History of Jamaican Reggae Singles 1959-1979 by Steve Barrow et al. (Soul Jazz Books) $49.95
DIY, Food, Drugs
Ganja Kitchen: Revolution the Bible of Cannabis Cuisine by Jessica Catalano and Tyler Kittock (Green Candy) $22.00
Cannabis Chassidis: The Ancient and Emerging Torah of Drugs by Yoseph Leib Ibn Mardachya (Autonomedia) $17.95
Skirt Steak: Women Chefs on Standing the Heat and Staying in the Kitchen ed. by Charlotte Druckman $24.95
Politics, Revolution & Current Events
Hard Times: An Illustrated Oral History of the Great Depression by Studs Terkel $21.95
From Dictatorship to Democracy: A Conceptual Framework For Liberation by Gene Sharp $13.95
Sex & Sexy
Teens at Play: Forever Young by Rebecca (Eros) $9.99
Coloring for Grown Ups: The Adult Activity Book by Ryan Hunter and Taige Jensen $10.00
The Mammoth Book of Sex Scandals ed, by Nigel Cawthorne $13.95
Color My Boobs: A Titillating Coloring Book For Adults by DD Stacks, Billy Armstrong and Chad Powers III $9.99
Duty and Desire: Military Erotic Romance ed. by Kristina Wright $15.95
Sexy Sailors: Gay Erotic Stories ed. by Neil Plakcy $15.95
Fiction
Skullcrusher vol 1 Selected Weird Fiction by Robert E. Howard (Creation Books) $16.95
Vicky Swanky is a Beauty by Diane Williams (Mcsweeneys) $13.00 – Now in soft cover.
Krampus the Yule Lord by Brom $27.99
Madness: The War of 1812: A Novel by Dennis Byrne $19.99
Lore by TP Louise and Ashley Wood $29.99
Betrayal of Trust: A Chief Superintendent Simon Serrailler Mystery by Susan Hill $15.95
Galloping Mountain: A New and Epic Novel by Gunner $6.00
Film About Billy: A Hybrid Novel by Daniel McCloskey $11.95
Magazines
Lucky Peach #5 China Town Issue $12.00
ArtForum International Nov 12 $10.00
Wallpaper Nov 12 $10.00
Backwoodsman vol 33 #6 Nov Dec 12 $4.95
Another Man #15 Fall Win 12 $14.99
Paper Nov 12 vol 29 #3 $4.00
Monocle vol 6 #58 Nov 12 $12.00
Z Magazine Nov 12 $4.95
Poetry, Lit Mags and Lit Journals
Journal of Ordinary Thought Spr 12  $10.00
No Experiences by Erin J. Watson Poems $10.00
Granta #121 Fall 12 Best of Young Brazilian Novelists $16.99 – Don't miss the release event for this special issue of Granta here at Quimby's on Tues, Nov 17th, 7pm!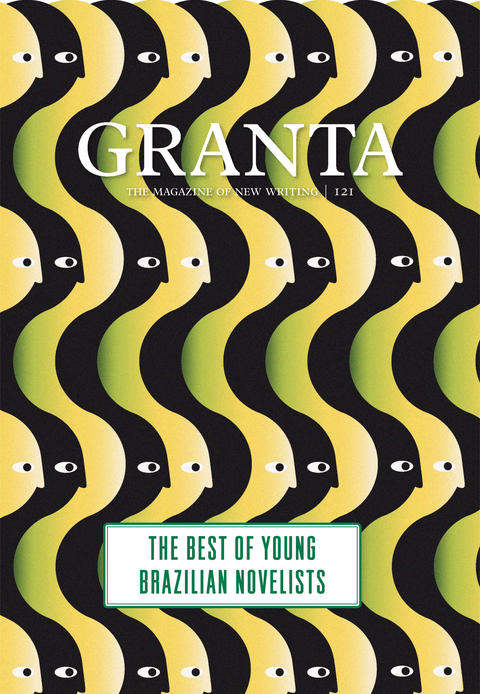 Childrens
Rule Is to Break: A Child's Guide to Anarchy by John and Jana (Manic D Press) $14.95
Hungry Monkey: A Food Loving Father's Quest to Raise an Adventurous Eater by Matthew Amster-Burton $14.95
Other Stuff
Dr. Dre Sticker Pack 2003-2012 $5.00
Click here to see the weekly curated selection available on our webstore.