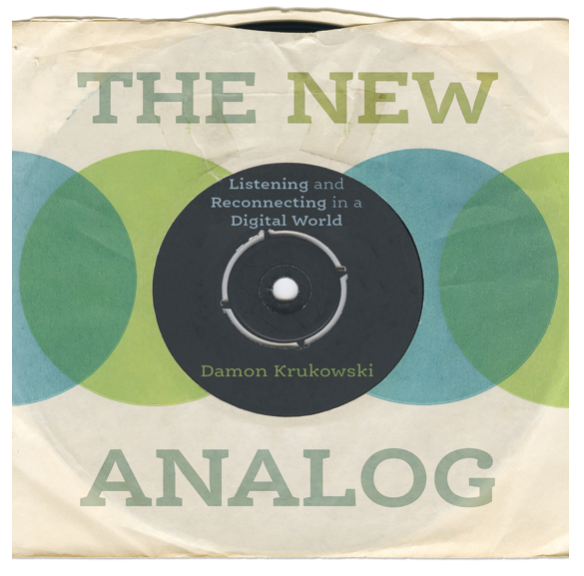 Having made his name in the late 1980s as a member of the indie band Galaxie 500, Damon Krukowski has watched cultural life lurch from analog to digital. And as an artist who has weathered the transition, he has challenging, urgent questions for both creators and consumers about what we have thrown away in the process: Are our devices leaving us lost in our own headspace even as they pinpoint our location? Does the long reach of digital communication come at the sacrifice of our ability to gauge social distance? Do streaming media discourage us from listening closely? Are we hearing each other fully in this new environment? Damon Krukoswksi takes this on in The New Analog: Listening and Reconnecting in a Digital World (The New Press, April 25, 2017). He is joined at this event by musician luminaries Steve Albini (Shellac, Big Black, Electrical Audio) and Bob Weston (Shellac, Volcano Suns, Chicago Mastering Service).
"Millions of music-lovers have acquiesced to the shiny juggernaut of digital-age technology without asking its economic and cultural price. Damon Krukowski is an incisive, passionate, and, above all, rational critic of this new realm. No nostalgic conservative, he offers a radical defense of analog craft in the face of the digital hard sell."—Alex Ross, author of The Rest Is Noise and Listen to This
Damon Krukowski was in the indie rock band Galaxie 500 and is currently one half of the folk-rock duo Da­mon & Naomi. He writes for music and art journals including Pitchfork, Artforum, frieze, and The Wire. He is the recipient of an Arts Writers Grant from Creative Capital/Andy Warhol Foundation, and a fellow at the Berkman Klein Center for Internetand Society at Harvard University. He has also taught writing and sound (and writing about sound) at Harvard University. He lives in Cambridge, Massachusetts. More info: dadadrummer.com, @dada_drummer on Twitter, thenewpress.com, or for publicity brivero(at)thenewpress(dot)com.
Tuesday, May 2nd, 7pm – Free Event. Here's the Facebook link to Share this event!
Check out that tour poster!