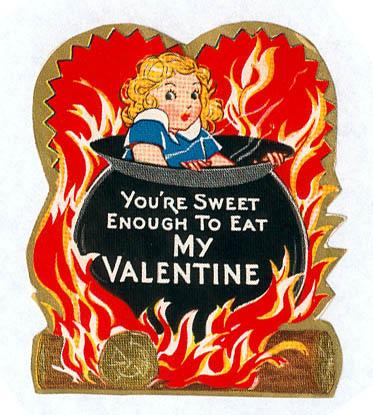 Need to drop a few shekels on someone special this Heart Day? Fear not, dear Quimby's shopper. We are here to guide your wayward soul.
FOR THE ON THE FENCE FRIEND… OR IF YOU'RE ON THE FENCE AND CARE TO SEND A POINTED MESSAGE?
–I Swallowed the Key to My Heart #3 Truer Than True Tales of Strange Romance  by Liz Prince, $5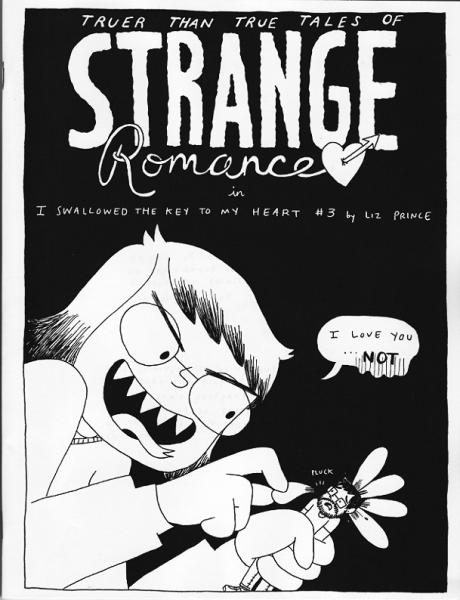 Not everyone is the right one. Let them down easy with a comic all about being in a relationship and falling for someone else who scores you gratis concert tickets. You could even bake a cake with a sea creature to really bring the point home. (You'll get it if you do end up getting this  poignant yet adorable comic).
FOR THE NOSTALGIC BGFF (best grrlfriend foreverrrr)
-Dude Diligence Unsolicited Messages via an Electronic Matchmaker by Marissa, $4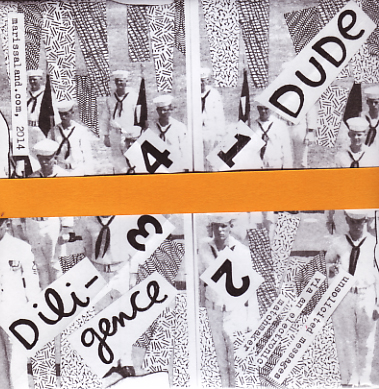 Bring it back to the days of M.A.S.H and Miss Suzy and her steamboat with this treat of a cootie catcher. Kristin/Ashlee/Jennipher/Kimberli will, like, totally love you if you buy this for herrrr. She may even share her Dr. Pepper Lip Smacker with you and give you the left half of her friendship necklace from Claire's.
FOR THE PERV WITH CLASSY TASTE
-Tasteful Vintage Nude Photograph (Grab Bag), $5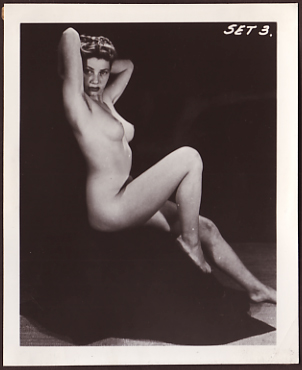 Spice things up with a partner or make someone in your family very uncomfortable with a black and white nudie photo of a sexy lady, probably long dead. Much like a box of Valentine's chocolates, you never know which vintage buxom goddess you're gonna get when you order one of these babies. Yoyza, USSR, watch out for those land-attack missiles. Pow, pow, pow!
FOR THE TRIXIE THAT YOU CAN'T HELP BUT LOVE
-Chicago Girls by Molly Hills, $10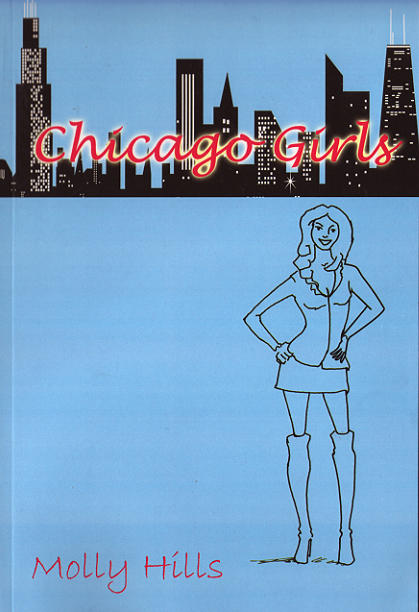 Fill their condo with love this year when you buy them this Second-City spin on "Intercourse and the Municipality," or whatever that HBO show was called. Hot cocktails, lipstick, buff dudes, ladypal hijinks and steamy hookups pepper this novella. If you're enamored with someone whose secret dream is having their diary turned into a major motion picture, jump on this on the immediate. We guarantee sparkly, fuchsia, freesia-scented fireworks!
FOR THE BRASH, BOLD BOSS BITCH IN YOUR LIFE
-Meaty by Samantha Irby, $15.95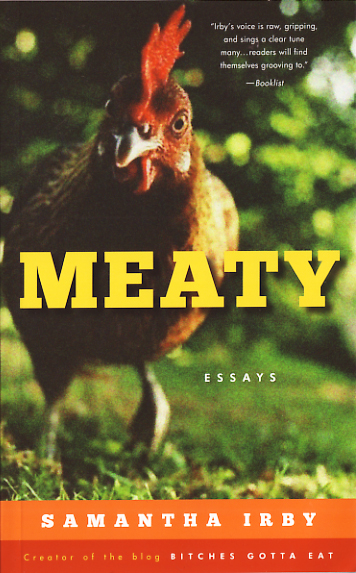 Bitches Gotta Eat blogger Samantha Irby attacks love, relationships, sex and contemporary life with a golden fondue skewer of brutally honest snarkitude. Her uproarious candor in this collection of essays is sure to be just the gift for any fan of witty takedowns, real talk and reality checks. You'll score major points with bae if you wrap it in either faux or real bacon.
FOR YOUR FAVORITE QUEER GEOLOGIST
-Pinups #16 Jeff by Christopher Schulz, $14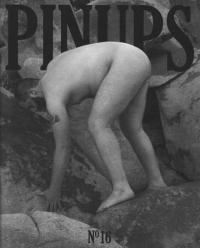 It's not every day a naked dude takes a bare-ass stroll among some boulders. But, hey, we bet your partner/husband/boyfriend/buddy/local park ranger would get def down with this rad pictorial spread for V-Day. Ooh, Jeff, be careful on all those sharp, pointy rocks. Or, hey, go ahead and sit down and make yourself comfortable. We couldn't "bear" the thought of leaving.
FOR THE ASPIRING, LOVELORN GUITARIST
-Love Song by Drew Brockington, $3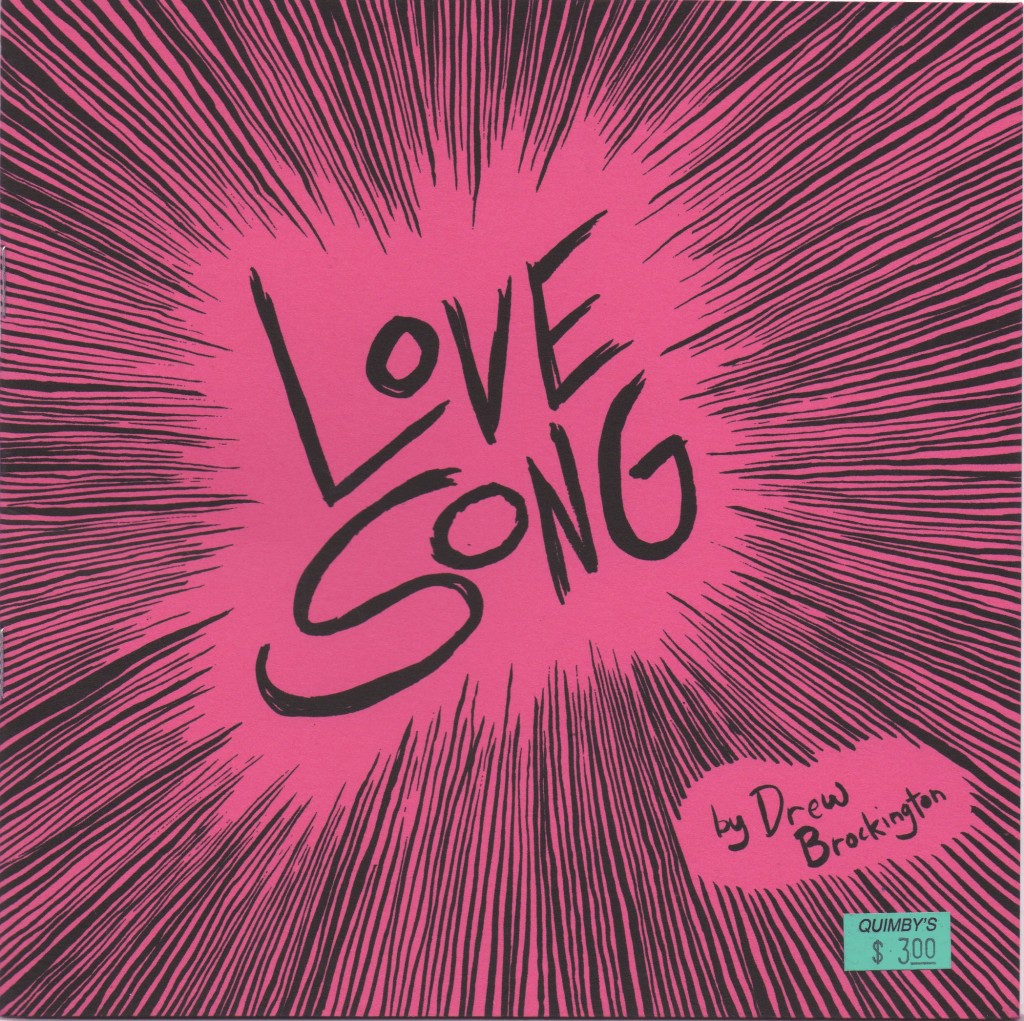 The age old way to bag any babe is by slamming a spine-tingling chord on your gee-tair. But what if, instead of a hottie, you're up against the devil and, whoa, you're not in Georgia but your name sure is George. And nary is there a violin to be found, just your rad-a-Stratocaster. Warm the cockles of your pining yet crushworthy musician with Brockington's ode to the purest form of love – groupie and rocker.
FOR THE LOVER WHO MAY OR MAY NOT LOVE FOOD MORE THAN YOU
-My Complicated Relationship With Food by Zach, $1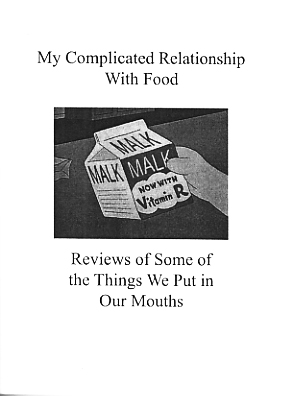 Much like seeking the perfect partner in a sea of duds on a dating website, our protagonist Zach seems to have a hard time finding foods he actually wants to really "be" with. And why should he settle? He has discerning tastes. If this sounds at all like your giftee in question, picking through  the blueberries, onions and "pointless" brie of life, give this one a go.