A shout out to Carrie of My Aim Is True and Brilliant Mistake zines who dropped off cookies and candy to keep us in a delicious haze of a sugar high. Thanks, Carrie!
Zines & Zine-Related Books
Telegram Maam #23 Stealing Violets Sep 11 by Maranda Elizabeth $3.00 – Maranda gets to spend some time in a hospital program and is diagnosed with Borderline Personality Disorder, as opposed to prior BiPolar diagnoses that now feel ill-fitting. The zine examines what it all means to ever chase elusive wellness and cope with one's own terms of tenuous sobriety. Also, writing on what it is to redefine one's gender without changing one's self, and the power of reaching in and being your own therapist in moments of crisis. -EF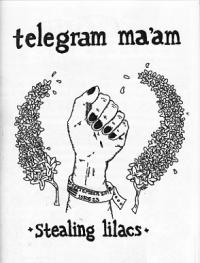 Flying Saucers Rock 'n' Roll: Conversations with Unjustly Obscure Rock 'n' Soul Eccentrics (Refiguring American Music) by Jake Austen (Duke University Press) $24.95 – A best of Roctober anthology!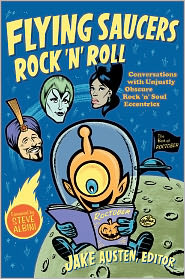 Mental Floss: The Book Only the Greatest Lists in the History of Listory (Harper) $17.99
Fun In The End Times by Natty Soltesz $2.00
Happiness of Dirt by Aozora Brockman $5.00
Or Let It Sink Octobered by James Joyce $1.00 – Spooky zinester tales of spooky halloweenie spookiness. Contributors include: Dave Roche, Leslie Perrine, Xavier Malsonado and more.
Start Your Own Haunted House: Delve Into Controlled Terror $1.98 – Written by the creative mastermind of a local haunted house here in Chicago. There's the description of walking through it, how they did it, and even a mask! DIY indeed.
Actual Bird Song Field Guide and Audio Companion by Neil Gravander etc. $5.00
Bag of Rad Zine (Pizza Vultures) by Morgan Inez Smith and Ben Chlapek $10.00
New Planes Public Press #2 $5.00
My Aim Is True #3 $1.00
Sassyfrass Circus #7 by J. Bee $2.00
Femme a Barbe vol 3 by Jenna Brager $2.00
Relevance of Anarchism on Modern Society by Sam Dolgoff (See Sharp) $2.00
Comics & Comix
Smoke Signal #10 Sept 11 $3.00 – with comics from Matthew Thurber, Kaz, Noah Van Sciver and more. Newsprint action published by our buddy Gabe at Desert Island in Brooklyn.
Hoody #1 A Hip Hop Comic Graph Novel by by Joel CRAVE Maxime Jr. $5.00 – Bouncing through a chromosplash cityscape of graffitipsychedelia, Hoody's an all-blue Vaughn Bodian anti-hero on a trail of pig roasting secret clues. Wild motions that sometimes remind me of Bernie McGovern's "Army of Lovers" comics. -EF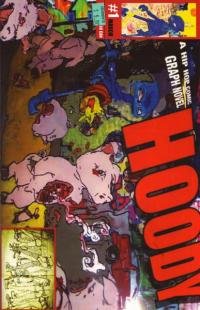 Oh Goodie #2 Working Man by SP Burke $2.99
Midwestern Cuban Comics vol 1 #1 by Odin Cabal $5.00
Animal Sex #2 Bugs and Slugs by Isabella Rotman $3.00 – The first was such a hit that we imagine you'll love this one as well.
Exquisite Corpse Collection #1 Aug 11 by various $4.99
Abuela Y Los Dead Mexicans #1 $6.00
Heaven All Day by John Martz (Adhouse) $4.00
Tank Girl Carioca #1 by McMahon and Martin (Titan) $5.99
A buncha old comics from Last Gasp: Slow Death, Clowns, Demented Pervert, Commies From Mars #4, Forbidden Knowledge Comics, Wimmens Comix  – This is where a bunch the classic underground folks got their start with these goodies. Phoebe Gloeckner, Roberta Gregory, Lynda Barry, Crumb and more!
Demongun #7 Oct 11 by Bernie McGovern $2.00 – McGovern's sobriety comic monthly commemorates triumph through some tough struggles, slips into a quarterly schedule and weird cgi photocollage. -EF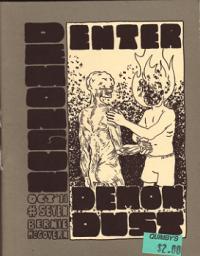 WWI by Raymond B. Biesinger (Mille Putois) $5.00 – Screenprinted beauty.
Comics by Lizz Lunney: Big Cat Parade, At The Planetarium, Dust Leopards in Leotards Flip Comic, Cat Hearts Peanut Butter and Marshmallows Split Comic, Tubetastic Unicorns and Werewolves (price varies $5.00-$10.00)
Islands by Brendan Monroe $6.00
Everything Unseen Parts 1, 2 and 3 by Drew Beckmeyer (Revival House) $12.00 – And we have Everything Unseen Parts 4 and 5 too. ($14.00)
Today Today and Better Better Set by David Alvarado $7.00
Graphic Novels and Trade Paperbacks
Gary Book 2 by Tyrell Cannon $7.00 – The second installment of Cannon's brutal graphic narrative loosely wound on the story of the Green River Killer.  Deftly drawn with a flavor of fluid storytelling that maps a life warped by unchecked sociopathic murder yet tethered to society. -EF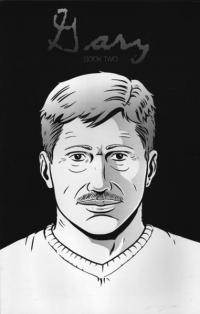 Someday Funnies: 129 Original Comic Strips About the 1960s by Choquette, Greenfield and Heer (Abrams) $55.00
Oh Goodie #1 Introduce Yourself by SP Burke $14.99
Government Issue: Comics For the People 1940-2000s by Richard Graham (Abrams) $29.95
Important Comics Are Bad by Dina Kelberman $14.00
De Profundis by James Jarvis (Picturebox) $19.95
Color Engineering by Yuichi Yokoyama (Picturebox) $35.00
Steve Ditko: Angry Apes N Leapin Lizards (PI) $25.00
Bone 20th Anniversary Edition: Full Color, One Volume Edition by Jeff Smith (Cartoon) $150.00 – We'd be happy to order this for you!
Bizarro Heroes Special Humor Lovers Edition by Dan Piraro (Last Gasp) $11.95
Art & Design Books
Juxtapoz Illustration 2 (Gingko) $29.95
Graffiti and Street Art by Anna Waclawek (T&H) $19.95
Overkill: The Art of Tomer Hanuka (UP) $29.95
On Marvellous Things Heard by Gretchen E. Henderson (Green Lantern Press) $12.00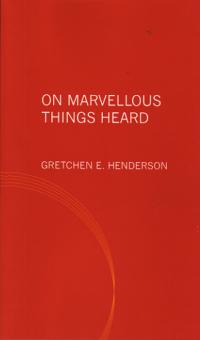 Art Deco Postcards by Patricia Bayer (T&H) $27.95
Art Prophets: Artists, Dealers and Tastemakers Who Shook the Art World by Richard Polsky (Other) $24.95
Sailor Jerry Treasure Chest (HM) $30.00
Inspirational Moustache (Cicada) $9.95
Folk Art Tattoo Flash  (HM) $30.00
Unventions: Every Invention Has an Equal and Opposite Unvention by Cleon Daniel (Carpet Bombing Culture) $16.95
Schwarz Auf Weiss vol 2 by Style Needs No Color (From Here) $29.90 – Style Needs No Color works on the notion that excessive colors and flashy techniques should not be used to repair a weak foundation. They believe that artwork should be able to stand alone without unnecessary distractions and therefore SNNC artists restrict their palette to black and white. In the follow-up release to their successful first book, Schwarz auf Weiss II, you can see the stark beauty and striking simplicity of this idea in action.
Shit London Snapshots of a City on the Edge by Patrick Dalton (Portico) $14.95
Color Me Graffiti 2: How to Color Like the Masters a Coloring Book for Creative  (From Here) $8.95
Fiction
Sunset Park by Paul Auster (Picador) $15.00
1Q84 by Haruki Murakami (Knopf) $30.50 – This book is so popular that even before we got it in people were reserving copies. More are on the way, but e-mail us at info@quimbys.com if you want us to add you to the list of reserved copies when they get here.
Kafkaesque: Stories Inspired by Franz Kafka ed. by John Kessel and Patrick kelly James (Tachyon) $15.95
Mayhem, Miscreants, Muckracking and Misc
Christmas Exposed: Holiday Coverage From Americas Finest News Source by The Onion (Quirk) $12.95
Microwave Experiment: A Story of Government Testing on a United States Customs Officer by Mary Efrosini Gregory (Tachyon) $14.95
UFO Conspiracy by Carmen McLaren (Schiffer) $29.99
Physics on the Fringe: Smoke Rings, Criclons and Alternative Theories of Everything by Margaret Werthem (Walker) $27.00
Pulphead by John Keremiah Sullivan (FSG) $16.00
Schotts Quintessential Miscellany by Ben Schott (Bloomsbury) $16.00
How to Be An Existentialist Or How to Get Real Get a Grip and Stop Making Excuses by Gary Cox (Continuum) $14.95
Common As Air by Lewis Hyde (FSG) $16.00
Poltics and Revolution
Lives On the Left: A Group Portrait by Francis Mulhern (Verso) $24.95
Great Big Book of Horrible Things: The Definitive Chronicle of Historys 100  Worst Atrocities by Matthew White (Norton) $35.00
Bolobolo 30th Anniversary Edition by PM (Autonomedia) $11.95
DIY
Soup and Bread Cookbook: Building Community One Pot at a Time by Martha Baynes (Surrey) $20.95 – As in the Soup and Bread series at the Hideout!
Mycophilia Revelations From the Weird World of Mushrooms by Eugenia Bone (Rodale) $25.99
Have Yourself a Very Vintage Christmas: Crafts, Decorating, Tips, and Recipes From the 20s-60s by Susan Waggoner (STC) $19.95 – Includes instructions for 50 craft projects.
State of Craft by Victoria Woodcock (Cicada) $19.95
Books about Chicago food from G. Bradeley  Publishers such as Foods of Chicago: A Delicious History and Polish Chicago: Our History Our Recipes.
Music Books
33 1/3 Series: Aretha Franklin's Amazing Grace by Aaron Cohen (Continuum) $12.95
Listen to This y Alex Ross (Picador) $18.00
Album Cover Art of Studio One Records: Right Around the World Todays Sounds  Today(Soul Jazz) $49.95
Childrens Books
The Graveyard Book by Neil Gaiman (Harper) $12.99 – A new  edition.
Magazines
Autocult #1 (OLUM Occidental Lodge of Underground Motoring) $12.00 – From their website about the first issue of this magazine: "And when we say 'culture,' we don't mean 'kulture.' Kulture was first widely used back in 1993 when the Kustom Kulture exhibit toured the country and dropped an A-bomb on the hot rod scene of the era. But by 2011, it's turned into a four-letter word, just like 'rat rod.' No, when we use the word culture to describe what we do here, we use it in the context of 'cultural anthropology.' That sounds better to us. And when we use the phrase 'rat rod,' we're talking about the first wave of revolution twenty years ago that took the hot rod out of the exclusionary realm of high-end street rod shops and put it back in the home garage, where it all started. "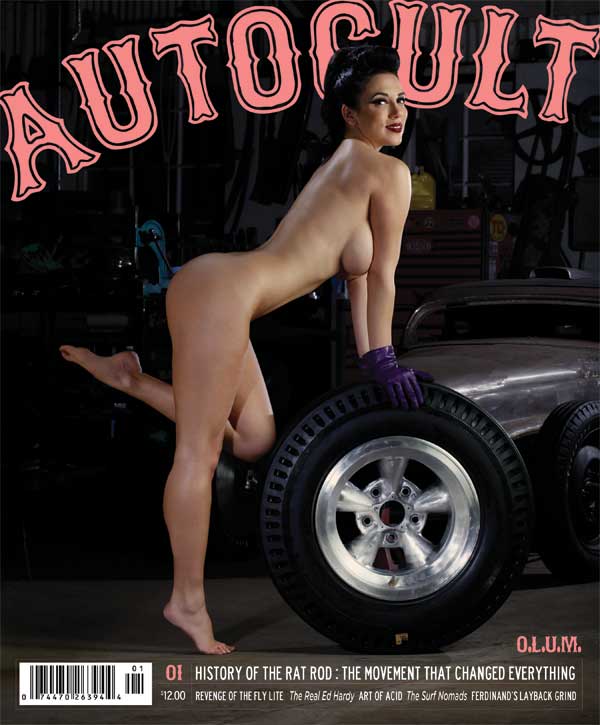 Pinstriping #28 Kustom Graphics Magazine $9.95
Afterall  #28 Fall Win 11 $10.00
Burlesque Bible vol 2 $16.95
Backwoodsman vol 32 #6 Nov Dec 11 $4.95
Skeptical Inquirer Nov Dec 11 vol 35 #6 $4.95
Color Skateboards vol 9 #4 $7.99
Skateboard Mag #93 $3.99
Pin Up America Nov 11 #6 $5.99
BlackBook #88 Nov 11 $4.95
Fangoria #308 $9.99
Maximumrocknroll #342 Nov 11 $4.00
Under the Radar #38 $5.99
Ugly Things #32 $8.95
Z Magazine Nov 11 $4.95
The Progressive Nov 11 $4.95
Tattoo Revolution Nov 11 $11.75
Chap Books and Literary Journals
The Handshake #2 $8.00 – Chicago-based mag harkening back to the New Journalism that captured the American readership back in 1960s, dedicated to publishing conversations, interviews, experimental essays, short fiction, and photographic travelogues.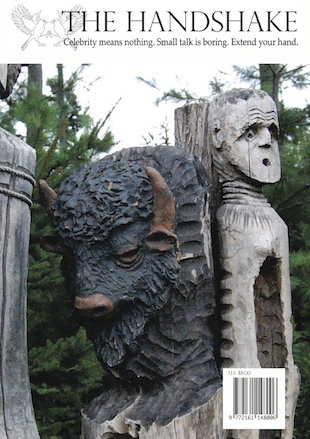 Wholphin #14 DVD (McSweeneys) $19.95
Public Space #14 $12.00
Granta #117 Fall 11 Horror $16.99
Lana Turner #4 $12.00
Urban Confustions #1
Long Sexy Boring True Short… by Stephanie Dunn $10.00
Sex & Sexy
The Great American Pin Up by Charles G. Martignette (Taschen) $19.99
A buncha older dirty porn comics: Young Lust, Tales of The Leather Nun, Pandoras Box Comix, White Whore Funnies, Junque Land, Further Fattening Adventures of Pudge Girl Blimp: Urban Tales Poetry NonFiction Art from Women Across Cities of the World $12.00
Other Stuff
Sinsemilla Sinsations Postcards Cannabis Inspired Art Spanning Four Decades by Pat Ryan (Last Gasp) $12.95
Rockeys 6 Key Caps (Gama Go) $6.00 – To rock it in your pocket.