Unflattening by Nick Sousanis (Harvard U Press) $22.95 – An experiment in thinking that takes cues from Edwin A. Abbott's Flatland and with chapter titles like "Fifth Dimension" and "Awakening," there is no way you'd want to pass up Unflattening, especially if you have time to kill while you're waiting for your weed dealer. Sousanis counteracts the "flatness" of rigid thinking by suggesting that when we make meaning we incorporate and reevaluate different vantage points. He uses comics to weave together our diverse ways of seeing, drawn from science, philosophy, art, literature, and mythology to discuss human perception. Humanities in da house.-LM
Zines
Visitor In Myself #4 Winter 2015 by Nichole Baiel $2.00
Judas Goat Quarterly #65 Spr 15 $1.50
The Library Project (Temporary Services) $5.00
Suburban Blight #11 Spr 15 by Stephanie B. $2.00
Comics & Minis

You Don't Get There From Here #32 by Carrie McNinch $3.00
Jumping Comic #1 by Michael DeFroge, Mickey Zacchilli and Patrick Kyle $5.00
Aloof #2 by Alex Nall $5.00
Doug Hates Ghostbusters by Max Bare and Melissa Sue Stanley $4.00
Flower Grow Collected Stories by Kevin Budnik $10.00
Revenger #1 Children of the Damned by Charles Forsman (Oily Comics) $5.00
Streetwalker Book 1 by Dominic Warr $5.00
Morality by RA Burns $2.00
Hacksler #1 by Michael Hacker $9.00
Hacienda by Dave Ortega $5.00
Graphic Novels & Trade Paperbacks


Angry Youth Comix Collected by Johnny Ryan (Fantagraphics) $49.99
Old Gum Wrappers and Grocery Lists Book by Kevin Budnik $15.00
Nemo: River of Ghosts (from The League of Extraordinary Gentlemen) by Alan Moore and Kevin O'Neill (Top Shelf) $14.95
Mighty Star and the Castle Of the Cancatervater by A. Degen (Koyama Press) $15.00
The Age of Selfishness: Ayn Rand, Morality, and the Financial Crisis by Darryl Cunningham (Abrams) $17.95
The Emperor's New Clothes: The Tower of Babel in the "Art" World by Jonah Kingstein (Fantagraphics) $30.00 – 80 page oversized landscape-format softcover collecting Kinigstein's political cartoons.
Gyo: The Death Stench Creeps, Deluxe Edition by Junji Ito $22.99 – Creepy manga horror about the stench of the sea in Okinawa.
Art & Design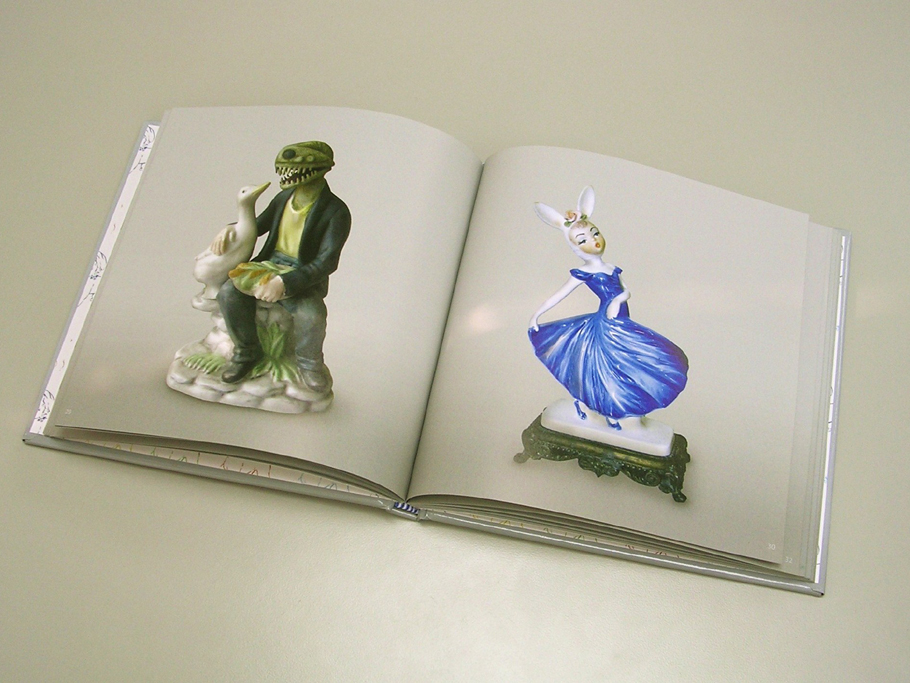 The World's Best Loved Art Treasures by Click Mort (La Luz de Jesus) $18.95 – Hummel goes to hell! A porcelain menagerie of crazy kitschy pop-culture chimeras.
Starting from 'I Dont Know': Interviews on Architecture and Craft by Samuel P Smith $12.00
Film & Music Books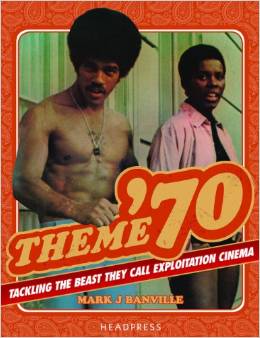 Theme '70: Tackling the Beast They Call Exploitation Cinema by Mark J. Banville (Headpress) $39.95 – An exploitation movie explosion of grindhouse movie reviews, rare posters, stills, lobby cards and original fanzine pages.
A Broken Hallelujah: Rock and Roll Redemption and the Life of Leonard Cohen by Liel Leibovitz $15.95
The Hippest Trip in America: Soul Train and the Evolution of Culture & Style by Nelson George $15.99
The Need to Feed: Recipes for Deeply Satisfying Foods, A Hedonist's Guide by Lydia Lunch (Black Dog) $35.00 – From Musician/performer/artist/activist Lydia Lunch. Yes, it is actually a cookbook, and it includes recipes with names like "I Said Jerk that Chicken!" and "Stuff The Bull By the Horns." Suggestive line drawing illustrations by Johan Olander.
Fiction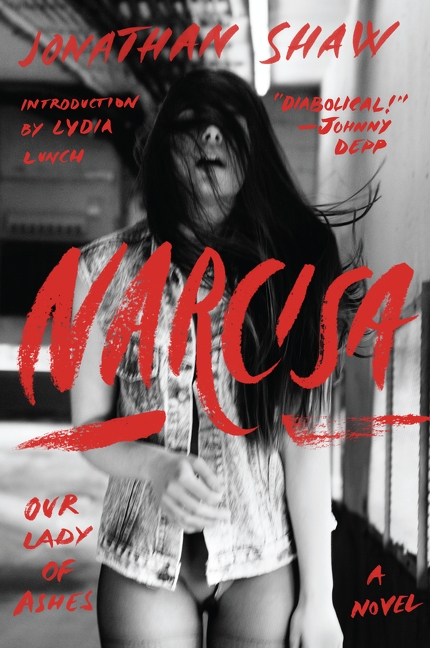 Narcisa, Our Lady of Ashes by Jonathan Shaw $16.99 – The first trade edition of the cult classic from the artist/author hailed by Iggy Pop as "the great nightmare anti-hero of the new age," legendary tattoo artist Jonathan Shaw, that chronicles a scandalous, degenerative addiction between two people—a wild, brutal, passionate, and unstoppable ride into depravity and darkness through the back alleys of Rio De Janeiro and New York City.
If I Knew the Way I Would Take You Home by Dave Housley (Dzanc) $14.95
DIY
How to Stay Alive in the Woods: A Complete Guide to Food, Shelter and Self-Preservation Anywhere Survive Anywhere Under Any Conditions by Bradford Angier (Black Dog Publishing) $19.95 – Never know when you might need it!
Humor
My 1992 Diary by Dawn Luebbe (Abrams) $14.95 – 75 diary entries, organized into chapters such as Passion on the Prairie, Attempts to Be Cool, Preteen Conflict: The Art of Overreaction, and more. Now with more 90210 and Kurt Cobain!
Politics & Revolution Books
Propaganda and the Public Mind by Noam Chomsky and Daivd Barsamian (Haymarket) $18.00
Kids Books
Rad American Women A to Z: Rebels, Trailblazers, and Visionaries Who Shaped Our History…and Our Future! by Kate Schatz and illustrated by Miriam Klein Stahl (Citylights) $14.95
We Dig Worms by Kevin McCloskey $12.95
Magazines
American Atheist 1st Quarter 15  $4.95
Skeptic vol 20 #1 15 $6.95
Gentlewoman #11 Spr Sum 15 $14.99
Lula #20 $19.99
High Times Best of #76 15 Special Collectors Guide $6.99
Maximumrocknroll #383 $4.99 The Comics and Art Issue!
Wire Mar 15 #373 Carter Tutti $9.99
VNA #29 $13.50
Frankie #63  $19.25
Brownbook #49 $12.95
Smith Journal #13  $20.50
Taproot #13 Song $9.00
Razorcake #85 $4.00
Monster Children #46 $11.99
Jacobin #17 Spr 15 $9.95
Delayed Gratification #17 Last To Breaking News  $20.00
Dissent Win 15 $10.00
In These Times Apr 15 $3.50
Inked Apr May 15 #68 $6.99
Tattoo Society #48 $7.99
Horror Hound #52 Mar Apr 15 $6.99 The Comedy and Tragedy Issue
Poetry & Lit Journals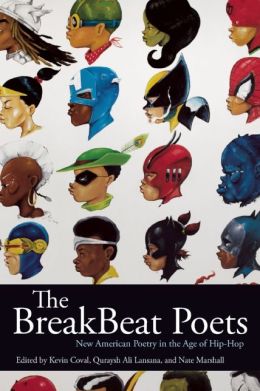 The Breakbeat Poets: New American Poetry in the Age of Hip-Hop, ed. by Kevin Coval, Nate Marshall, and Quraysh Ali Lansana (Haymarket) $19.95 – For the hip-hop generation, 78 poets, born somewhere between 1961-1999, All-City and Coast-to-Coast. Just as blues influenced the Harlem Renaissance and jazz influenced the Black Arts Movement, hip-hop's musical and cultural force has shaped the aesthetics of and given rise to a new generation of American poets.
The Paris Review #212 $20.00
The South Loop Review # 16 Final Issue $10.00
Other Stuff: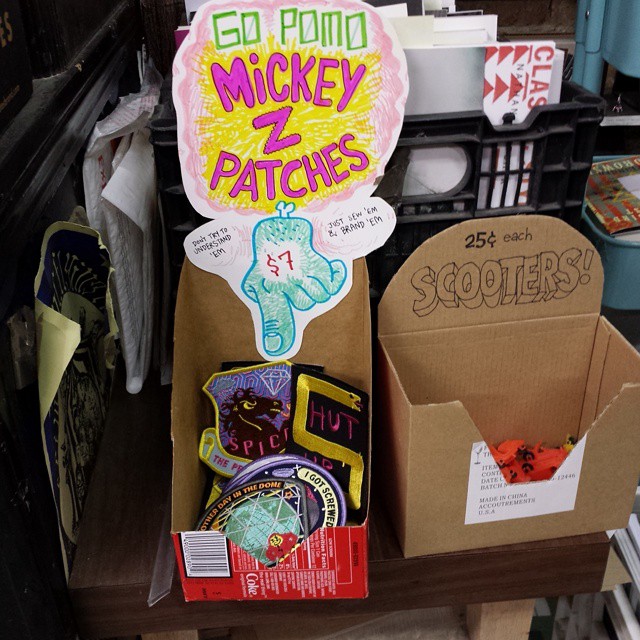 Mickey Zacchilli Patches! $7.00 each
Current shots of the New Stuff Table & The New Stuff Wall: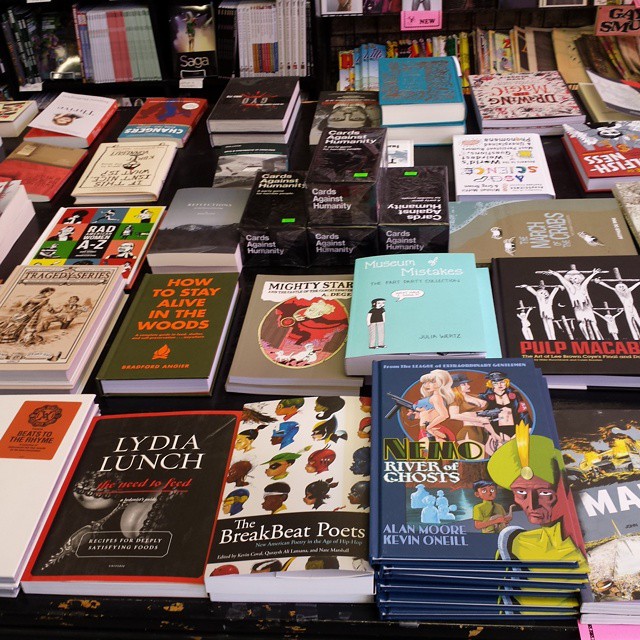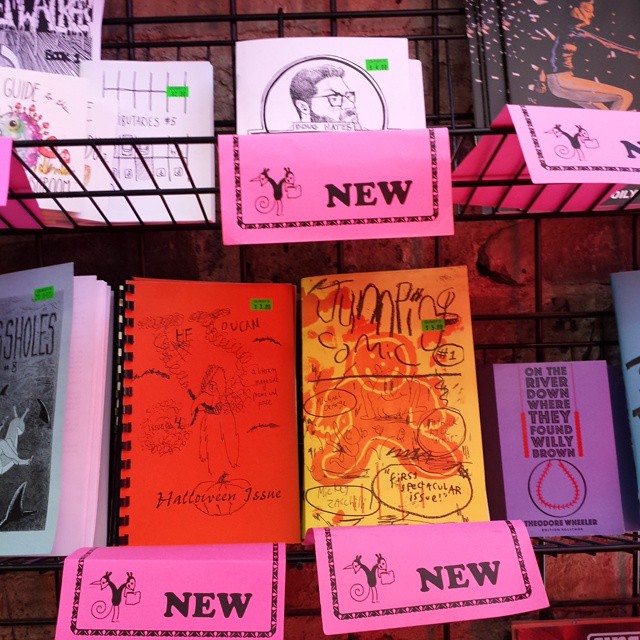 …and
Available on March 31st: Where the Bird Sings Best by Alejandro Jodorowsky $27.99 – The story of Jodorowskys' emigration from Ukraine to Chile amidst the political and cultural upheavals of the 19th and 20th centuries.