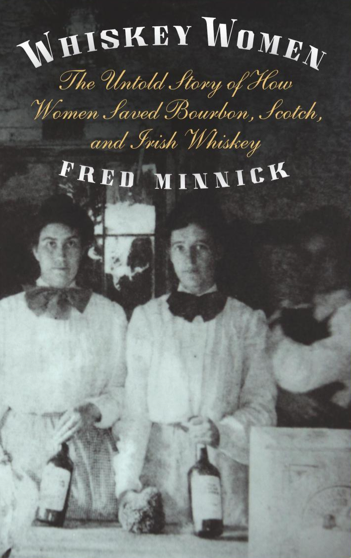 Join us at the Hungry Brain on Oct 16th for the release of Fred Minnick's book Whiskey Women: The Untold Story of How Women Saved Bourbon, Scotch, and Irish Whiskey (and yes, the book will be available for purchase, courtesy of Quimby's). Special discussion panel guests will be Monique Huston, whisky specialist at Stoller Wine & Spirits, "Still Stoker" Karen Sisulak Binder of Southern Sisters Spirits, Meg Bell – brand ambassador for Death's Door Spirits and one of Chicago premier female distillers Sonat Hart from Koval Distillery.
About the book:
Shortly after graduating from University of Glasgow in 1934, Elizabeth "Bessie" Williamson began working as a temporary secretary at the Laphroaig Distillery on the Scottish island Islay. Williamson quickly found herself joining the boys in the tasting room, studying the distillation process, and winning them over with her knowledge of Scottish whisky. After the owner of Laphroaig passed away, Williamson took over the prestigious company and became the American spokesperson for the entire Scotch whisky industry. Impressing clients and showing her passion as the Scotch Whisky Association's trade ambassador, she soon gained fame within the industry, becoming known as the greatest female distiller. Whiskey Women tells the tales of women who have created this industry, from Mesopotamia's first beer brewers and distillers to America's rough-and-tough bootleggers during Prohibition. Women have long distilled, marketed, and owned significant shares in spirits companies. Williamson's story is one of many among the influential women who changed the Scotch whisky industry as well as influenced the American bourbon whiskey and Irish whiskey markets. Until now their stories have remained untold.
Please note: This event it NOT at Quimby's. It is at The Hungry Brain, 2319 W Belmont Ave  Chicago, IL 60618 (773) 709-1401.
The Hungry Brain on Facebook: https://www.facebook.com/thehungrybrain
The Facebook Post for this event.
Wednesday, Oct. 16th